Guest post: Brittany from EBF
Hi! We're in San Diego enjoying a family vacay, so I invited some of my favorite girls to guest post while we're away. Here's a post from Brittany, whom I've met (and shopped with, and shared dessert with) quite a few times 😉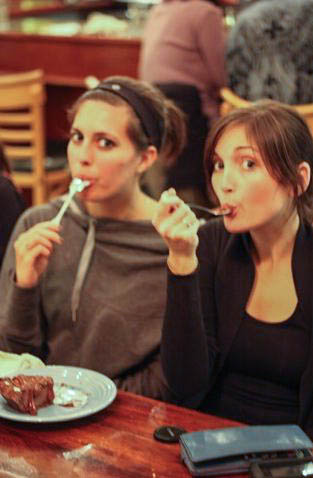 She's an amazing girl with awesome recipes and is getting married next year, too. Enjoy <3 #summershapeup friends, don't forget to leave a comment to check in today!
Hi Fitnessista readers! I'm Brittany the lady behind Eating Bird Food, a blog that features nutritious and tasty recipes, workouts and a glimpse into my daily life, which is currently being taken over by wedding planning. Through my posts, I try to show that living a healthy lifestyle doesn't have to be boring or bland and that small changes can create a big impact!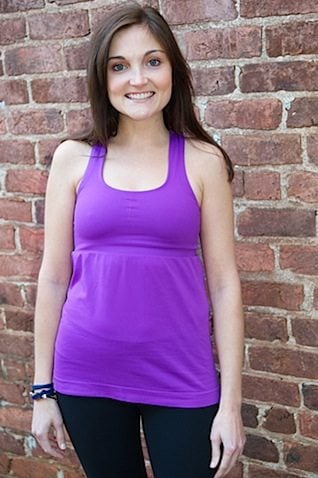 Gina is such a sweetheart and her blog is one of my all time favorites so I'm super excited to be guest posting for her while she's having fun in Cali with Tom and Livi. Gina sent over some ideas for the guest post so I'm going to roll with the topics she suggested which happen to involve two of my favorite things – sweating and eating. 🙂
Favorite Way to Sweat
I love all different types of workouts from running to yoga, but currently I'm loving high intensity interval training (HIIT) and full-body workouts that require little equipment. With HIIT you alternate between low intensity intervals and high intensity intervals of whatever exercise you're doing (most often some sort of cardio like running, walking, biking, etc). I'm a big fan of this type of workout because the time goes by quickly and I can exercise for 20-30 minutes, sweat like a crazy woman and know I got in a good workout! Here are some of the favorite workouts at the moment:
Favorite Ingredient
I have a ton of favorite ingredients but if I had to narrow it down to just one, I'd say my current fav is leafy greens. Kale, spinach, collards, swiss chard… I love them all! They're literally the most nutrient dense food you can eat.
Lately I've been on a green smoothie kick and each day I've been making a different green smoothie as my afternoon snack. Check out my recent green smoothie post for the benefits of drinking your greens and delicious smoothie recipe with banana and peanut butter, The Green Elvis.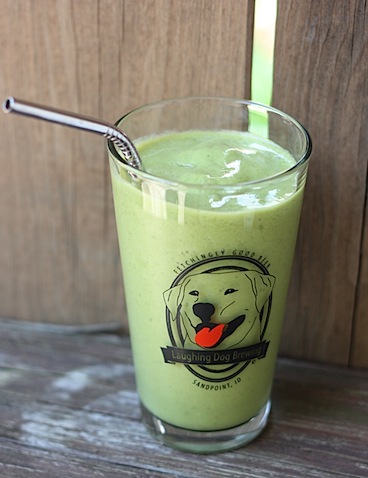 I've also been hooked on collard wraps! These tempeh and sweet potato collard wraps are my new obsession.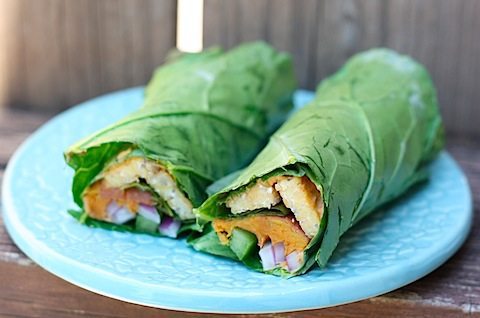 And I'll always have a soft spot for my garickly kale. It's a copy-cat version of the garickly kale from the Whole Foods hot bar and it's amazing.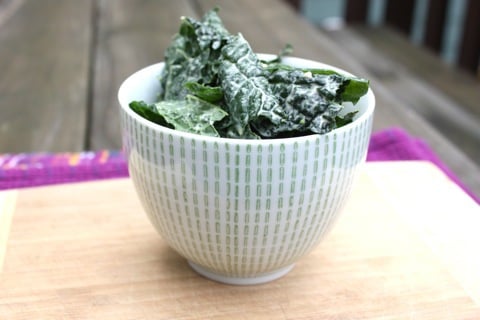 Last but not least –> Something I'm Excited About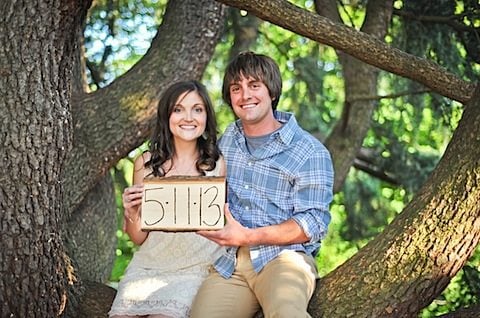 Be engaged and planning a wedding! My boyfriend of 7 years proposed to me last December and we'll be getting married in the spring of 2013. The planning process has already begun and things are kind of crazy at the moment, but we're trying to have fun with it and enjoy our engagement. We already have a date, venue, caterer, photographer, coordinator and engagement photos checked off the list – now we're just working on some of the details. If you want to read more about my wedding planning check out the wedding tab on my blog. I've love to connect with newlyweds that have wedding planning advice or other 2013 brides. 🙂
Thanks again to Gina for the opportunity to guest post. I hope you all enjoyed this little peek into my blog and life. Have a lovely day!
_______________________________________________________________________
Check in by leaving a comment when you finish your Biscuits are Burning cardio today!