Happy Fall! Turn over a new leaf
Hi friends! Happy humpday and happy first day of fall! Even though it's still 400 degrees here (with lots of humidity), I still feel like I'm in the Autumn spirit. I'm enthusiastically looking forward to plaid shirts, boots, hot cocoa nights, the return of college basketball (YESSSS) and pumpkin-ifying everything. Oh wait, I did that already. (And "pumpkin" is definitely a verb.)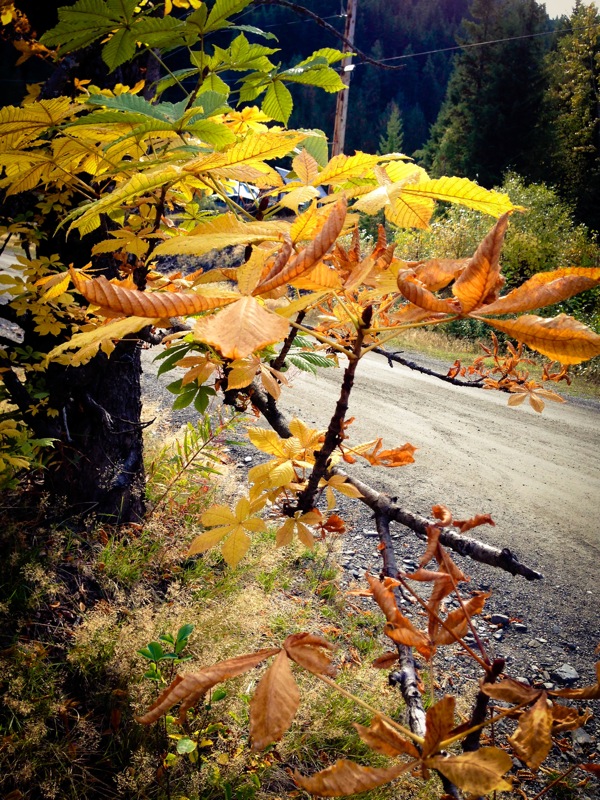 (Canada! Take me baaaack.)
With the new season, it's also the perfect time to initiate change and assess your plan for the rest of the year. Each year I make an inspiration board, and take another look over the fall season to determine which goals are no longer important to me, which ones need a final push, and aspirations I'd like to add/change.
Here are the major goals from my inspiration board and how I'm doing for 2015:
Personal:
Work on my patience. I think that I've made some big changes here, but there's always room for improvement. As someone who feels like they always need to be doing something, I've slowed down a LOT, and have really focused on segmenting work and play instead of letting everything blend together. I've been really enjoying this special time with Liv before she becomes a big sister. Sometimes scrambling to make a deadline late into the night, and it's 100% worth it. I've tried to be easy on myself, and give myself some grace on the days where I'm exhausted or just want to slow down and enjoy instead of constantly "doing." 
Work on compassion. Yoga teacher training has helped dramatically with this one. I've learned to observe situations as "a bystander from the park bench" and see them for what they are, instead of my perception of reality. If someone is being hurtful or negative, there's no reason to make it personal or about yourself. It's often because they're hurting, or have a warped/impolite way of stating something that has a hint of truth. You take it for what it is, and move on. I've learned that you can't constantly react to everything, or you'll exhaust yourself. As far as helping others, this is also a constant goal, and I'm exploring ways to help instead of solely feeling the empathy and sadness for the events that occur around me. Even though time is limited, there are other ways to support organizations and individuals who help others.
Work on being the best mom, wife, sister, friend I can be. Another constant goal. All is can do is the best I can with what I have each day, and spend time reflecting on the ways I can improve. While I know that being a mama of two will have its challenges, I'm so excited for this next experience to unfold.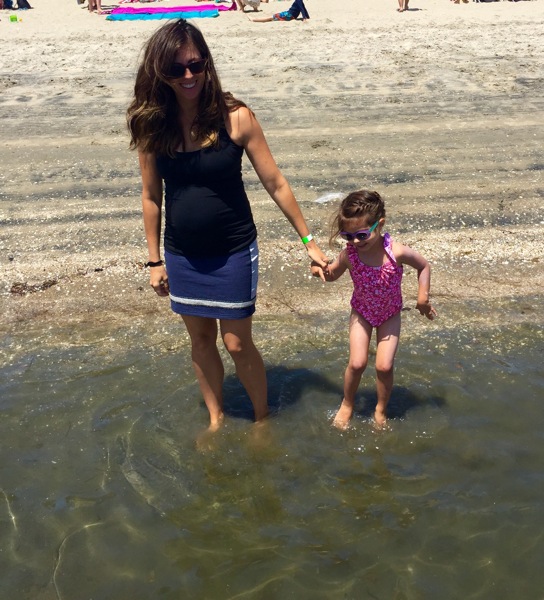 Explore going back to school. I haven't done this at all, and I have to admit that I got excited when I saw a commercial for an online MBA program. It's definitely something I want to do, but feel like I'll make it happen when the timing is right. 
Career:
Finish my Women's Fitness Specialist certification. Instead of blitzing through the materials and taking the test, I'd rather take my time and let it all soak in. It's definitely something I'll finish before the end of the year.
Write my proposal for book concept #2. This one went totally to the back burner, and I'm not sure if I want to write a second book right now. "HIIT It!" was a labor of love, and I'm really proud of it. If I write a second book, I want it to be something that I'm equally passionate about.
Explore DVD #2. I haven't done this one yet, but will definitely check it out in the spring after I've recovered from that whole birth shebang. I still think a full Barre Blast class would be awesome! (Also, if anyone know amazing videographers here in San Diego, please let me know.)
Improve my photography skills. Still working on this one! I finally upgraded the camera and am getting more comfortable with the settings. 
Wrap up another huge project that's in the works. Post Baby Bod! It's on the way, and my incredible group of testers are moving through the workouts. I'm thinking of launching a beta version in late fall/early winter, and an updated version after I've followed the plan post-baby. Either way, it will be here soon. 🙂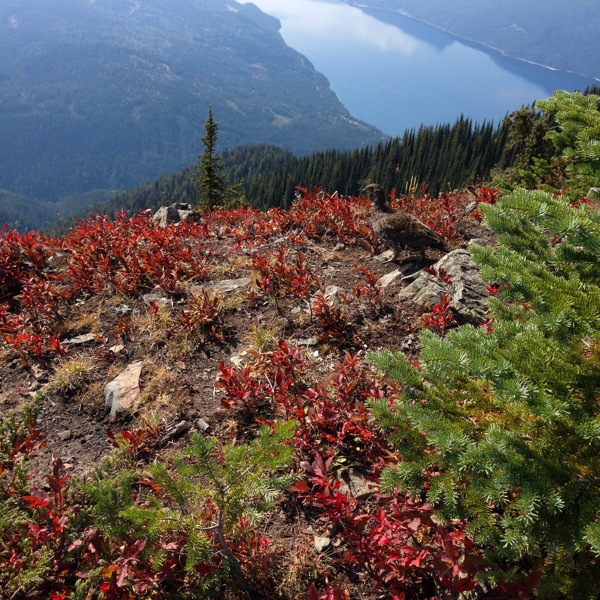 Health:
Work on fitness goals. I'm just excited to sweat from my eyeballs again, and for my body to cry sweat tears of joy at my return to Orangetheory.
Meditate more often. YES, and it's changed my life. I highly, highly recommend a daily practice and have personally witnessed a variety of benefits from it. 
Reduce stress and anxiety. This goes with the above! Meditation and yoga have helped dramatically with stress and anxiety. Instead of being two steps ahead of myself, and "What if.."-ing like crazy, it's much more attainable to focus on the present moment.
Prioritize sleep. Uhhh. Sometimes we're good at this, and other times, not so much. Guess I should get in those zzz's now while I can. 🙂
What leaf are you turning over this fall? What's something you're going to do or change?? Are there goals that were important to you, but not so much anymore?
Hope you have a great morning. <3
xoxo
Gina