Quick and easy snack bites
Hi friends! How's the day going? Hope you're enjoying the morning. Don't forget to get your lotus tank; only a few days left to order! The orders are rolling in and I can't wait to see pics of everyone rocking this gorgeous tank for an awesome cause.
After the midwife appointment yesterday, Liv and I went to Whole Foods for some essentials.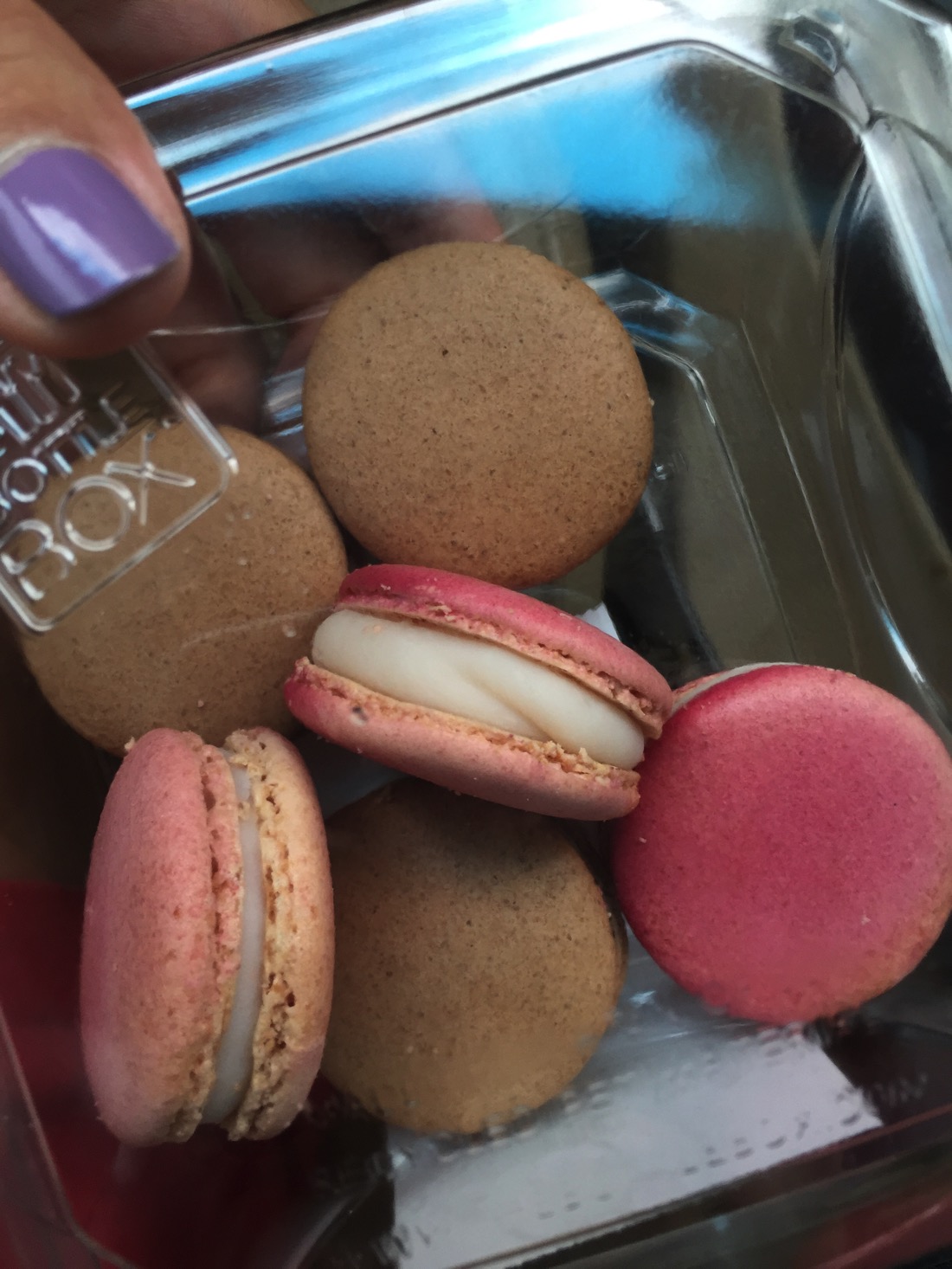 I also grabbed this new-to-me Suja flavor: Reef! It was similar to Glow (which is my favorite), but with lemon and ginger instead of mint, so it had more of a bite to it.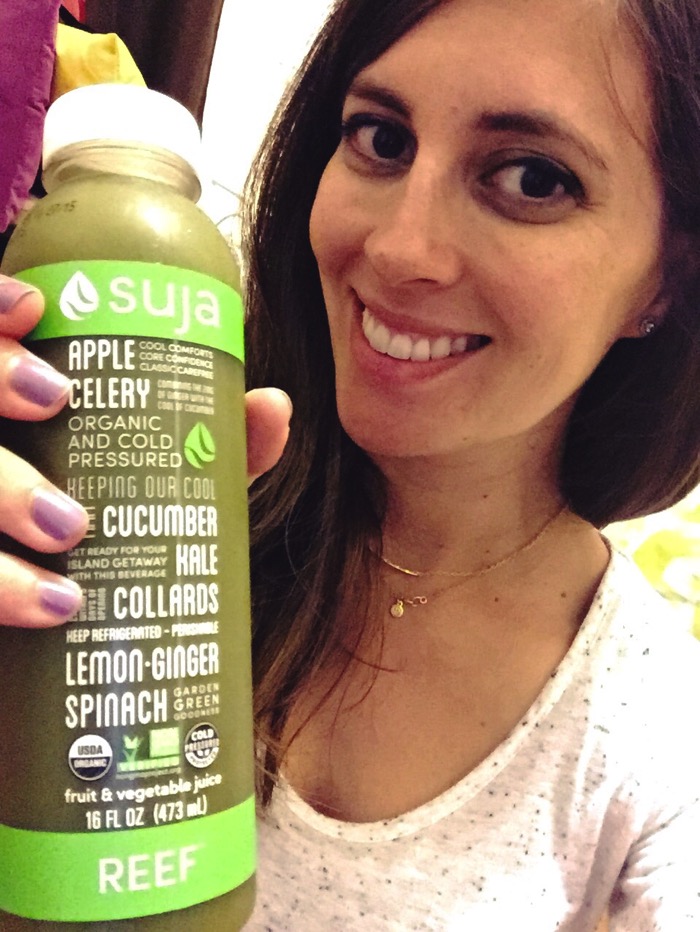 (Still searching for the undereye bag filter. If you find it, lemme know. haha)
Speaking of new things, I was excited to try out this Decadent Blend from Spectrum (a gift from my Fair Trade friends, which means a giveaway is on the way!). It's ground flax and chia, with cocoa and coconut.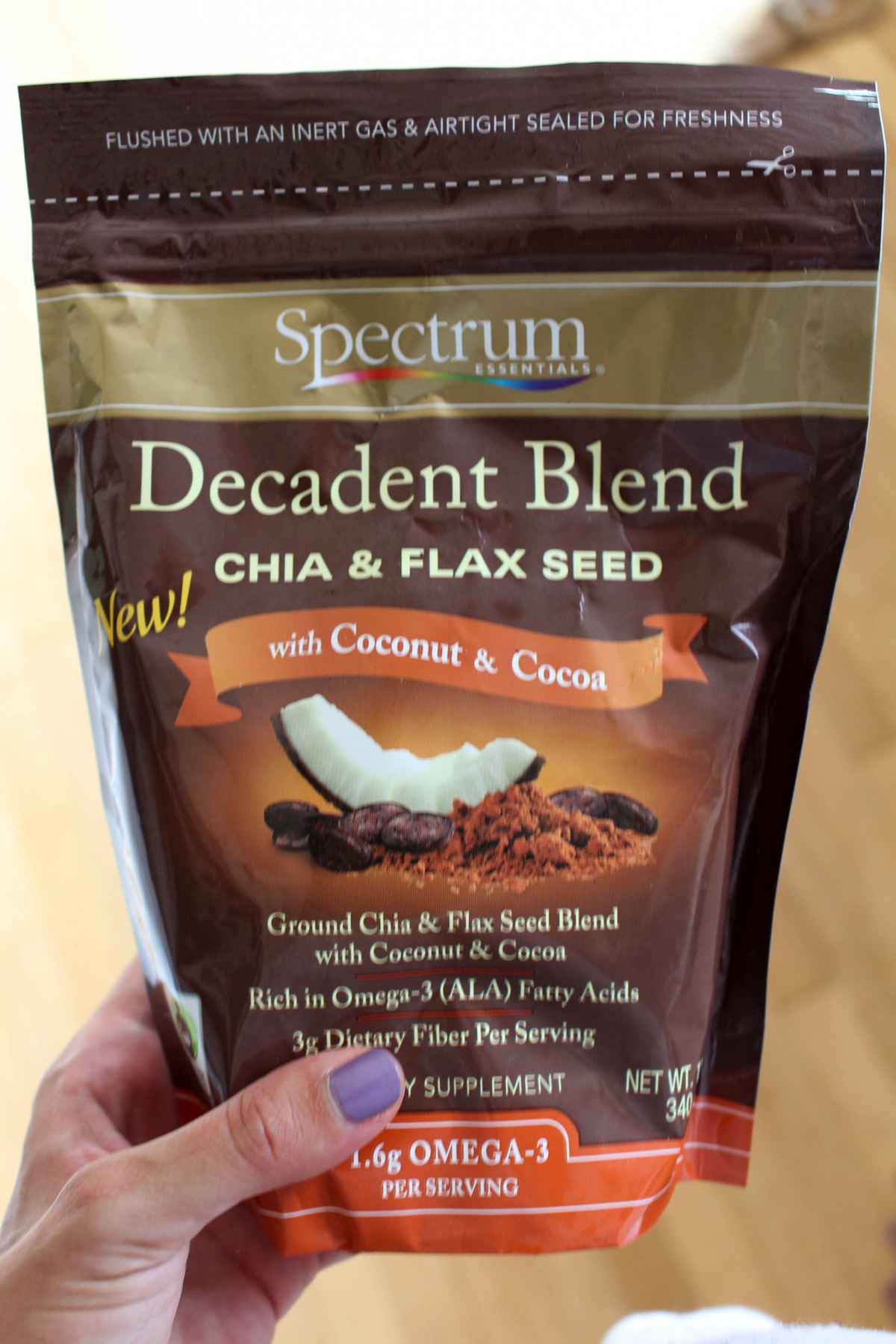 Basically, they took a good thing (healthy fats) and made it even better (adding chocolate). Chocolate just makes everything better.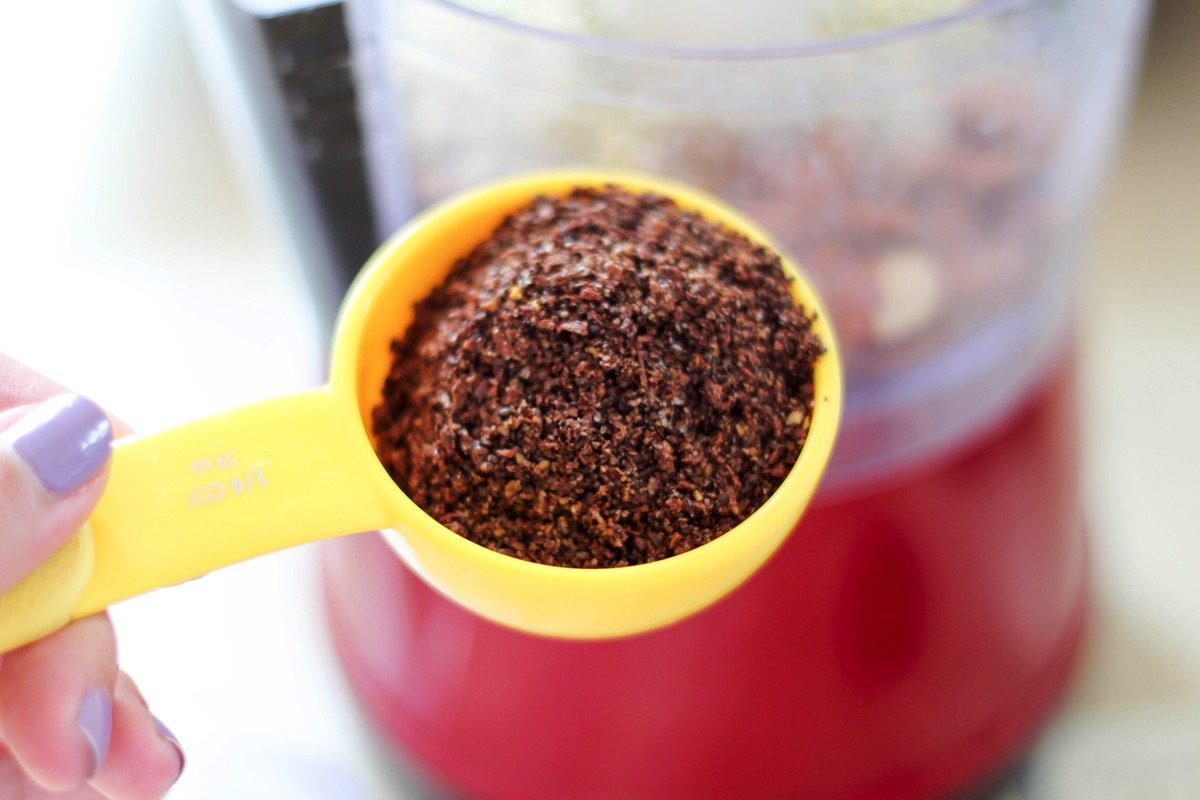 Date and Nut Energy Bites
I decided to test out the mix in some simple date and nut energy bites. Dates are one of my favorite recipe additions to add a bit of sweetness and nutrient boost. They're easily digested, contain vitamins A and K (in addition to other nutrients and minerals, like magnesium and iron), can protect cells and assist in heart health. They're also incredibly sweet; nature's candy at its finest. They definitely don't look the most appetizing -you should have seen the disdain on Liv's face the first time I asked her to try one- but once you get over their shriveled brown appearance, they're pretty delicious.
My very favorite dates are the Khadrawi dates they have at the co-op. The inner portion is like honey. Dates are supposed to be beneficial to pregnant women, so I've been trying to eat at least a few each day.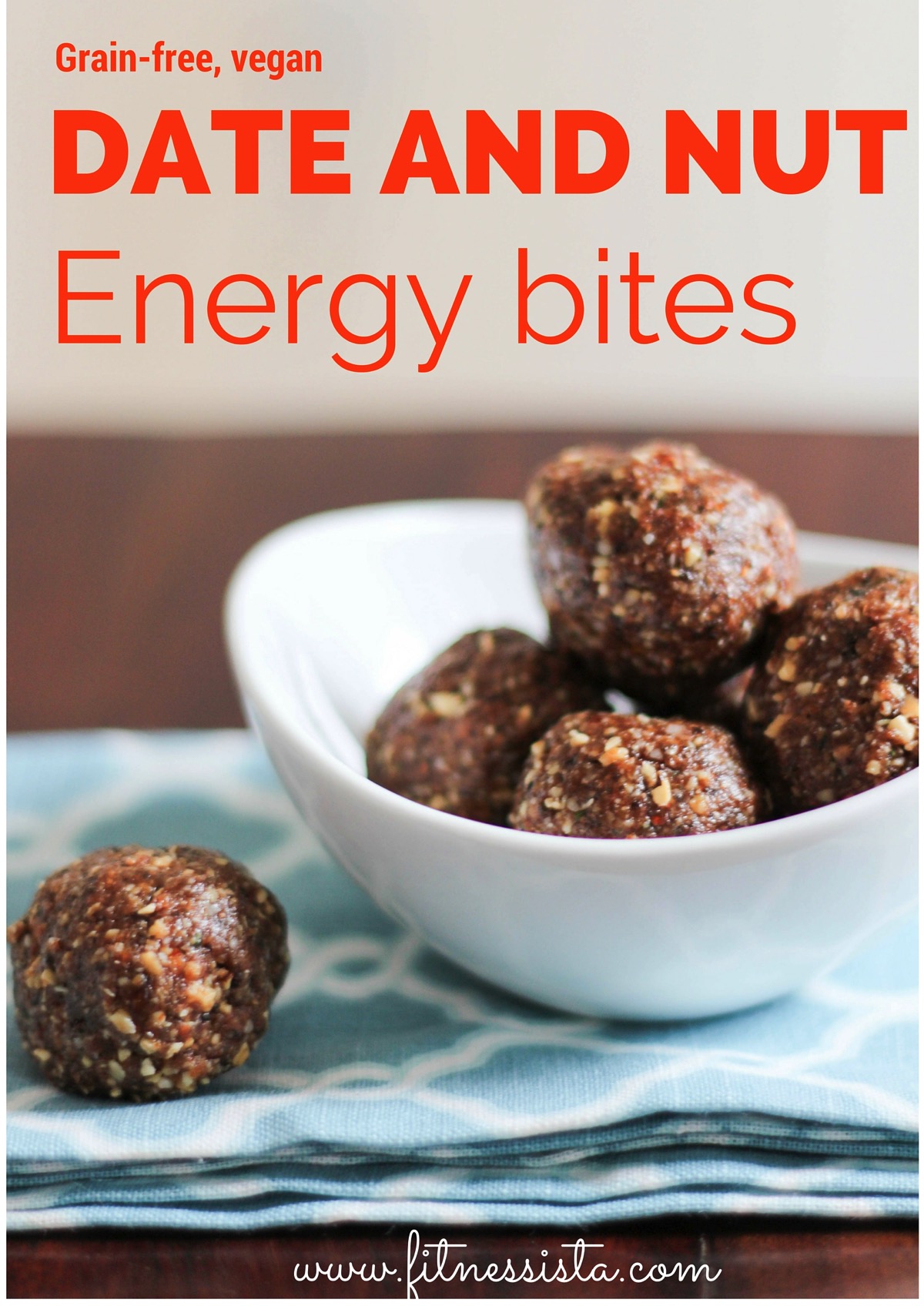 I'm a huge fan of snack bites (<— I'm trying to stop calling them balls. Because balls.), as they're an easy way to get in a quick healthy snack. They're portable, last a while (at least a week in the fridge), and you can make them in advance to enjoy throughout the week. Also, anything goes! Add some dry ingredients, some wet, some sweetness, roll into a ball, and boom. Snack complete.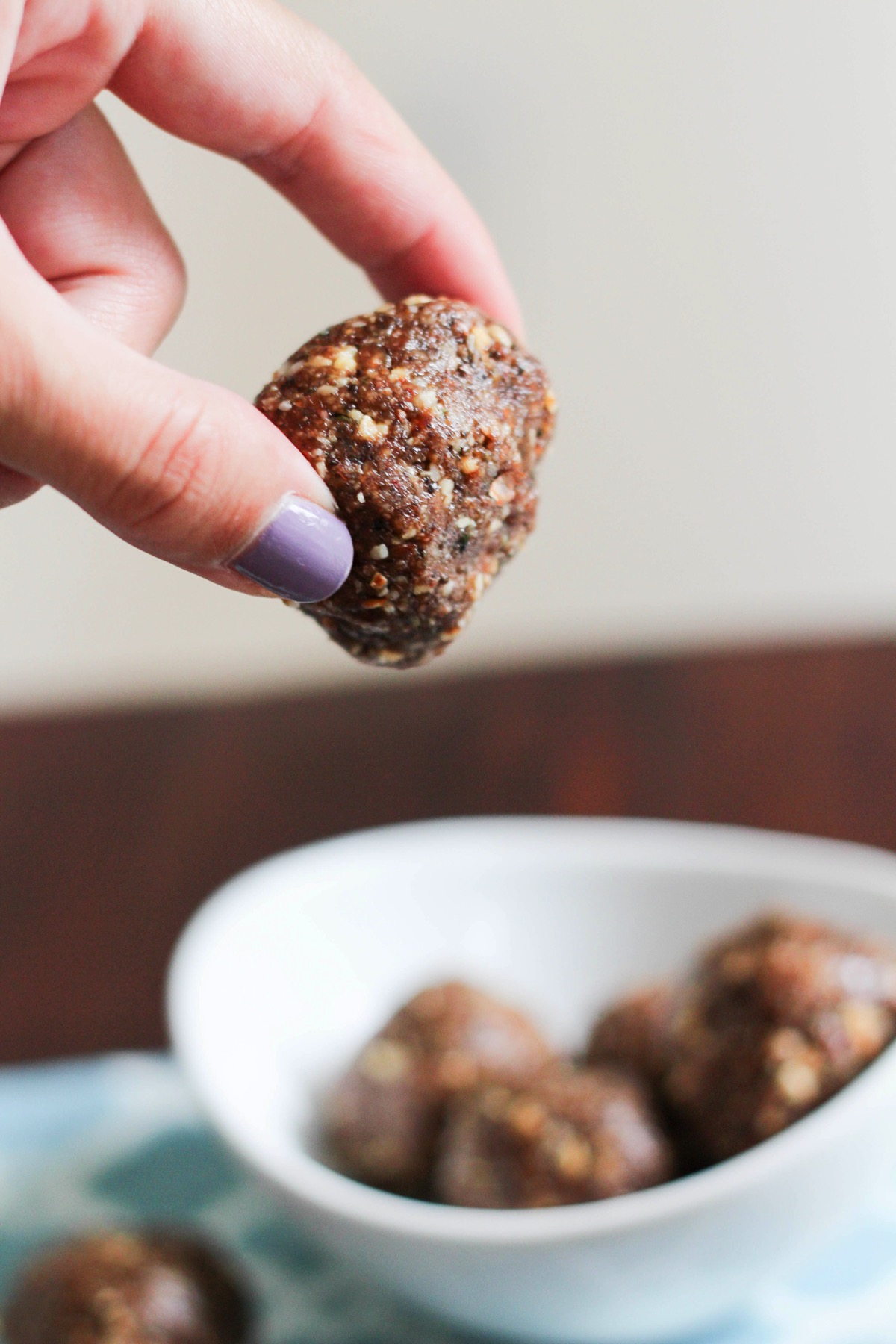 Here's the recipe for this one!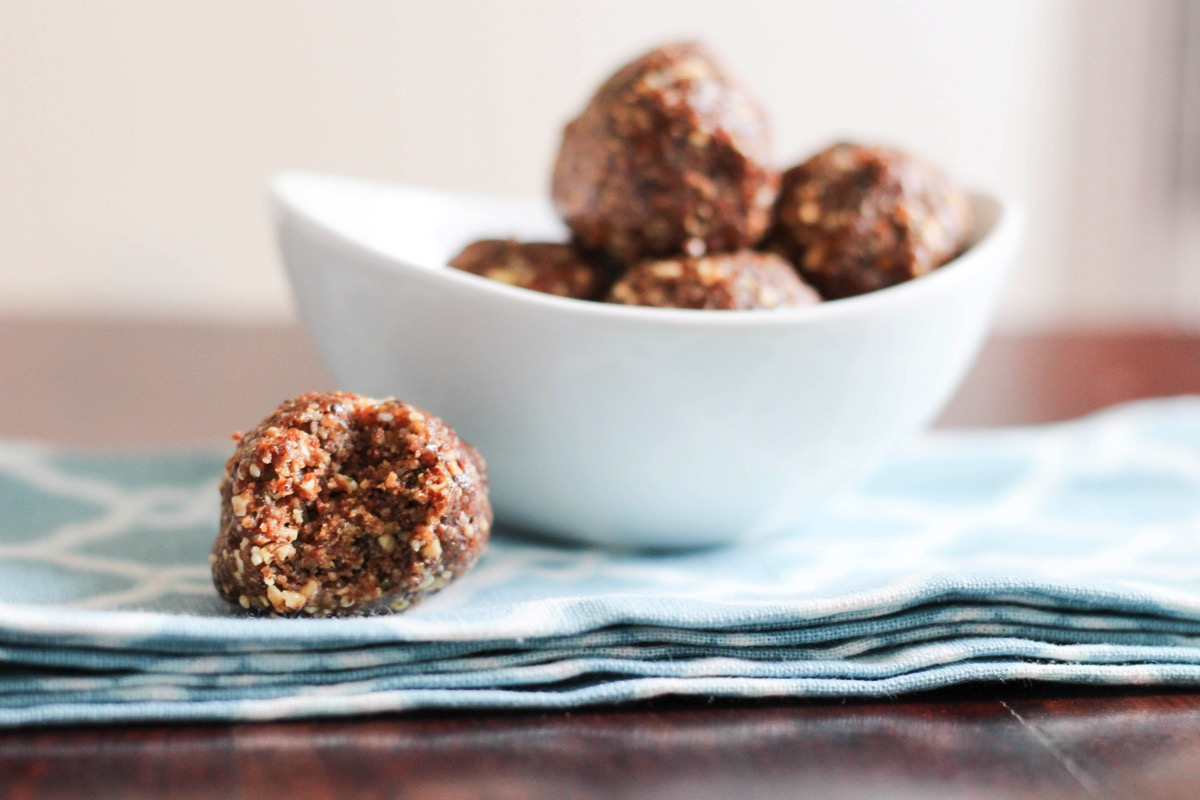 (Livi kindly helped me out by taking a bite out of that one for the photo)
Date and Nut Energy Bites
1/2 cup

raw almonds

1/4 cup

hemp seeds

1/4 cup

Spectrum Decadent blend (If you don't have it, no worries. Try

1 tablespoon

each of flax, chia, coconut and cocoa powder)

1/4 cup

pitted dates, packed

2

heaping tablespoons of nut butter (a thinner texture tends to work better)

1/8 teaspoon

cinnamon
pinch of sea salt

1/4 teaspoon

vanilla

2 tablespoons

maple syrup (or more as needed for texture)
Instructions
Pulse in the food processor until a dough forms.
Roll into balls.
Store in the fridge.
Enjoy!
And some more of my favorite ball/bite recipes:
Cranberry orange and cashew butter and jelly
Have a wonderful day, friends!
xo
G