Have Yourself a Merry Little Christmas
Hi friends <3
Hope you're having a lovely morning, whether you're doing the Christmas thang or enjoying a Saturday.
After the hustle and bustle of the week, working, trying to get settled and everything, it was a beautiful evening with family.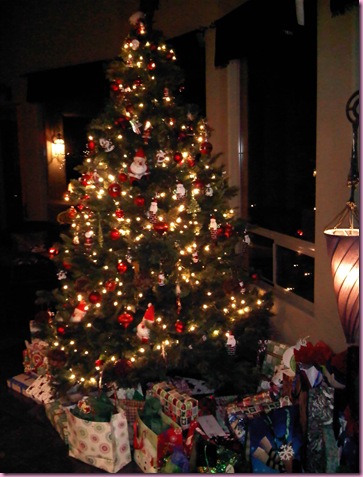 (Side note: in the frenzy to get over to dinner after work, I forgot my memory card so these are all Crackberry photos)
We had dinner at my dadoo's house, and for the first time in a couple of years, almost everyone was there- the only person missing was that one guy I'm in love with 😉
Christmas dinner is a little non-traditional at our casa…
We had chicken enchiladas, green corn tamales, red chile tamales, Mexican rice and beans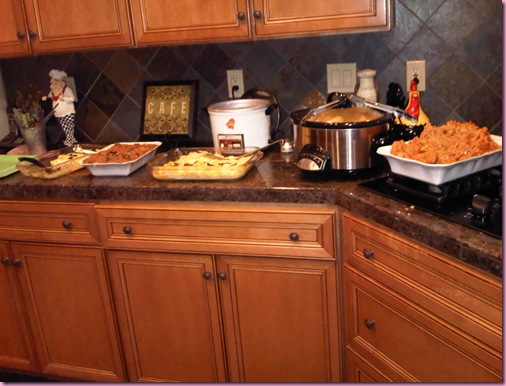 Build-your-own tacos and burritos, with chicken, lettuce, salsa, cheese, olives and sour cream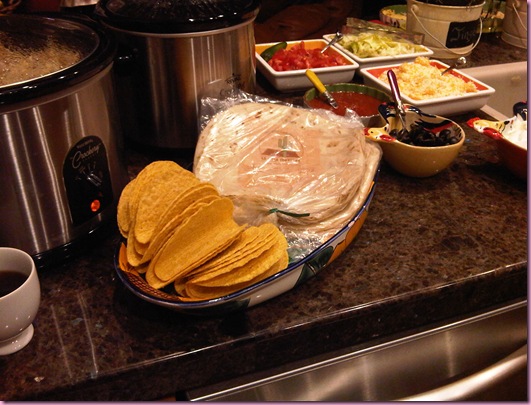 I munched a green corn tamale (it was my third yesterday! Tis the season), beans, and a little salad made of the taco fillings- lettuce, salsa and olives
And of course, there was dessert 😀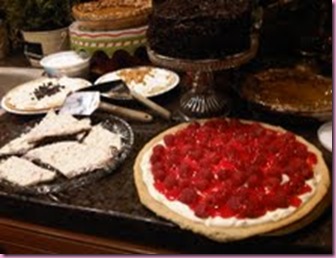 I dominated the peppermint bark (my fave!!!) and also had a small piece of the chocolate cake.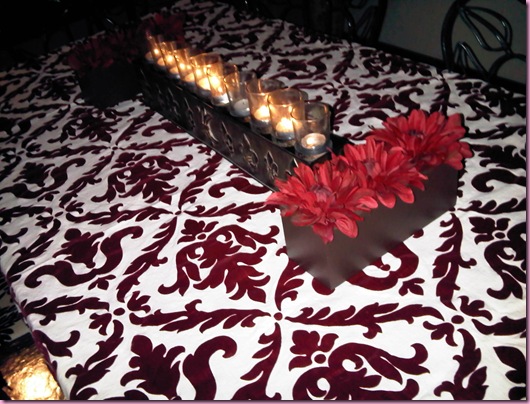 Mushy time:
Even though last night was kind of a rough one because I'm missing the Pilot like crazy,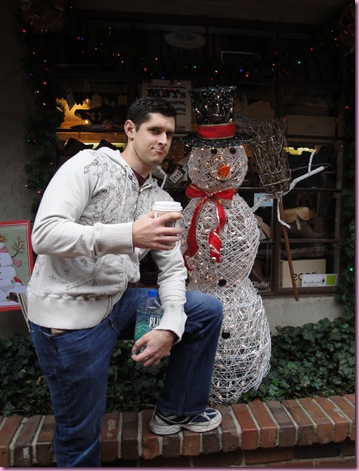 it makes my heart so happy to be surrounded with my family and friends here in Tucson. Coming to Tucson was an amazing gift, but my favorite gift was seeing my cousin Kate, her husband Adam and their fresh-outta-the-oven baby.
After experiencing infertility and miscarriages for five years, their first baby was born a week and a half ago. I've prayed and wished for the past two years that they would be blessed with a baby and the fact that it happened for them is truly an amazing miracle.  <3
This holiday season, I'm also so grateful for all of YOU 🙂 Thank you for hanging out with me everyday – I'm so fortunate to call you bloggy friends.
I'm off to the madre's house to drink coffee, open gifts, eat magic Christmas cookies until I'm in a sugar coma, and be with the fam.
Have a wonderful day!
xoxo
Gina