Hi friends! How are you? Happy Monday! I hope you had a lovely weekend. Ours went by in a blur, but we filled it with lots of fun and family adventures. Friday morning, the girls were so surprised with their Valentine's goodies. Sometimes I feel like I'm "on it" with Valentine's stuff and other years I kind of drop the ball. (I see all of these crazy Valentine's baskets on Pinterest and I'm like, "We're good if I remember to buy some cards and Reese's." I also realized we usually travel over Valentine's Day. We've done Disney a couple of times and San Diego.) Anyway, they liked the lil treats, and we dropped Liv at school before taking a walk with P at Sabino Canyon.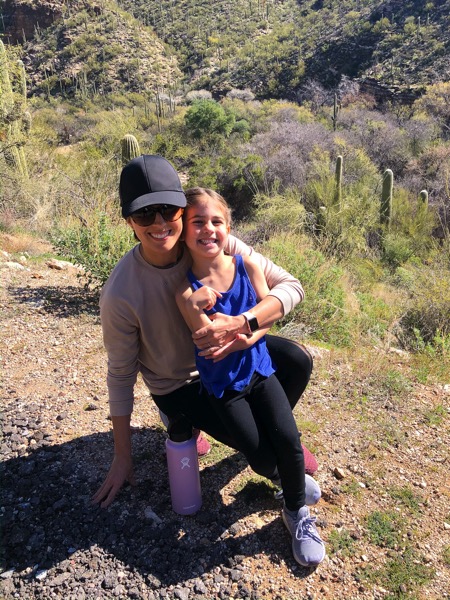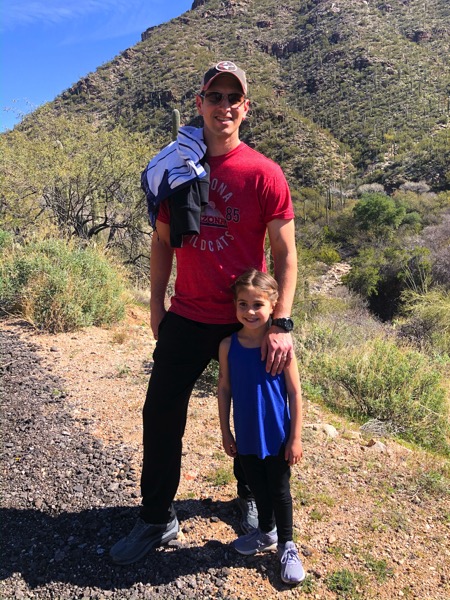 The weather has been INSANE lately – it's like spring! – so we ended up walking for about an hour. P sprinted most of the time and then the Pilot and I took turns giving her piggyback rides until we made it back to the car. We picked Liv up from school and the Pilot spent some time with the girls while I headed to the dentist (a last-min thing that really crushed my afternoon mojo haha).
A little something special about Valentine's Day: we had a babysitter! The Pilot and I don't usually go out on V-day because babysitters are usually busy. I was shocked when ours told us she was free. I ordered the girls heart-shaped pizza and they watched the new Zombies 2 while the Pilot and I had an amazing dinner at Charro del Rey.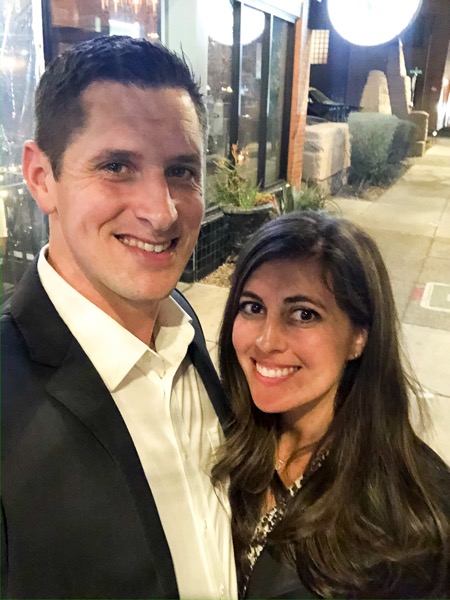 We were laughing because we didn't think Valentine's Day was a "thing" anymore since we haven't gone out to celebrate in so long. Turns out it's still very much a thing and restaurants are booked out and packed. We got lucky snagging a reservation to Charro del Rey a couple of days in advance, and they had a great four course tasting menu.
I had a prickly pear margartini, which is like a margarita meets a martini. (Don't ask me what was in it because I have no clue, but it was very smooth and delicious.)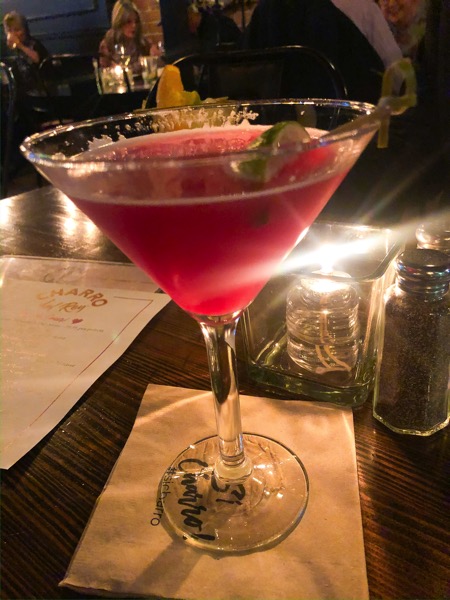 We shared the tableside Caesar salad (my fave thing at Charro del Rey), and each got crab and corn chowder, arugula and beet salad, and he had the prime rib for his entree while I enjoyed the lobster tails. For dessert, we got both of the options: fried champagne strawberries and chocolate sorbet with Grand Marnier. It. was. awesome.
Saturday, the Pilot took the girls to the zoo while I stayed inside writing my face off. (I have to admit that it was a little painful but I had to get the manuscript finished.) They said hello to the meerkat for me,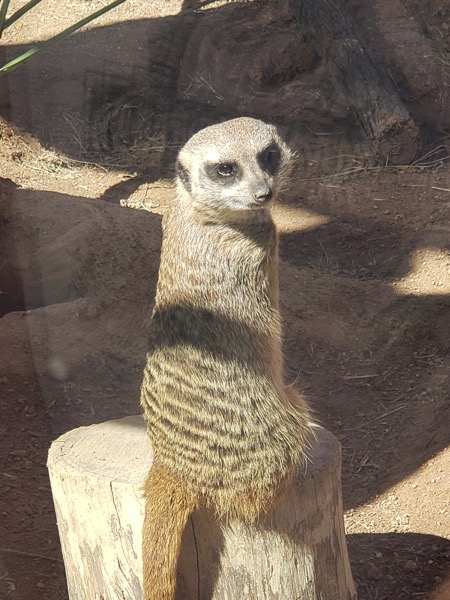 rode the carousel, and saw every exhibit. They came home for a bit and we all had Sweet Tomatoes for dinner (the girls' favorite place), then I babysat for EJ and August while Kyle and Meg went to an event. Augs was sleeping most of the time, but it was a lot of fun to play toys with EJ, color, read some books, and put her to bed. <3
Sunday morning was a sweaty yoga class, and then we took Liv to meet up with a friend for a play date at Defy.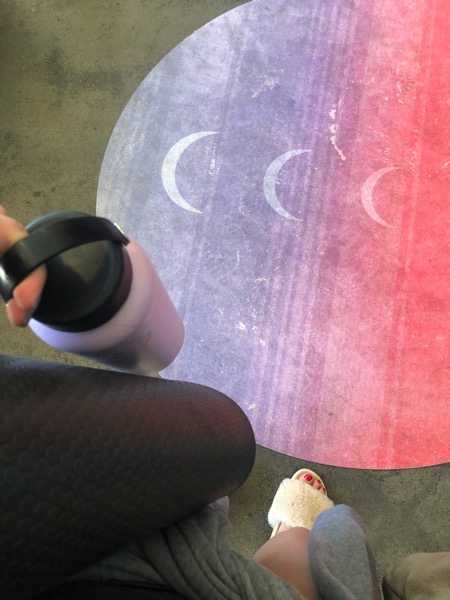 (I got these furry slides at pure barre to wear to barre and yoga. Whenever I go to the grocery store after class, I look pretty bizarre: drenched in sweat, bloodshot eyes, and strolling around in my slippers.)
The girls all jumped their hearts out for a couple of hours and when we asked Liv's friend where she wanted to go for dinner, she wisely suggested sushi. I had a spicy salmon poke bowl, the girls all ate three different sushi rolls, and we all enjoyed miso soup and edamame. It was a great way to end the weekend!
This week, it's back to the swing of things and getting ready for our cruise. I'm pretty pumped for some sunshine and beach time. 🙂
I hope you have a happy Monday and I'll see ya in the morning with the current skincare routine.
xoxo
Gina
Looking for a workout? Try this kettlebell circuit!