Morning, friends!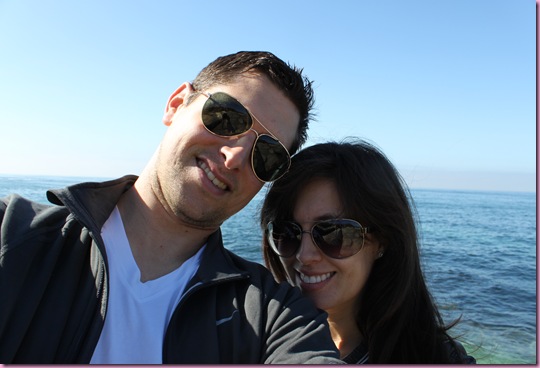 It's our last morning in San Diego…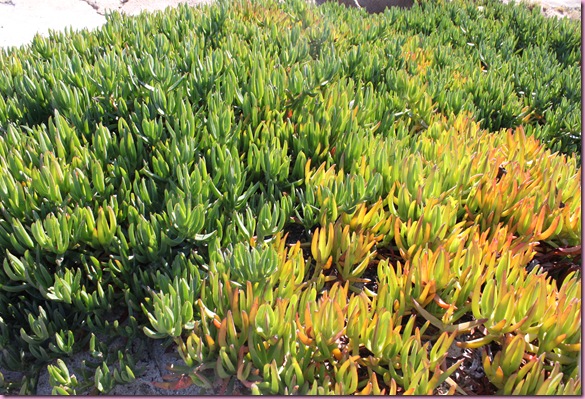 We've had such an amazing time, and as sad as it is to leave,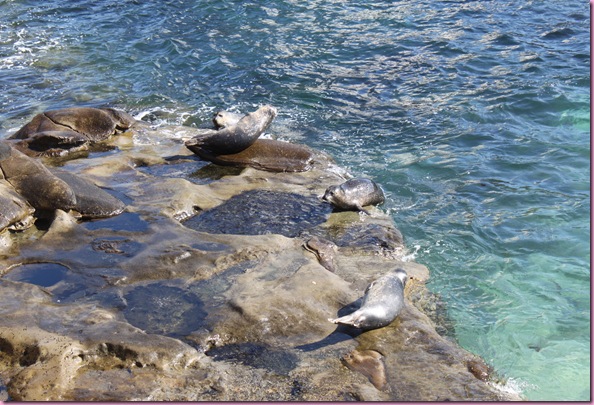 [Please come home with me, seals!]
I can't wait to watch Bella try to shake her tail off her body
teach a Zumba class
sleep in our own bed (even though the hotel bed was also a Tempur-pedic, not the same]
and cook!
I'm always blown away by the amount of food options when we travel to Cali. I feel like we have it pretty good in Tucson (lots of healthy options and inexpensive organic grocery stores/farmer's markets), and then I come to Cali and the Tucson selection pales in comparison.
Dinner last night: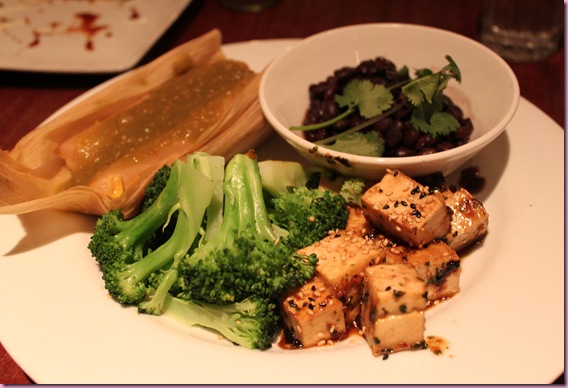 Vegetarian green corn tamale with salsa verde, black beans, broccoli and fresh, perfect tofu.
Dinner was pretty mind-blowing, but what I was most excited about was the company: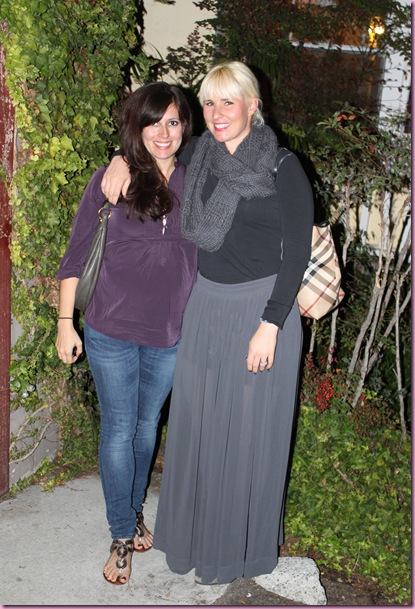 Whitney and her hubby joined us 🙂
I have been wanting to meet this girl for at least a year. We're twitter friends, fellow former lulus, and I always love reading her blog. She even more fun and sweet than I imagined, and the Pilot enjoyed chatting with her hubby, who was also super cool. We had a great time hanging out with them <3
After dinner, we came back to the hotel for a little blast from the past: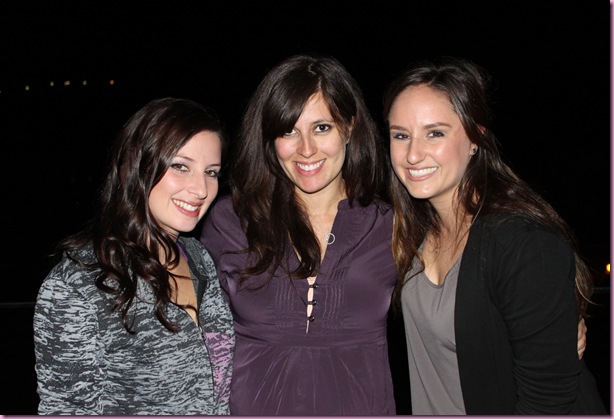 Two of my good friends from high school, who now live in San Diego, came to chill and enjoy cocktails and mocktails with us. It's funny because I won't see my friends from high school for quite a long time, but whenever I do, we pick up where we left off. Loved seeing you girls <3
We're off to grab bfast and then hit the road!
See ya later with a Family post on my recent shopping adventures…
xoxo
Gina
Hotel deets:
While we were here in San Diego, we stayed at Tower 23, which is located right on the beach.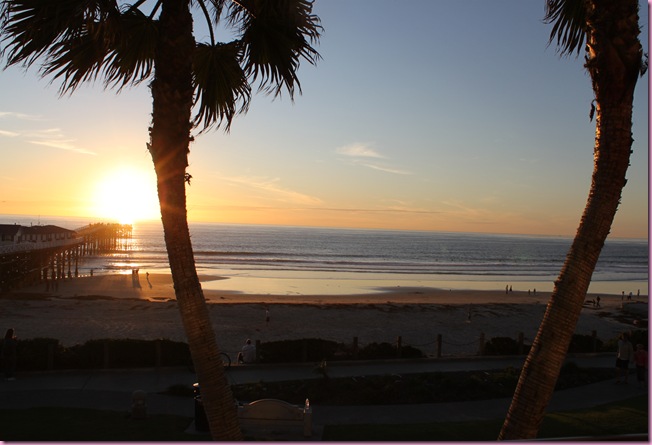 The hotel room was extremely clean and modern- we also loved that they had a Tempur-pedic bed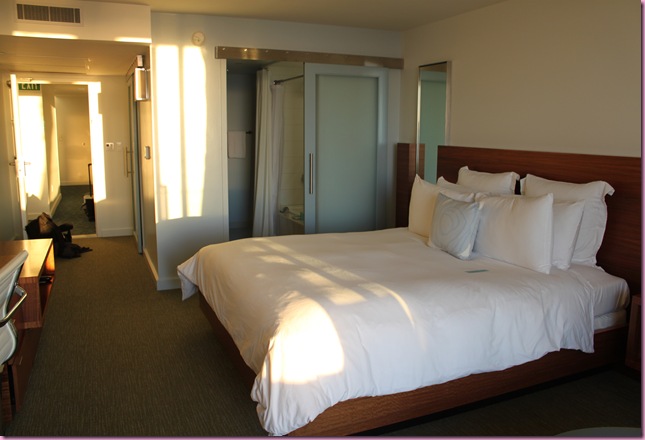 and the location was perfect- 8 minutes from La Jolla (where I practiced yoga, ate gluten-free cupcakes, and shopped), 17 minutes from downtown and the Zoo.
We splurged a little, since we drove here instead of flying, and stayed in the Surf Pad, which has full ocean views.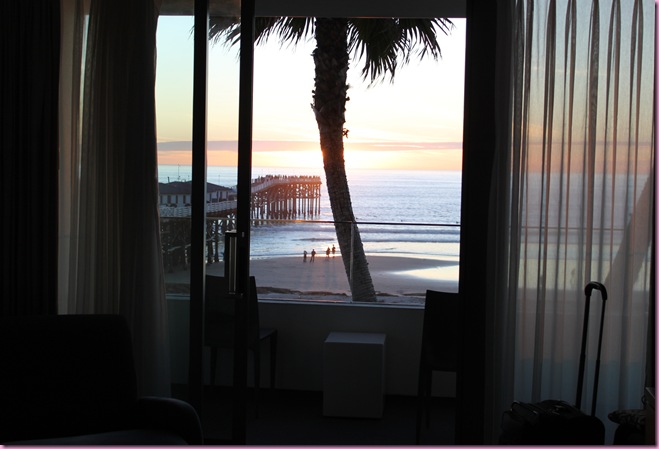 As amazing as the hotel room and location were, the hotel itself was pretty mediocre as far as service and amenities go. They don't have a gym or swimming pool –I was kind of looking forward to floating around since the ocean is very cold right now- and there's also a $20 per day valet fee (which is fairly high, but WiFi is free, so I think it balanced out). The service was also ok- nothing extraordinary.
Would we stay here again? Maybe. The room was very expensive, and while the view and location were worth it, we might scope out some other options next time we're in town.