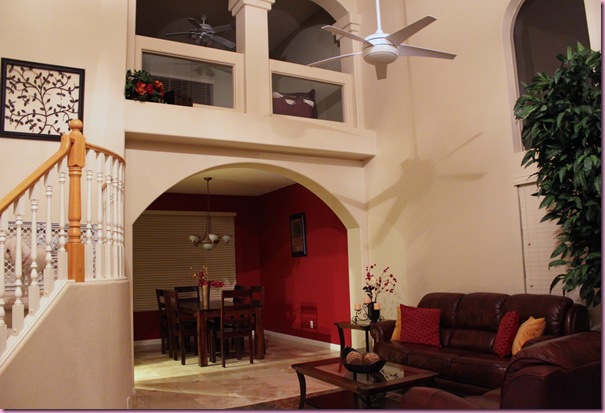 Bell, sweet Bell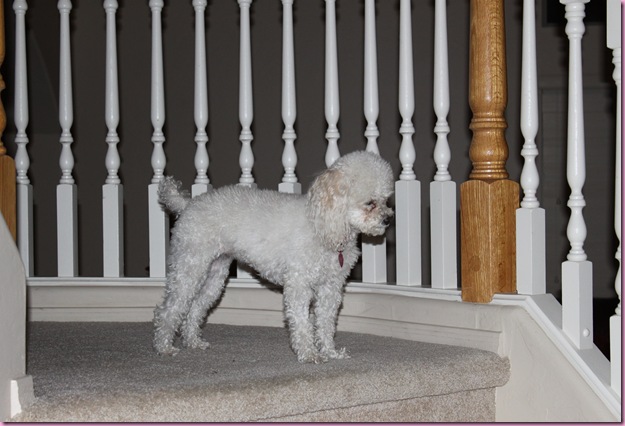 After lots of driving… ok, so I was just navigating, with eyes closed and mouth open…. it's good to be back 🙂
I actually managed to stay awake for most of the ride, since I feel bad crashing while the Pilot is driving- he always stays awake to hang out with me if I'm driving. We'll chat about every random thing under the sun (Santa Claus, how I wished they made non-alcoholic wine… and he reminded me of the existence and abundance of grape juice, Jay-Z, how much we love living near family, etc), which is why I love roadtrips so much. It's nice to be able to catch up with each other and just hang out, especially since his work schedule is very intense.
Before we got on the road, we had one last San Diego breakfast feast at The Cottage, another fabulous blog recommendation.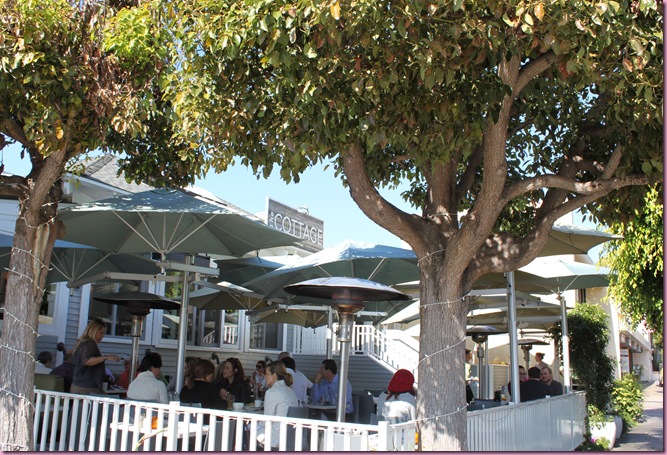 You guys are good- it was pretty incredible.
Juice for him: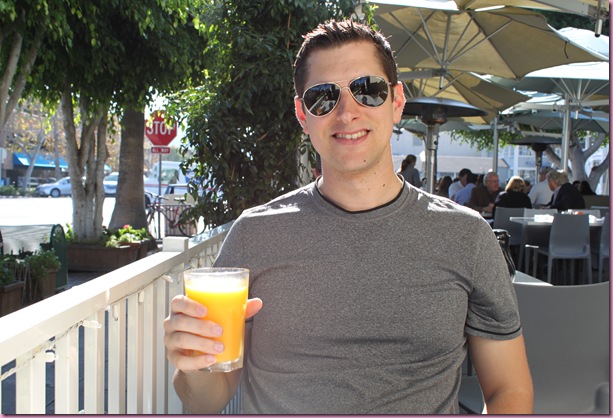 Soy hot cocoa for me: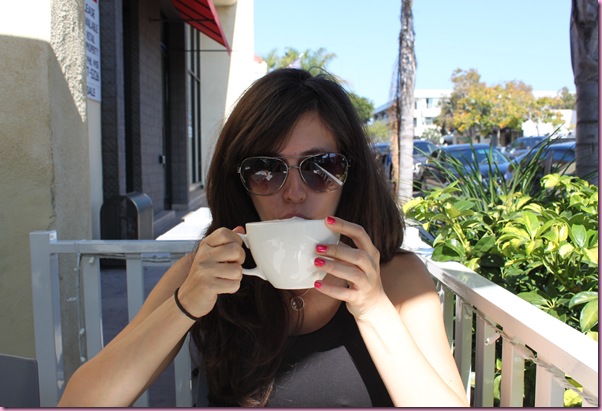 [They didn't have almond milk, but I'm definitely on a hot cocoa kick. I blame Cups for this]
and the Pilot enjoyed an entire coffee cake with his breakfast scramble: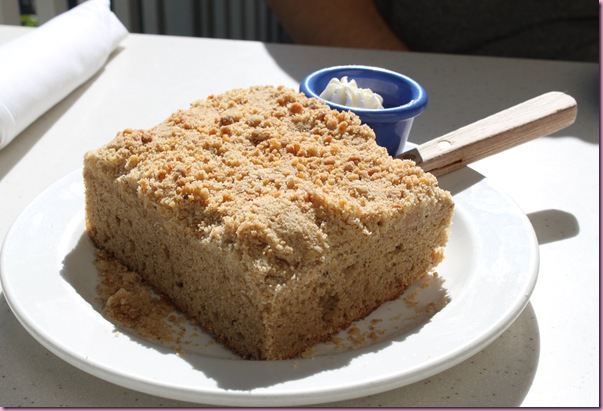 and I happily munched an egg scramble with chicken sausage, mushrooms, spinach, onions and potatoes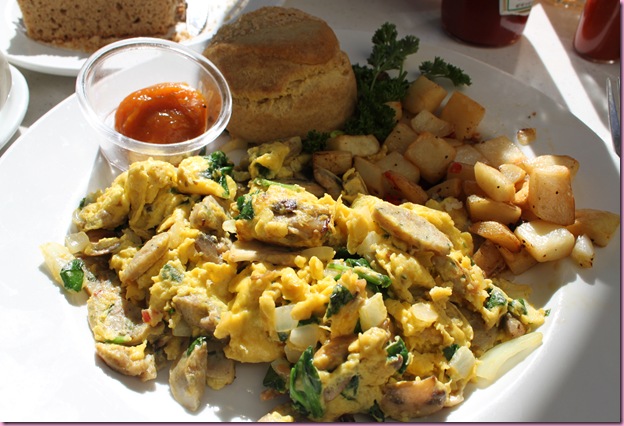 Hit the spot.
While we were driving, I choreographed a new Zumba song for tomorrow and am so excited to get back to work and teach again- I took today off for our little vacay.
My arms are definitely sore from the last two days of vinyasa- I did more chatarungas in the past two days than I have in the past 8 months. It's a good kind of sore, and just the motivation I needed to get back into yoga from now on. It's funny because we have classes at the resort (AMAZING classes) and I've only taken one. Maybe time to explore that a little bit more…..
But for now, it's time to tackle laundry mountain.
See ya in the morning! <3
xoxo
Gina
*Heads up: AM post will most likely post the Family post I was planning on posting this afternoon
Something to do: Schweaty November Workout! I've loved the feedback so far- keep rocking it out, friends 🙂 This workout is a doozy, but just wait for the Winter Shape Up…