So, I'm in Massachusetts… still…
and again.
This whole time I was thinking I'd be going to New York because one of the two possible places I could be picked up was New York. Since I was being picked up in Hartford, we were going to New York. <– see the illogical leap my brain made there?
I guess that's what happens with all the traveling -and little sleep- I've done in the past 48 hours 😉 It's funny because I know Lenox is indeed in Massachusetts… which is where I am.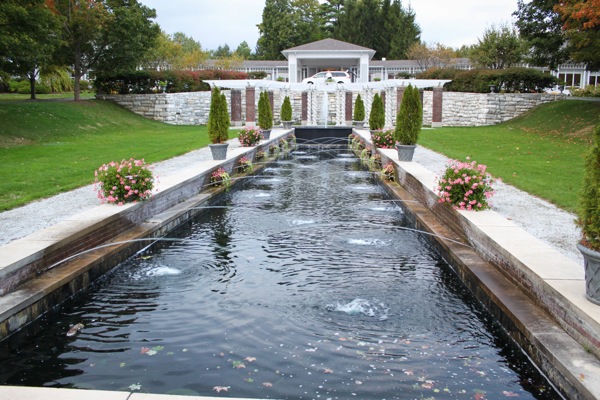 It's breathtakingly gorgeous here.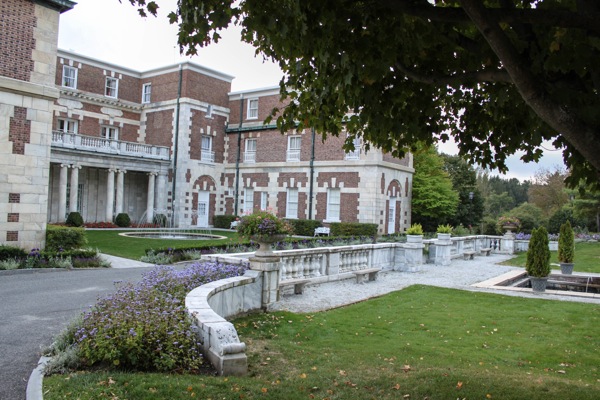 So I want to be totally transparent with you guys: I work at Canyon Ranch Tucson. I teach fitness there, but when Canyon Ranch contacted me to visit Lenox as a media guest, I was excited for the opportunity. Save for a spa day at Canyon Ranch Tucson a couple of years ago, I haven't really had the guest experience, and it's totally different than staying at the resort in Tucson with all of the friends I see and work with on a regular basis. For this reason, I'm not going to be writing about the fitness classes -even though I'll definitely be taking a few while I'm here- or comparing the two resorts. If you have any questions about CR Tucson, please send me an email and if I'm unable to answer it, I'll be happy to refer you to someone who can.
Instead, I'll be focusing more on the outdoor excisions,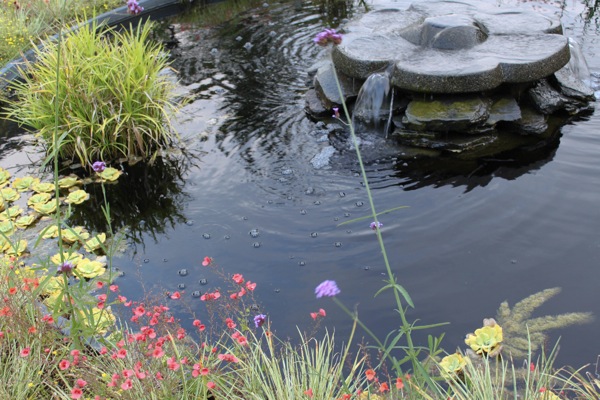 spa treatments and glorious accommodations.
The food alone is reason to visit Canyon Ranch- all healthy, all delicious.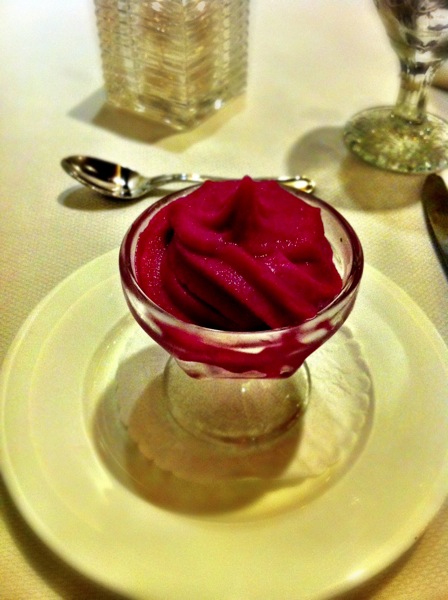 (Vegan prickly pear sorbet to finish out dinner)
When I first arrived, I met with reservations in the main lobby. The guest service attendant walked with me to my room, which is lush, clean and surrounded by greenery.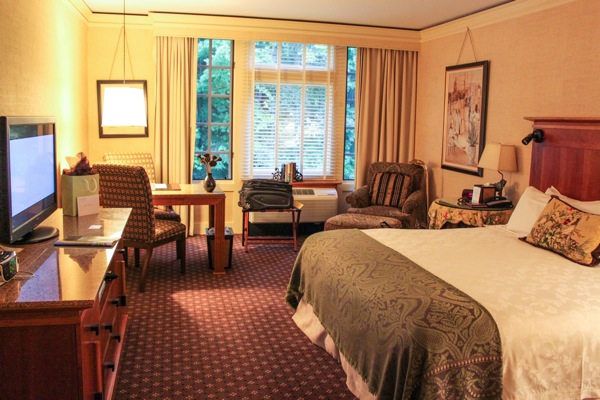 One of the things I really love about CR is that all of the water and ice is filtered- there's even a filter in the room.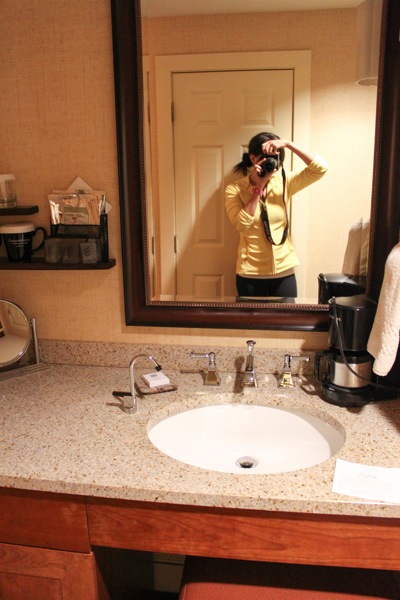 (Does anyone else think of this while wearing a North Face jacket? Condescending Wonka.)
Powder room: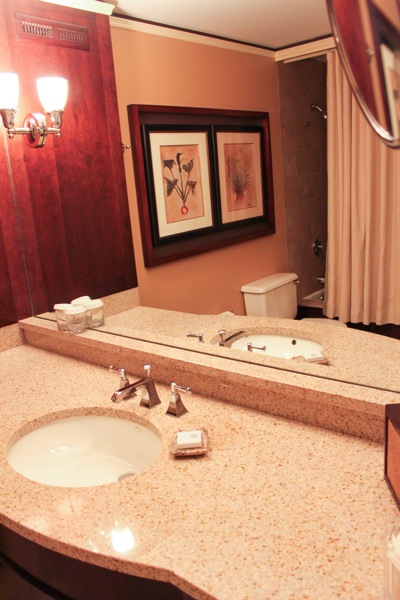 Comfy robes: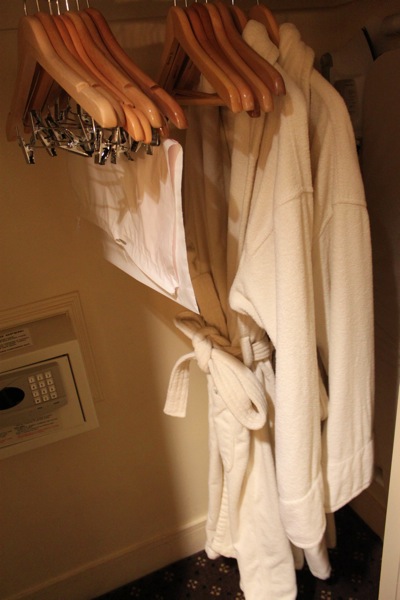 and little touches that make the room unique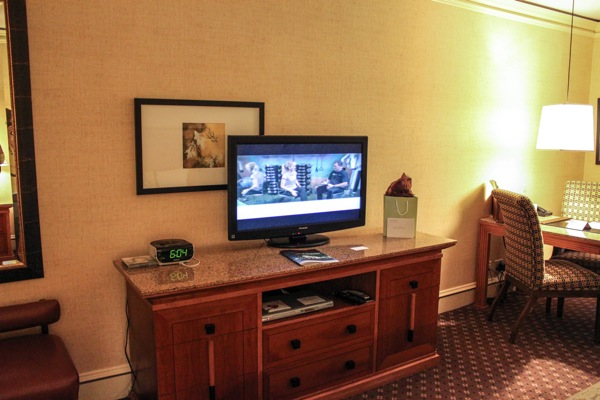 including inspirational and meditation CDs,
and fun goodies upon arrival: a Canyon Ranch shirt (fitted or T), BPA-free water bottle, messenger bag. I also received some surprise gifts in my room:
a hat and both of Mel Zuckerman's books.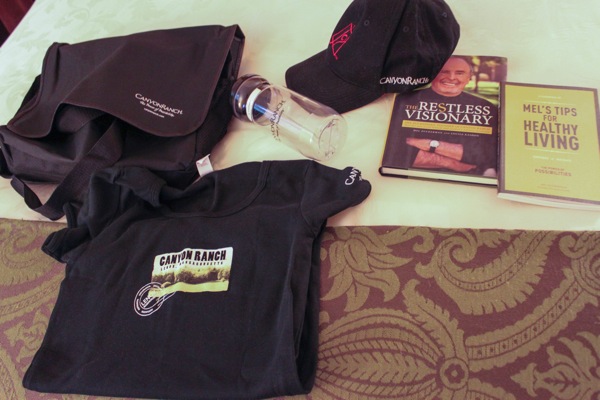 (Thank you!!)
If you aren't familiar with his story, it's truly incredible.  It's proof of the dramatic impact that health can have on the quality of life. Instead of acquiescing to the health complications he was facing, he made a complete lifestyle transformation, and has since then created an inviting atmosphere for others to do the same. I see Mr. Z every day I go into work, and with all of the success that he and his wife Enid have created for themselves, they remain humble and kind. They're pioneers of the health industry and I'm fortunate to know them.
I miss Oliv and the Pilot like crazy, but we've Skyped twice so far (Livi has been clapping like crazy lately, and it's the best thing ever). As much as I miss them, I'm enjoying this chance to slow down and refresh.
Can't wait to kiss these faces Monday night: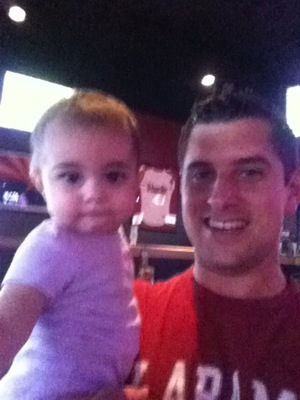 (Blurry yet perfect pic)
I'm excited to take pictures to share with you all (food photos coming tomorrow) and explore. I'll scope out a place to film a workout quickie while I'm here, too.
See you soon!
xoxo
Gina
Good luck to those of you with races in the morning!! Thank you so much for the kind words on my 10k- I needed them <3