Hi friends! Happy Friday! What do you have going on this weekend? We have a date night planned, we'll be taking Livi to see the new Minions movie with friends, and our gym is launching all of the new Les Mills releases! Aaaaaand my mom gets here Sunday. It's going to be a great one! Any fun fitness plans or events on the horizon?
In standard Friday fashion, here are some faves from the week and around the web. I always love hearing what you're enjoying too, so please join in the fun in the comments section if you'd like!
Pho date with Livi. The Pilot went out with some friends, so it was just the girls that evening. I asked Liv what she was feeling like for dinner and she said, "OB Noodle House. I feel like some pho."
Atta girl.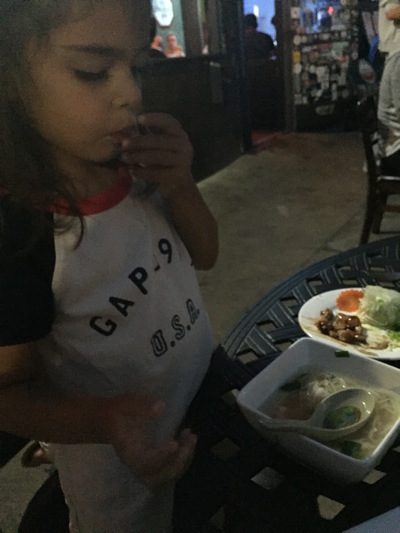 (I didn't have pho for the first time until like 2 years ago haha)
These gorgeous heirloom tomatoes at People's: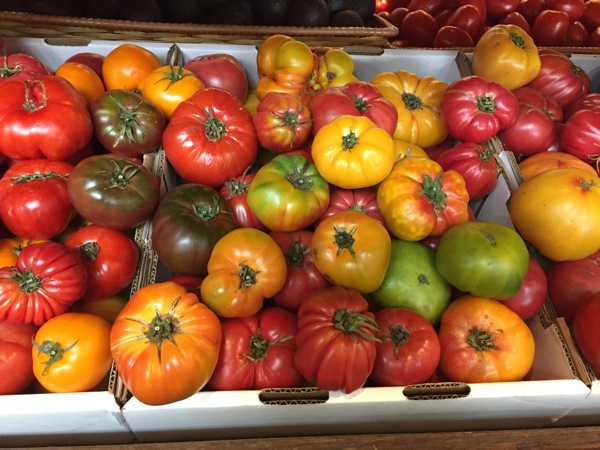 Summer Shape Up is wrapping up! I can't believe this year's challenge is coming to an end. If you missed the fun this time, remember that you can complete the challenge or use the workouts to shake up your routine as you'd like. Our next Shape Up will be over the winter and will include full-length videos. Thank you so much to everyone who participated and for your awesome check-ins.You have 3 more days to check in this week and enter the Week 4 giveaway!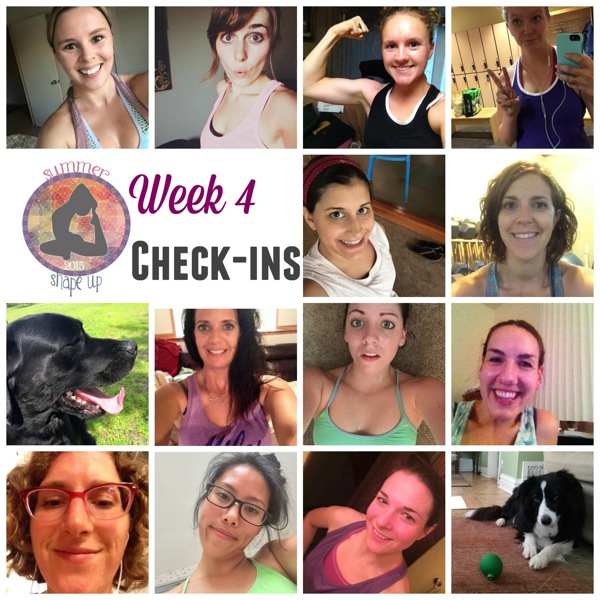 The cupcakes and cashmere collection! Emily did such a beautiful job, and I love the cohesive look of the collection -you can mix and match so many of the pieces!- while everything has its unique detail. I especially love this shirtdress but I'm wondering if it will be too short with the belly…
On the same day I wrote this post about meditation, my friend Katie posted this awesome video on her Facebook. Please don't listen to it if you're sensitive to strong language. If you love strong language, please enjoy and laugh along with me, with tears rolling down your face.
7 ways to become a stronger runner.
Guys try leggings for the first time. "I feel so athletic."
It's the most wonderful tiiiiime of the year… Nordstrom Anniversary Sale! This is when new fall items go on sale for a limited time before they go back to full price. It's a great opportunity to check out the styles and color schemes for fall before the season arrives. Here are some things that I'm loving from the sale! Last year, this was when I did a majority of my capsule wardrobe. I will probably do the same this year, picking more transitional type pieces that go with me from the maternity to postpartum period. Purses and jewelry always fit. 🙂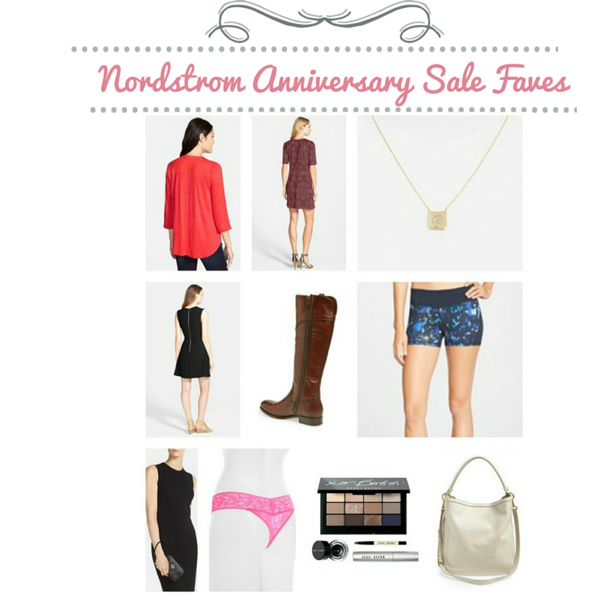 My favorite type of everyday shirt
This gorgeous eyeshadow palette
My favorite hobo bag is on sale! I've been wanting a lighter color…
Love Hanky Panky
While I was browsing around -why is online shopping so fun?- I came across this tub of La Mer. I know it's really popular — has anyone out there used it?? Can you verify that it's made of gold and unicorn tears?
Another fave is that I'll be at IDEA next week! Is anyone else going? I'm so excited for the Superbowl of fitness; I look forward to it every year.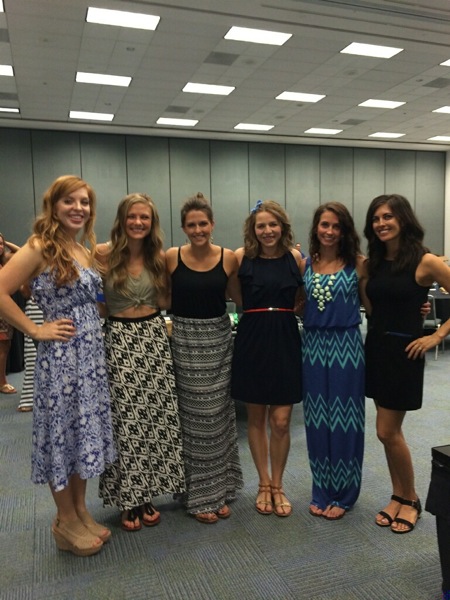 (from last year's conference!)
Have a happy Friday, friends!
xo
Gina