Hey! Happy Monday! Hope you had a wonderful weekend. We enjoyed an awesome dinner with cousins, went to see Minions, tested out the new BODYPUMP release, and my mom came in yesterday!
For our date night, we went to Whisknladle, which is located in La Jolla. They serve modern twists on comfort foods -it reminds me very much of what used to be The Abbey in Tucson- and the cocktails and desserts are especially fantastic. Lately when we've been going out, I just ask for "a mocktail" and enjoy being surprised by whatever the bartender's mocktail specialty may be. This was a lovely blend of pineapple and pomegranate; it was slightly tart and very refreshing!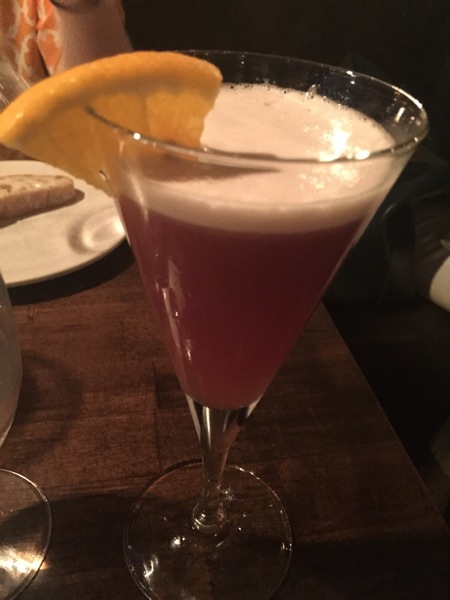 I was boring and ordered the chicken, which was anything but boring. The skin was crisp and flavorful, with savory veggies and bread pudding.
We also shared some desserts:
Sadly, I can't remember the name of this one, but it was like an angel food cake meets a pound cake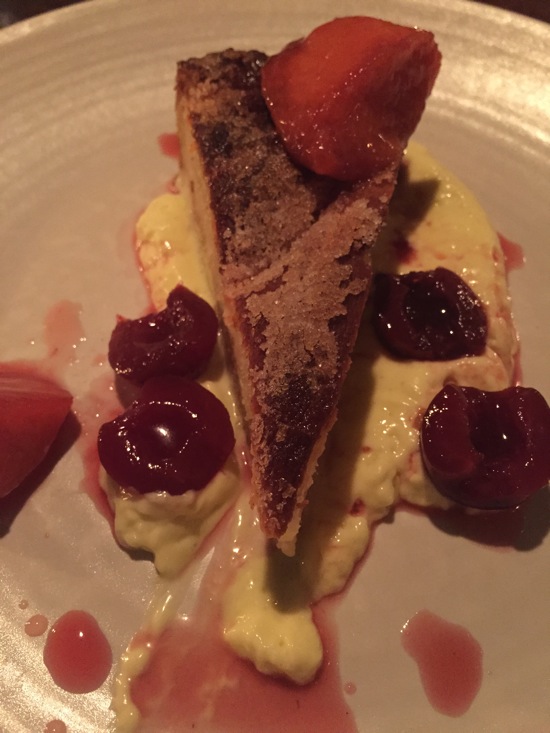 and this chocolatey devil in a jar. Must recreate ASAP.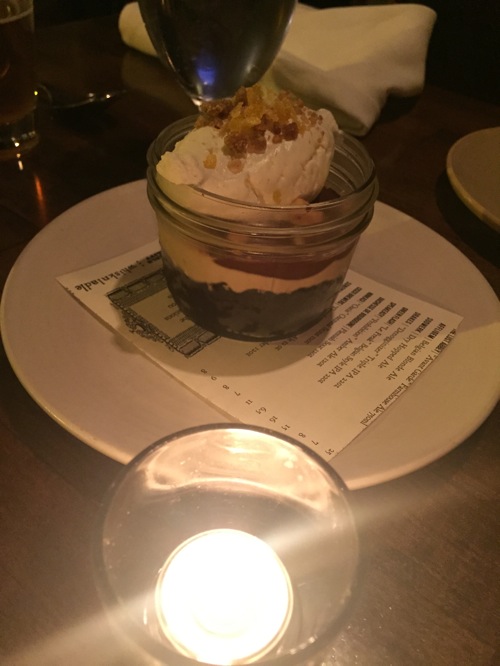 My handsome date <3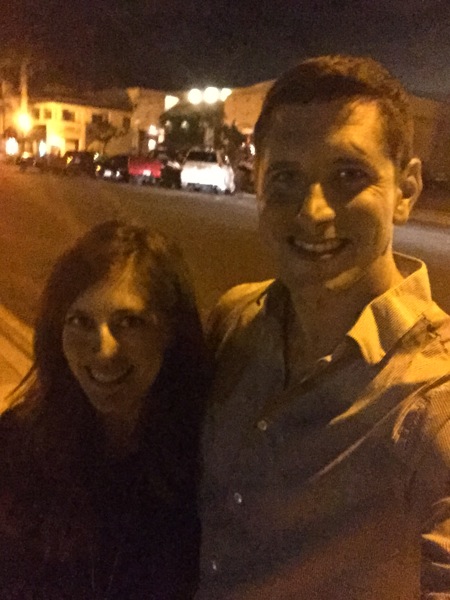 (weird blurry dark pic)
Some more pics from the weekend:
a trip to the chiropractor on Friday,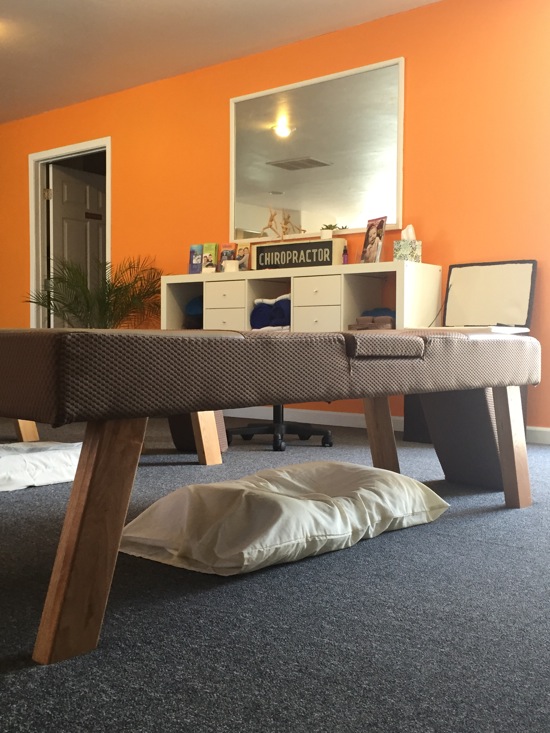 (I've been having some intense round ligament pain, and this has been a lifesaver)
followed by an acai bowl and juice date with my best girl.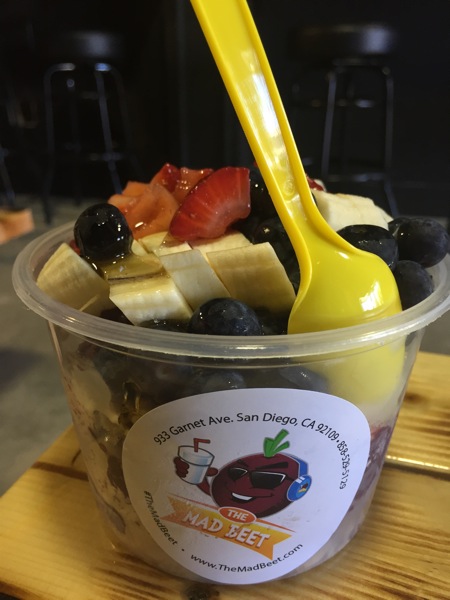 We went to the Mad Beet, where they were dropping mad beats. I'm sure it was Livi's first encounter with loud hip hop music, and she was dancing in between acai bites and coloring. So good.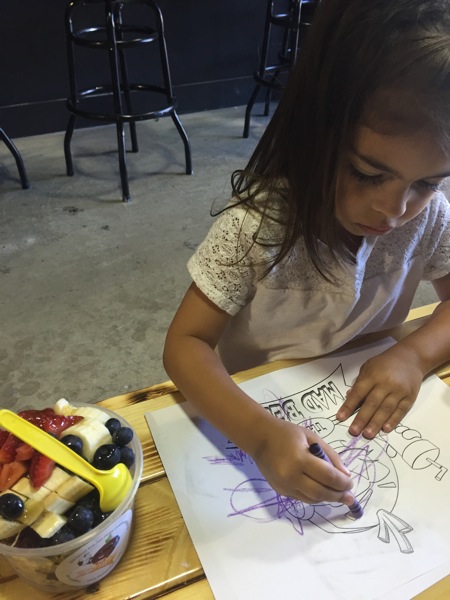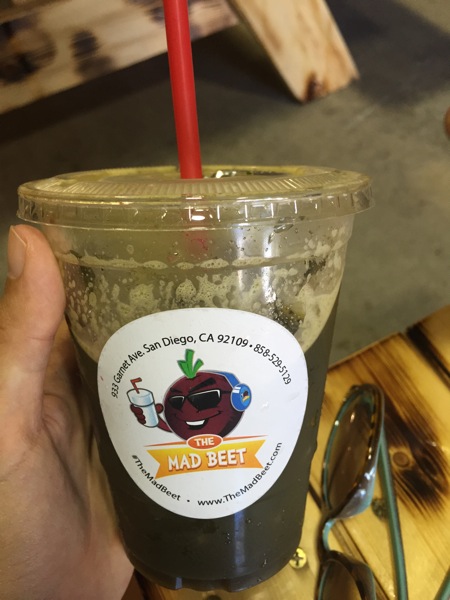 Saturday was Super Saturday at our gym, and BODYPUMP 94! I didn't teach for this launch as they rotate the instructors that teach launches, but really loved the new release; the triceps and squats tracks are my favorites. My shoulders are still a little sore from the new track, too.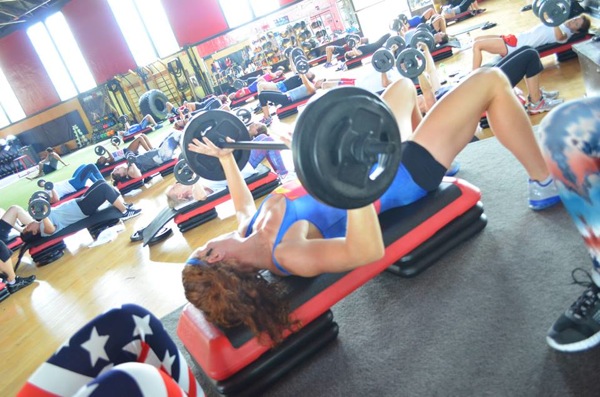 (Where's Waldo: blue bump in the back row)
Lunch at Tender Greens, followed by Minions movie night with friends (which was hilarious)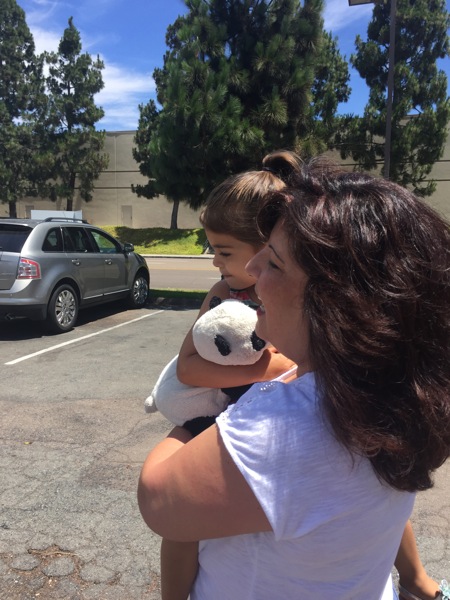 and MY MOM IS HERE! Livi giggles so much whenever her nana is in town. She's in heaven. We picked her up at the airport, and headed straight to Broken Yolk for brunch. After a hiatus from Mexican food, I made my way back with some breakfast tacos.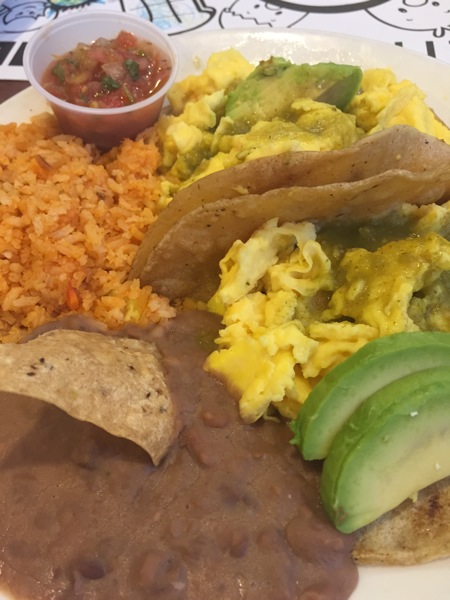 This morning I'm off to teach BODYPUMP and then we'll see what type of adventures we get into.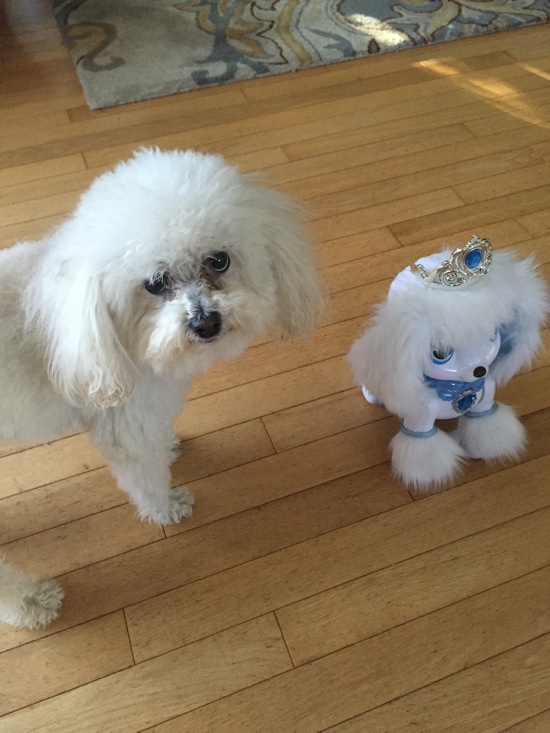 (Liv got a new wand-controlled Palace Pet yesterday. Bell was not impressed. She studied it for a good hour before trying to pounce on it.)
See ya later today with a Summer Shape Up recap + a throwback spin playlist.
xoxo
Gina
Did anyone else see Minions this weekend?
Any workout highlights?
Something to do: this standing core burner! It's an entirely different way to challenge your core, and by using balance components, you'll be targeting your deep internal core stabilizers. Let me know how it goes!