Hi from the Mountain [Trek]
Hey! How's your night going? Hope it's been a great one so far <3 I'm enjoying a beautiful time here in British Columbia.
It's not a difficult thing to do; check out this scenery.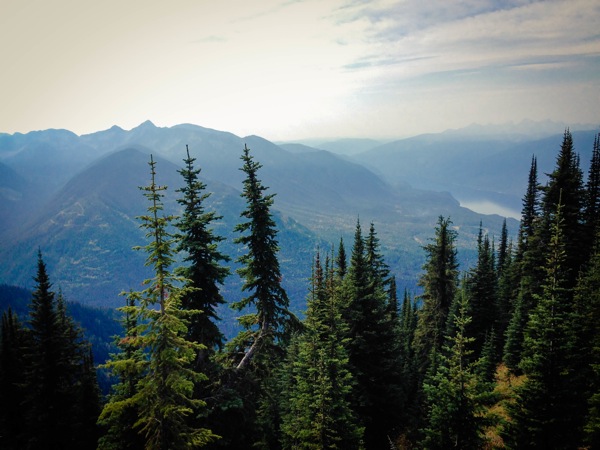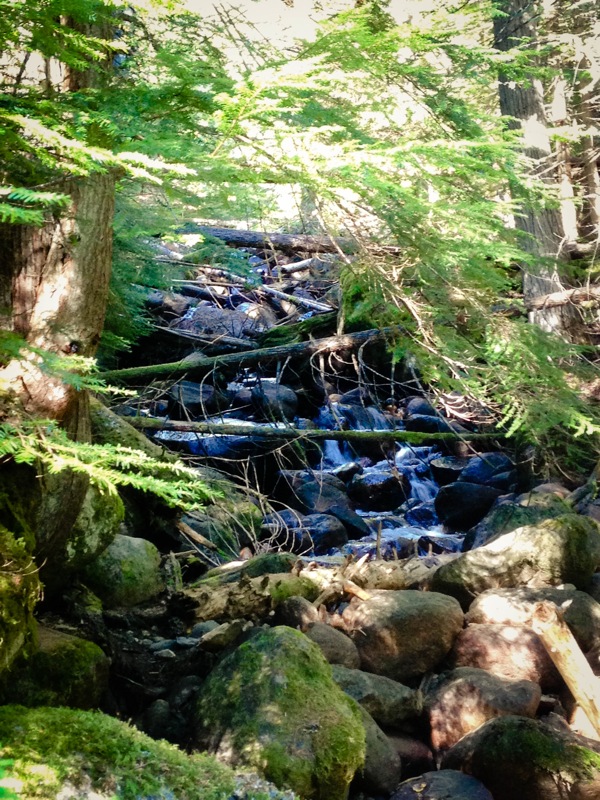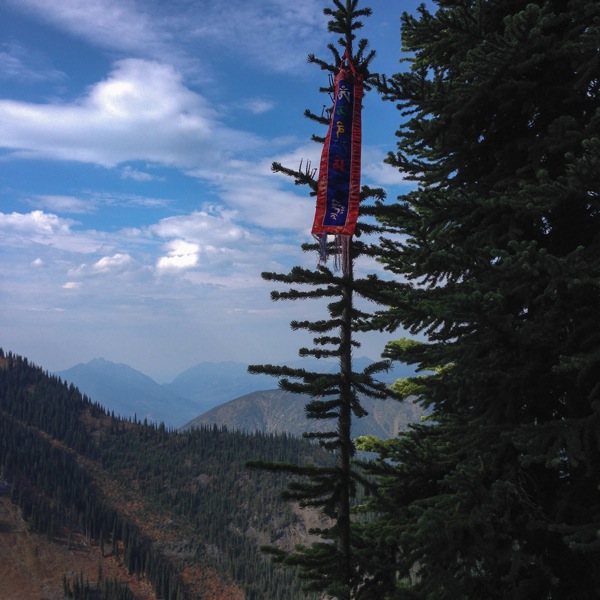 Oh Canada, you are a beauty indeed.
It's been pretty amazing to discover an entirely new location via my preferred mode of transportation: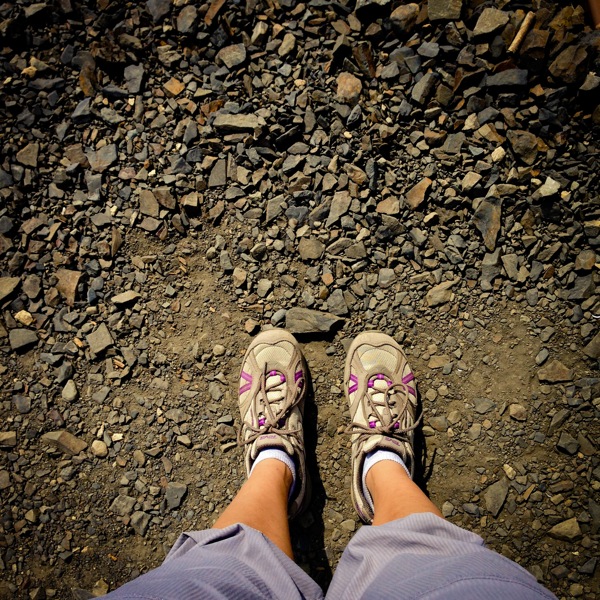 exploring!
This trip is remarkably different than my usual style of traveling: hours walking through the city, sipping wine with dinner at the awesome local spots; instead, I've been up close and personal with nature. It has been a life-changing experience, and I've only been here for a few days.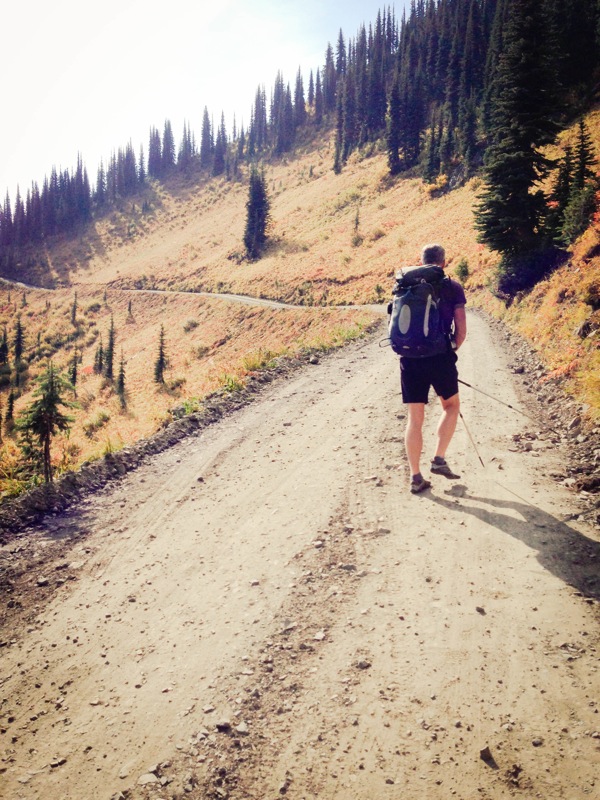 I was pretty excited when Mountain Trek kindly invited me to attend a press trip here at the resort. Mountain Trek is a destination wellness adventure, with an emphasis on hiking. We hike for hours each day in a variety of settings. In this case, it has been from Alpine trees and lush foliage, to beach views, to mossy forest. Surreal would be an understatement, especially when you grew up surrounded by brown dirt and plants that want to kill you (aka cacti). (Arizona is insanely beautiful in its own way, but it's cool to experience an entirely different landscape.)
Everything here is lush and green, save for the leaves that are changing to vibrant shades of red and yellow.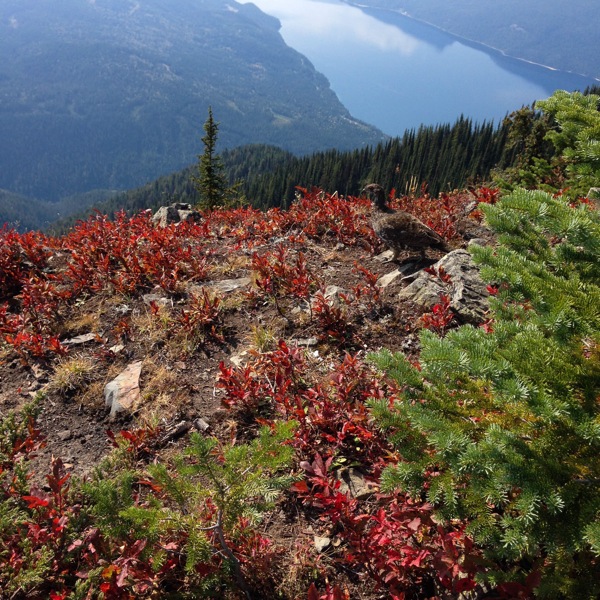 I've also been enjoying fresh, local, and clean foods. Mountain Trek does not provide caffeine, alcohol or refined sugar, as it's intended to detox the body and initiate a lifestyle change.
This is why I came prepared. 😉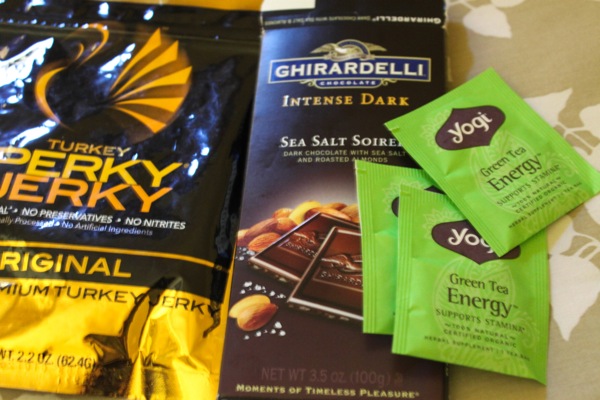 We also eat six times per day + a protein drink at night. If fat loss is your goal, their eating plan will promote fat loss while preserving muscle (as the diet is high protein with a strength training fitness component). Since that wasn't my mission when I arrived, I requested larger portions. I felt badly asking, but it wasn't a big deal at all. I eat the "man" portion size, which has been absolutely perfect. I feel satisfied and energized to tackle the long hikes.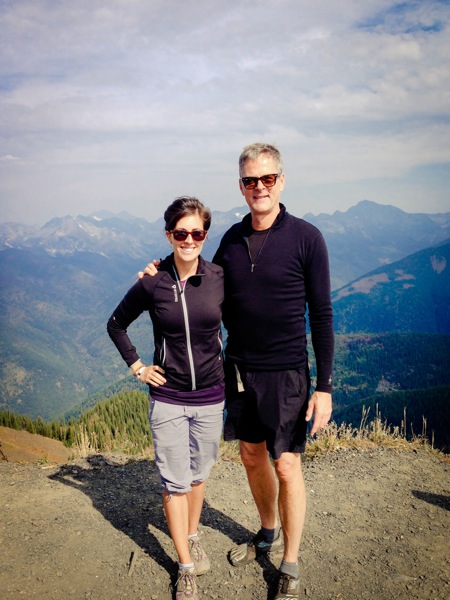 (With Kirkland, one of our fearless leaders)
After checking out the website, I got an idea of the company and what to expect, and then left my expectations in San Diego. I came with an open mind to see what the experience would offer.
As far as hiking goes, I wasn't sure how I'd be able to handle it. I've "hiked" in the past -meaning I would go to Sabino Canyon, find a trail and turn back when it either got too steep or I got lost- but have never worn hiking boots or used hiking poles. They've both become good friends. There's no way I could have tackled the higher elevation climbs in slippery sneaks, and while they were awkward at first, the hiking poles have become fairly intuitive to use.
While I've been here, I've tackled some personal challenges, mainly related to my fear of heights. It's not anything debilitating, but it's enough to make my heart flutter and I feel uncomfortable.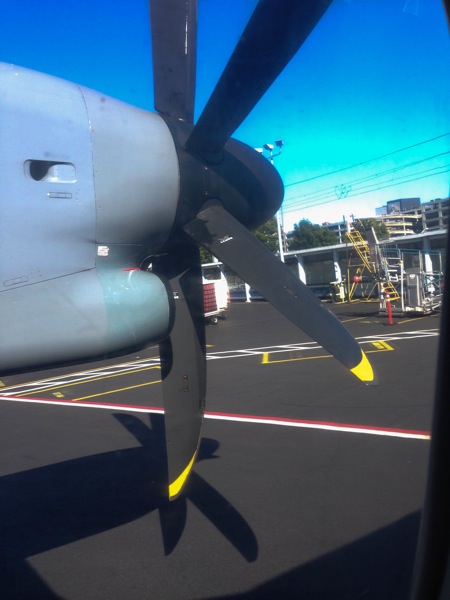 (Took this pic while feeling nervous on the propellor plane before taking off. My kind seat mate was telling me about the time he fell "at least 10,000 ft when an engine went out." Thanks neighbor dude.)
At the same time, I LOVE to explore and enjoy time outdoors. Kirkland gave me some tips as we climbed up into the Alpines, and I was able to do it without feeling anxious/nervous.
The view was worth the hike up.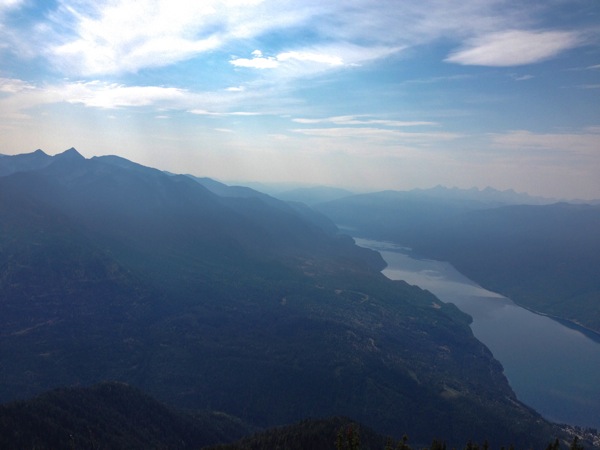 If you guys would like, I could do a post with a full day of events/adventures while I'm here! I'll definitely be posting my thoughts (pros, cons, overall experience) on the program when I return.
Are you afraid of heights, or any other phobias? Hiking fanatic friends out there?
Have a great night and I'll see ya in the morning <3
xoxo
Gina