Happy Autumn: turn over a new leaf
Hi! How's your morning going! Loving the White Plum giveaway entries; keep 'em coming! I'm having an amazing time at Mountain Trek. I've been taking a couple of days to get into the swing of things (and process everything) but I should have an adventure post up soon. I already have so many photos to share of the breathtaking scenery. To all of my Canadian friends: you live in a beautiful country!!
Today is an important day: pumpkin spice everything is officially legal.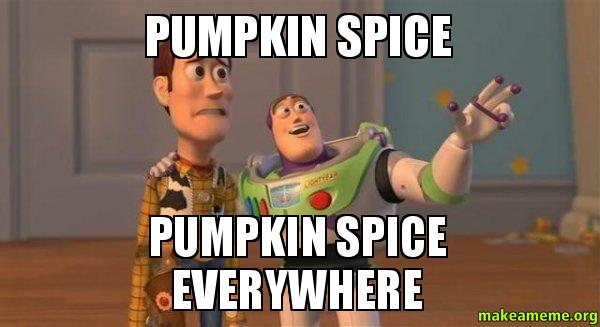 First day of autumn is officially here! I'm a huge fan of autumn in all of it's pumpkin-gasm, sweater-wearing, basketball-watching, cliche glory. Every fall, I like to take a little bit of time to assess personal changes I'd like to implement for the new season. I consider it a chance to "turn over a new leaf" and an ideal opportunity to ditch habits/things that no longer serve me in addition to figuring out where I am with my goals for year. With a few months left in 2014, it's an ideal time to things into high gear for the accomplishments I want to achieve, and ditch those that aren't logical/attainable or on the priority ladder.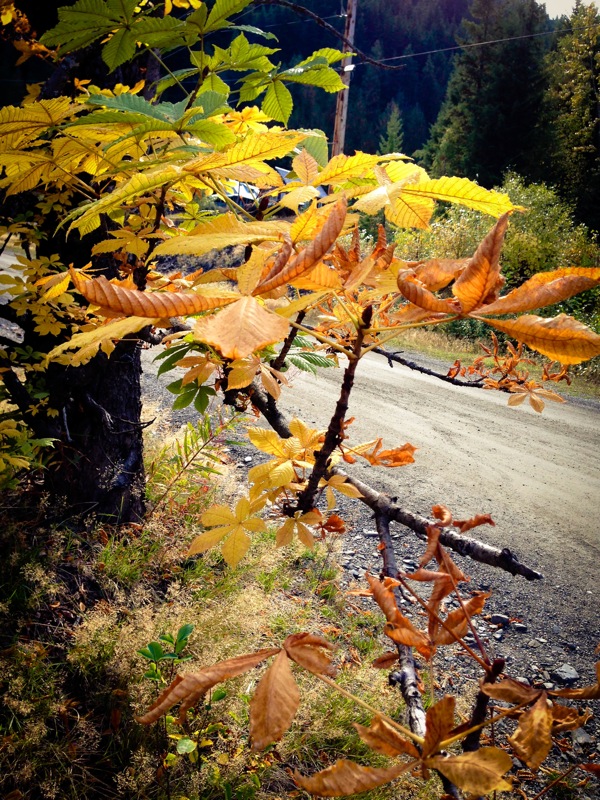 Some leaves I'll be turning over this fall:
-Work on showing empathy and understanding to others. I feel this is one of those things where the bucket is never full; there's never enough, and it's a great thing to always strive towards. One thing that my acupuncturist called out about my personality is that I'm "dangerously empathetic." I let the emotions of others truly affect me, and while it's something I FEEL, it's something I think I could work on demonstrating or using to motivate action. You can't make changes out of feelings. One of my main goals for Liv is to teach her to be kind and compassionate to others, even the ones who are too hurt to treat us with the same respect. Kindness goes a long way; you can never have or show too much.
-Work on self kindness, too. This means letting go of tiny things I may tell myself throughout the day ("Ugh, why did/didn't you do that?" "I feel gross today" "I suck at life today") and showing more patience to myself. Sure, realistic self-assessment is critical to self growth, but there's a huge difference between realistic assessment and the small yet eternal inner pessimist.
-Meditate. I ALWAYS say I'm going to work on this, and it always seems to slip through the cracks. For the past couple of weeks, I've made it a priority and notice a dramatic improvement in how relaxed I feel during the day. Something that has helped remarkably: meditation podcasts. I particularly enjoy the ones by meditation oasis, and it's a great way to spend some time relaxing before bed or to recharge mid-afternoon.
-Practice yoga regularly. I haven't really practiced since Yoga Journal (unless you can kind of count Liv's weekly classes, which I attend and participate with her), and miss my own practice terribly. I can feel my body craving it, but it's something I've pushed out since I've been teaching almost every day and don't want to overdo it. Here's the thing, though: a yoga practice doesn't need to be an hour or 90 minutes. It can be 15 minutes, which is what I'm going to start doing at least a couple of times a week if I can't get into a class.
-Continue to enjoy a capsule-ish style of living. I add the "ish" in there because the "all or nothing" mentality does't usually work in my favor. I've really enjoyed minimizing clothing-related purchases over here, and continuing to save for our family's goals. Experiences > things.
-Continue being active with the things I love to do. After a couple of years (way back in the day) of too much fitness (some that I didn't even really enjoy but did out of obligation or habit), it feels nice to be in a sweet spot participating/teaching a glorious mix of the things I love. I feel very thankful that I get to sweat at one point or another most days, and they're all so amazingly fun.
-Gaining momentum with my 2014 goals. I'm really excited to give birth to the book baby, and also some huge (!) and exciting projects that are around the corner in 2015.
Some ideas to get more out of the fall season:
-Make a fall bucket list. Here's an awesome one I found on Pinterest.
-Throw a Halloween party. Halloween decor makes me (lame pun ahead) scary excited, and I also look forward to our pumpkin carving party each year. We will definitely be continuing the tradition in our new place 🙂
-Enjoy the "sweet spot of workout weather." In many climates, this is a great time to take your workouts outdoors.
-Check out this September post for more ideas!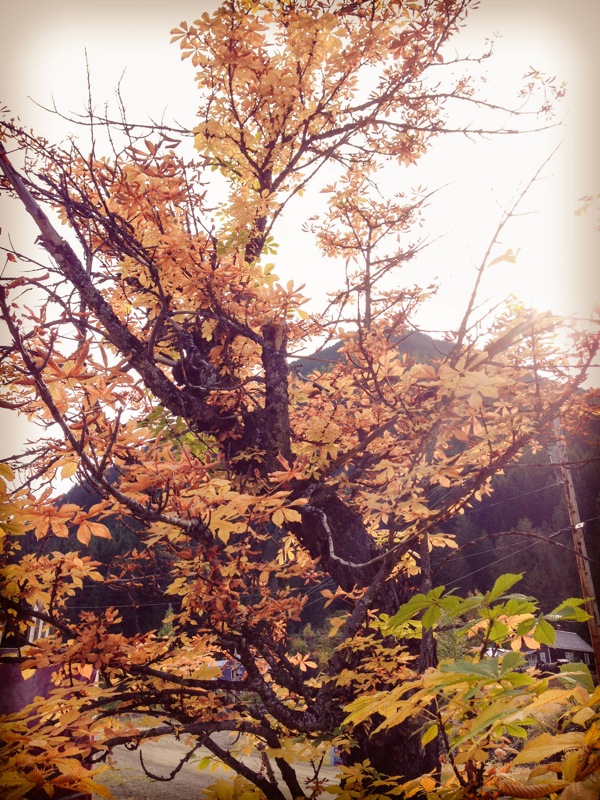 What leaves are you turning over this fall? What's something you want to change? Something you want to continue?? I always love to hear your thoughts and what you have on the horizon.
Sending lots of healthy wishes and love to you.
xoxo
Gina