Hey guys! How's your Saturday going?? We're doing pretty good over here- I'm posting in the middle of a massive pre-move organization and cleaning spree.
I was doing really well helping out –I LOVE cleaning but hate making messes to organize- until the Pilot discovered me in a mummy-like state.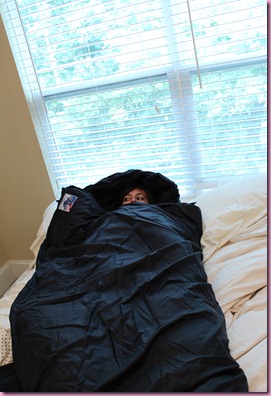 I adore his new mummy sleeping bag.
Bella likes it, too.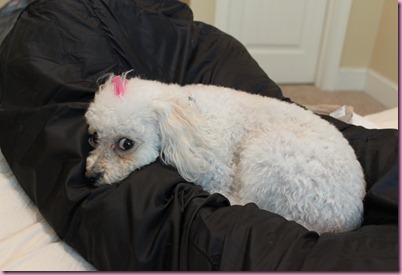 After goofing around a little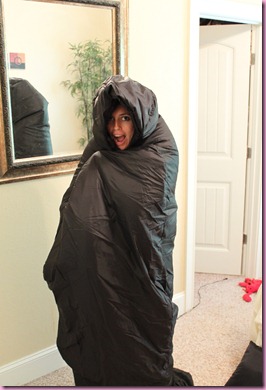 I caught the Pilot and Bella canoodling in the sleeping bag 😉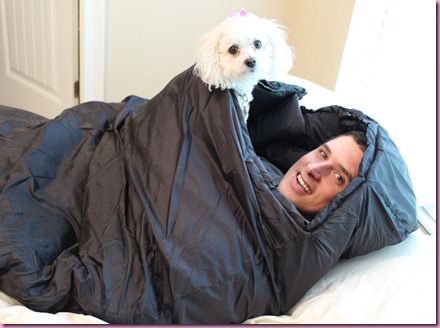 Can't blame her, though.. he's a good-looking guy <3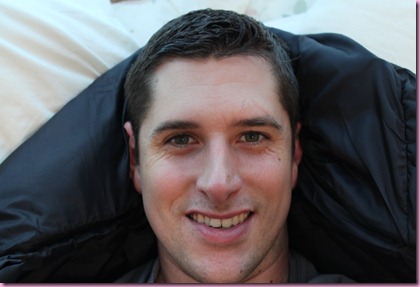 Yeeeaaaahhhhh.
Before the cleanstravaganza began, we had b-fast.
B-fast cookie dough cereal (holler to Brittany who recently tried this!) for me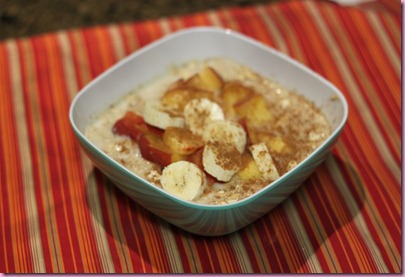 Steak, eggs and an avocado that was on its last leg for the Pilot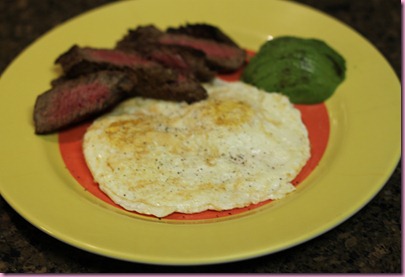 (the steak was leftover from his dinner last night)
While cleaning, we've been snacking on these raw snack chips.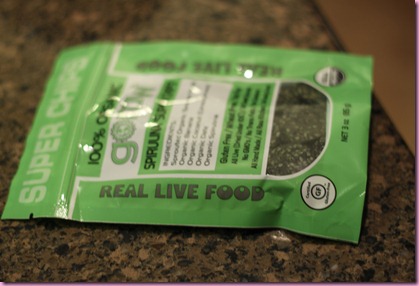 They're sweet, crunchy and have a fun green color from the spirulina.
I'm about to make some lonchi, finish up chore time and then hit up the treadmill with new reading material.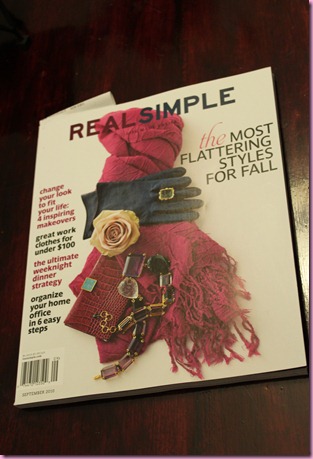 Have a fabulous day!
xoxo,
Gina