Hi guys! Happy Sunday! Hope you're having a relaxing day 🙂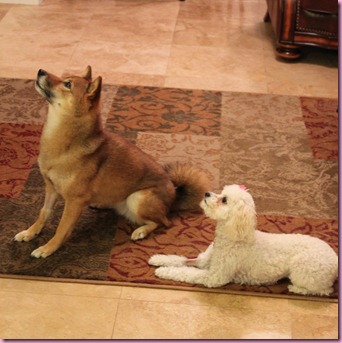 (Regal beagles. With bald arms from their dental appointment)
After our pre-move cleaning spree, I wasn't feeling like making an elaborate dinner and our fridge is on the bare side, so we did something we haven't done since our Fayetteville, NC days… we ordered Chinese takeout 😀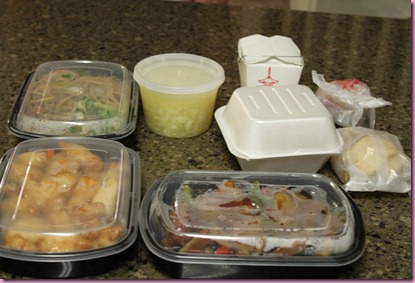 We picked up food from Beijing Cafe, which is a Valdizzy favorite. I think we usually stray away from ordering takeout since I'm so picky with how I like my food prepared- they were more than accommodating, though.
The Pilot had:
-Honey chicken
-Vegetable Lo Mein noodles
-Egg drop soup
-Crab wontons
-Rice
and I had an eggplant dish, which they stir-fried instead of deep fried for me 🙂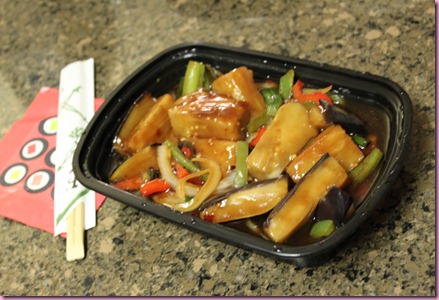 It was LOVELY. A little sweet, extremely spicy (lurve) and not too greasy.
The best part: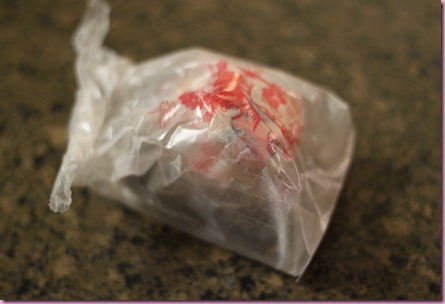 Fortune cookies!
Does anyone else do the "in bed" thing with fortunes? Whenever we read them, we add "in bed" to the end of the fortune. We're very mature 😉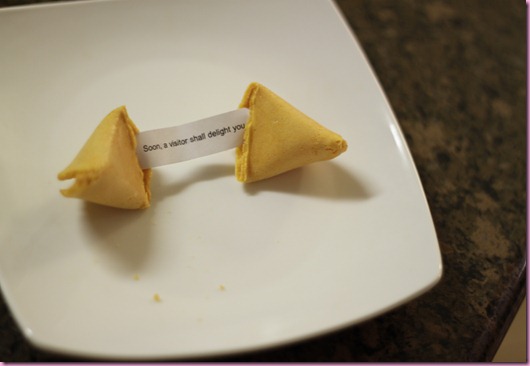 In bed.
Heh heh.
This morning, I woke up before the Pilot and since I was starvin' like Marvin, I made a quick b-fast.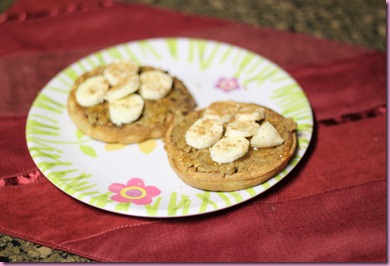 Hemp waffles with:
-a protein spread of sunflower seed butter, Sun Warrior (little heads up: we're running the awesome promo again tomorrow since we sold out so quickly last week) and a lil water
-Apricot preserves
-1/2 bananner
-Cinnamon
The Pilot will be downstairs any second, so I think I'll start on the organic bacon and Sunday pancakes before gym-ing it up 🙂
I'm making REAL dinner tonight! What to make?!
Have a great day!
Gina
Today's tip: Schedule in workouts if you want to make them happen. When you're busy, it's easy for life to take over and get in the way of your fitness plans. If you have it scheduled, you'll make it happen 🙂
Something to read:
Food Network Humor.com I love FN more than anything, but it cracks me up that someone is making fun of all of the goofy stuff on Food Network
Top 20 Ingredients for Quick Cooking
Metabolism Boosting Yoga workout