Hi guys! How's your morning going??? <3
Since I woke up before the Pilot (a rarity, haha), I made us both some bfast.
His toast was covered in Earth Balance and apricot preserves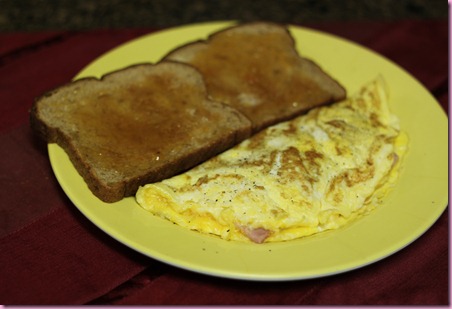 (with an organic ham n' cheese omelet.. that I overcooked a little, oops)
Her toast was French 🙂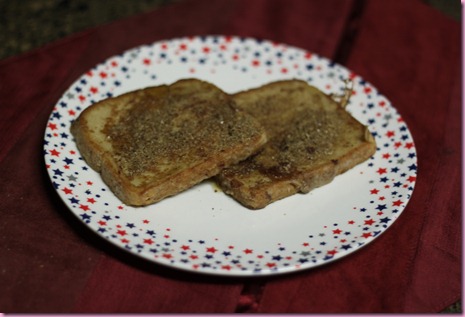 For my French toast, I used *this recipe*. A few days ago, someone was tweeting about French toast made with banana instead of eggs (I'm sorry I can't remember who it was!) and wanted to give it a whirl.
Banana, almond milk, cinnamon, nutmeg and vanilla in the Vitamixalicious: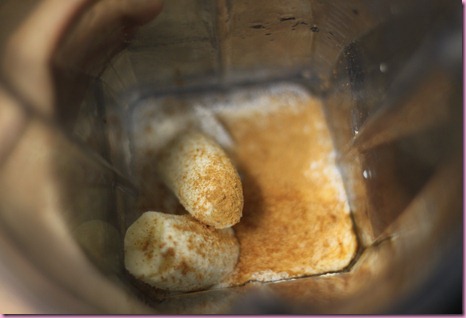 Brown rice bread went for a lil swim in the banana pool: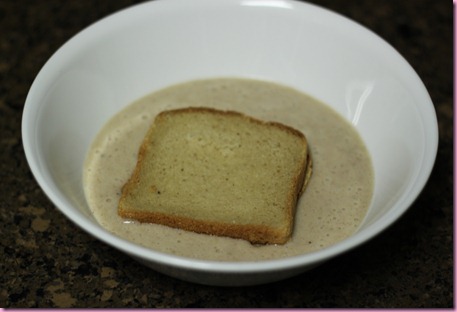 Cooked it up: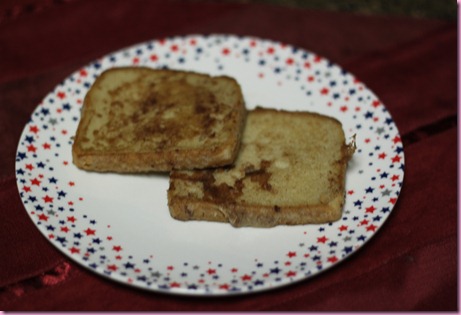 and topped with milled flax and maple syrup.
LOVED this- sweet and light. Sometimes regular French toast is a little too heavy for me in the morning –I'd prefer it for dinner- but this version is perfectly satisfying without being too much.
I'm off to make some tea and get crackalackin on my To Do list:
-Finish the scrapbook pages (blahhhhhh)
-Hit up the juice place
-Work
-Work on the Solo Spin sesh I'll post this afternoon (with a playlist)
-Some of this…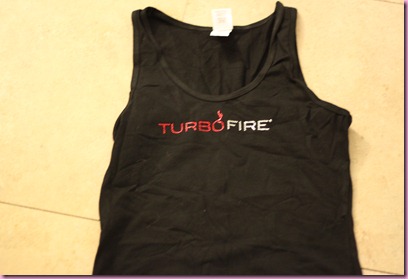 (My friend Elizabeth sent me this "Turbo Bling" shirt! So cute… thanks again, friend)
Hope everyone has a wonderful day!
xoxo,
Gina
Something to talk about: Fall is almost here!! What are you most excited about?? I can't wait for Pumpkin Spice lattes, sweaters and boots 🙂