Hey hey hey 😀 Hope you're having a wonderful night! Thanks so much for the awesome feedback on the vegan mug cake– please let me know how ya'll like it! 🙂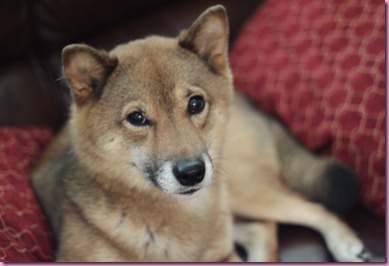 After my chocolaty mug cake foodgasm, I decided I needed some veggies in my life, so I munched some spiralized zucchini with marinara, chickpeas and kalamata olives.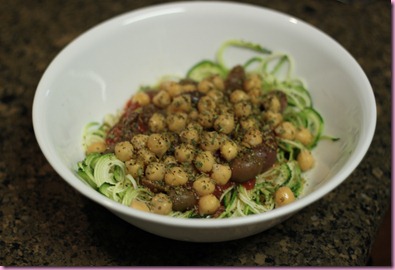 I went to TJ Maxx to buy some things I don't really need kill some time, and then went to work for a cardio sesh (Revolving Apparatus of Death) and tonight's training appointments.
Dinner: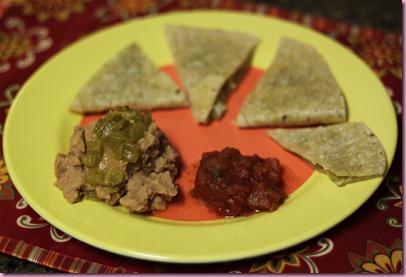 Quesadilla with:
-Brown rice tortilla, goat gouda and green chilies
-Frijoles with more green chilies
-HOT Herdez salsa (my salsa loverrrr)
Cheesy + carbs…. so right 😀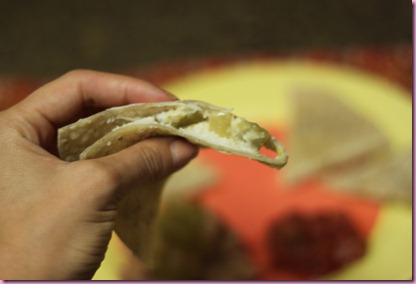 Dessert was a Sun Warrior smoothie (crazy awesome promo comin' atcha on Wednesday!) 😀
I'm off to make the Pilot something to eat since he just got back to the casa and then calling it a night!
See ya in the morning- I think I'll post another workout tomorrow so please let me know if you'd like to see a solo spin, bootcamp style, treadmill, or muscle group specific workout <3
See you soon!
xoxo,
Gina
Something to read:
–10 'vices' That are Good For You
–No More Gym? Don't Worry, Your Muscles Remember