His and Hers Huevos Rancheros
Hi lovely friends 😀 Good morning! Hope your day is going well so far.
After a loooooong day of traveling, we made it into Tucson last night, with the fam waiting for us.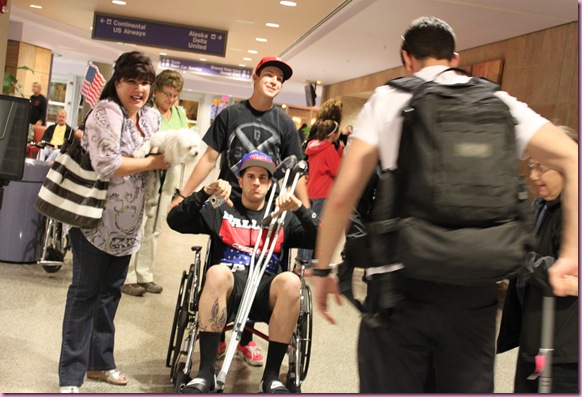 (my bro tore his medial meniscus! poor buddy)
I bet you can guess who was happiest to see the Pilot…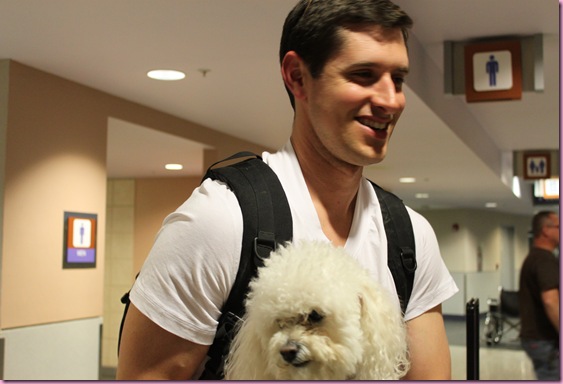 Bella went INSANE. Her tail was shaking her entire body!
Everyone came over to our temp townhouse, where my madre and nana had tons of food and goodies waiting: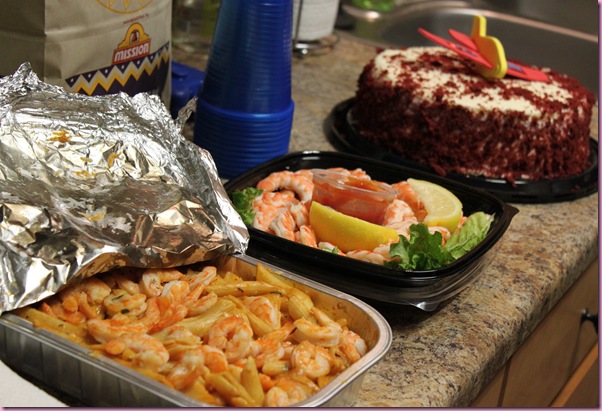 (lots of shrimp- they know us well)
+ fresh flowers <3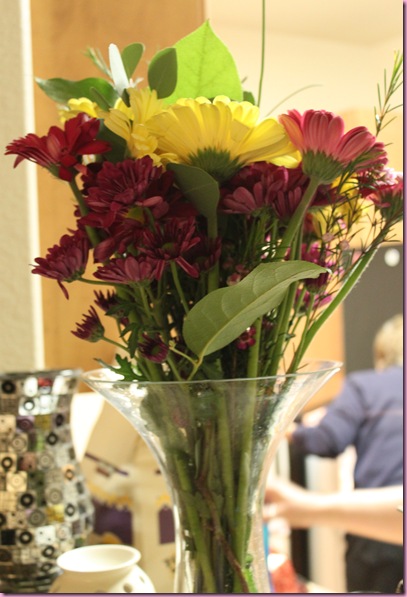 It was pretty much the best thing we could have come home to.
I can't even say how lovely it felt to sleep in a REAL bed after a week of different hotels, and to make a real, homemade breakfast this morning.
His and Hers Huevos Rancheros

All ya need:

-Sea salt, pepper, garlic, cumin, cayenne

-1/2 large onion, diced

-can of each of the following: diced tomatoes, black beans and green chiles; all drained extremely well

1. With a little organic butter, in a small saucepan, cook the onion and green chiles  on medium heat. Season well with sea salt, pepper, 1/8-1/4 t cayenne, 1/4 t garlic powder, 1/2 t cumin, and add in the black beans and *most* of the tomatoes.

2. Continue to cook on medium heat while you prepare the eggs.

3. Place some of the bean creation onto a plate and plop said eggs on top.

The Pilot enjoyed his with 2 eggs over easy, and two tortillas:

(I'm sure he would have loved cheese, too, but we haven't been to the store yet)

I enjoyed my bfast with 1 egg, brown rice toast, green tea and a simple salad with dressing and ground flax

Such a hearty, flavorful bfast and it took about 15 minutes to put together!

Feel free to get creative with this one, too- crumbled tortilla chips, avocado or guacamole, fresh cilantro, bell pepper, and cheese would all be lovely on top of the bean mixture.

Let me know if ya try it 😀
We're off to walk Bella and look at a few houses before it's time for me to get to work.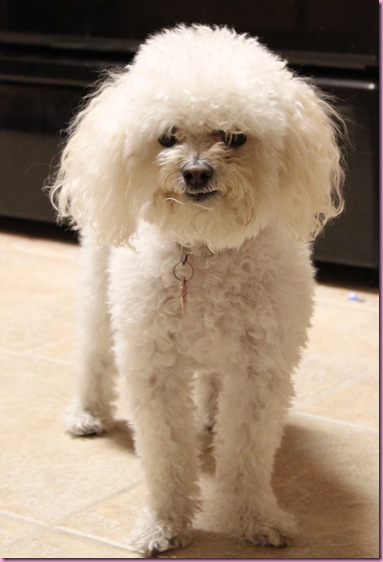 (Sassy Pants. She needs a haircut, but I'm fighting it- we love when she's all fluffy!)
Have a fantastic day and I'll see ya later this afternoon!
xoxo
Gina
Last call: Luon for a Cause is TOMORROW! Please send me an email if you'd like to donate any new or gently-loved lululemon merch for the auction.
Something to think:
Life without a purpose is a languid, drifting thing; every day we ought to review our purpose, saying to ourselves, 'This day let me make a sound beginning
       -Thomas Kempis