Holler from the Hotlanta airport 🙂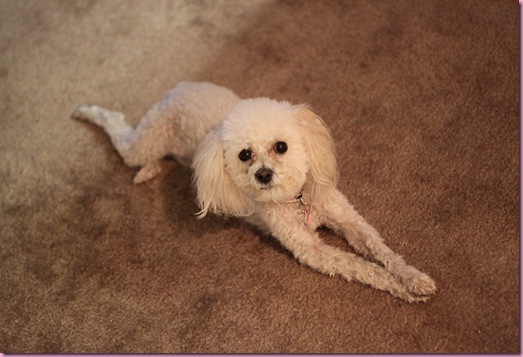 We're heading back to Tucson! So excited to see the fam… and kiss Bella's furry face 😀
Thank you guys again SO much for being patient with my unique blogging schedule while I went to Valdosta to pick-up the Pilot and enjoy a glorious weekend with him! I still tried to keep it a party up in herre and enlisted the help of some very good bloggy friends to write guest posts while I did that thang. It was so much fun to have them over here for a visit and I hope ya found some new reads for your Google reader 🙂
Tomorrow I'll be back on my twice-a-day blogging shenanigans, but while I flap my arms in the sky back to Tucson (really, snooze on the Pilot's shoulder), here is one final guest post from my friend Heather.
Enjoy and I'll see ya in the morning!
xoxo
Gina
________________________________________________________________________________
Hello Fitnessista Readers,
My name is Heather from HangryPants.com. I am really excited to be able to post for Gina, but also a little intimidated. If Gina is lady Gaga of fitness bloggers, I am in the glee club before glee club was cool. I like to run and I love love love yoga, but I absolutely do not enjoy strength training. I know it's good for my bones, but I've never really been able to find something I can do consistently in this area.  I'm always amazed by Gina's ability to get it all in and make it look good too!
If you read my blog you might know that I am currently doing a 40 Days to Personal Revolution through my yoga studio. Each week of the program has a theme and incorporates meditation, diet and physical yoga practice. Part of the program requires that I do 4 studio practices and 2 home practices each week. That's a lot of hot power yoga! So, when a new class popped up on the schedule called Xen Strength I was intrigued. It was was described as "combin[ing] a creative yoga flow with light weights to provide a transformational workout designed to sculpt, lengthen,and challenge every major muscle group."
This seemed like the perfect thing to get me over my strength training hatred. I was motivated by the need to get more classes in during the week and my upcoming strapless wedding dress.  Yes, I was definitely interested … but there was just something that held me back.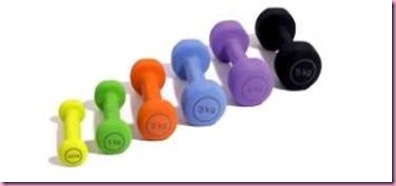 In order to go to this class, to a class where yoga would be invaded by weights, I really needed to get over my notion that this yoga was not yoga. The 40 Days to Personal Revolution program helped me do that. For the first time I really see yoga in everything I did throughout my day instead of just that time that I was sweating on my mat in class. Every experience is a chance to practice yoga.  And like that, I realized I don't need to ohm on my mat to be doing yoga.
With my yoga snobbery put aside I went to the class for the first time last night and it was awesome! I wish I could think of something I didn't like about the class so I could have a more balanced opinion, but I can't!  Maybe I will complain tomorrow when I wake up sore all over!
Here's everything I loved and why I'll go back:
The Teacher: I've had this teacher before and I felt safe combining yoga and weights with her. She is always very concerned with alignment and took the time to show us proper form.  Now maybe this is just my bad gym experiences because I've never paid the money to have a personal trainer, but I've never met a gym employee willing to show me proper alignment when I'm trying to lift weights at the gym. I always feel very taken care of at yoga, especially with a teacher who is such a stickler about safety. 
The Distractions: Because you are doing yoga poses you have many things to focus on besides the burning in your arms. For example, if you are doing bicep curls in eagle pose you can think about the burning in your legs instead. It sounds odd, but with so much going on, it's hard to focus on how much any one thing hurts. 
The Breathing: One reason I dislike strength training is because I am never sure when to inhale and exhale and group fitness classes it is rarely explained to me. In this class, because the teacher is a yoga teacher, she is trained to remind us when to breathe in and out. In this way, the weight lifting  part just flowed with the breath. 
The All Over Workout: We did abs, arms, legs and some heart pumping exercises in this 60 minute class. I was beat, but in a good way. 
No Mirrors: I've read that mirrors are good for weight training because you get to see whether you are doing things right, but that never helps me. I just stare at my beautiful face. Kidding! But I did like not having the mirrors as a distraction because it allowed me to focus internally. 
Class Length: I love my yoga, but sometimes I don't want to devote 2 hours of my day to getting to class, taking class, coming out of the fog that is hot yoga and getting home. Sixty minutes was perfect! 
Shavasana: Yes, you still get to end by laying down on your back! 
Have you ever tried yoga with weights?
If you have a class like this in your area and you trust the teacher, I would definitely give it a try!