Hiiiii friends. How's the day been? Hope you're having a happy Monday. I taught a fun and sweaty BODYPUMP this am, we went to Liv's yoga class, ran a couple of errands, and are chilling here during naptime before I head off for spin.
Thank you again to those of you who participated in the Favorite Things giveaways! Here are the week 2 winners:
"HIIT IT" + holiday goodies: Cassie V. + Christina
Juil flats: Leah O., Natalie
Swooper: Brooke
Tiny Devotions:
White Plum giveaway ends this week, so you still have time to enter!
(All winners have been emailed. Stay tuned for a HUGE giveaway coming up here for the book launch!)
This past weekend, we spent a lot of time in La Jolla. It's funny because La Jolla was a comfort spot for me when we first moved here. Since we vacationed there often, I frequently found myself walking around La Jolla and checking out the seals with Liv because it's what I knew. It's been fun to take her back to a place that she's been when she was a tiny baby, and also when I was pregnant with her!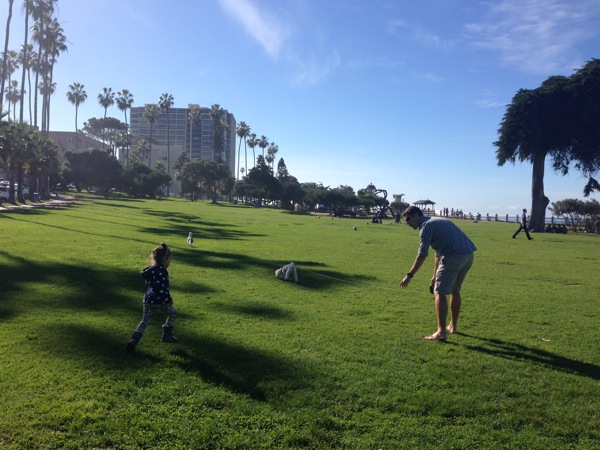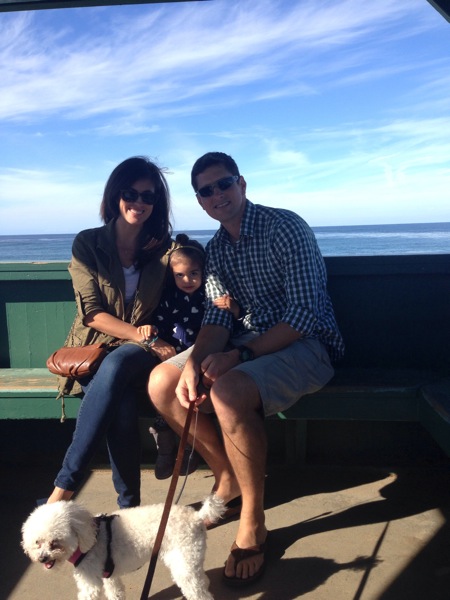 Since we've been here for a while, I find that we go up to La Jolla less and less. It's not because we don't love it -it's one of our favorite spots!- but because we've learned of so many new areas of San Diego that we'd had yet to explore.
We had an awesome date night at Whisknladle: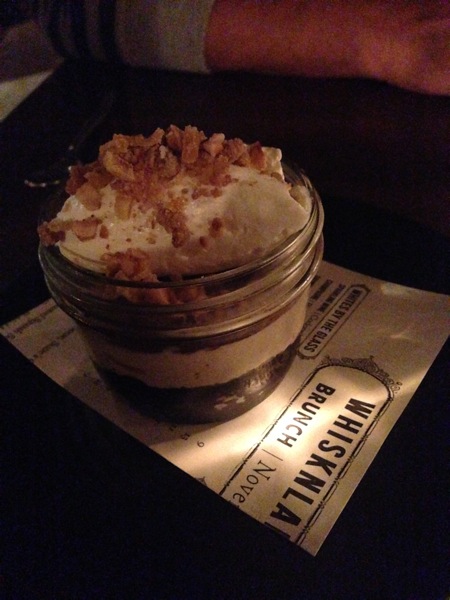 (That would be the devil's food cake dessert, layered in a Mason jar with caramel, Frangelico, and chocolate ganache. It was boozy and delightful.)
With noodle by the tree: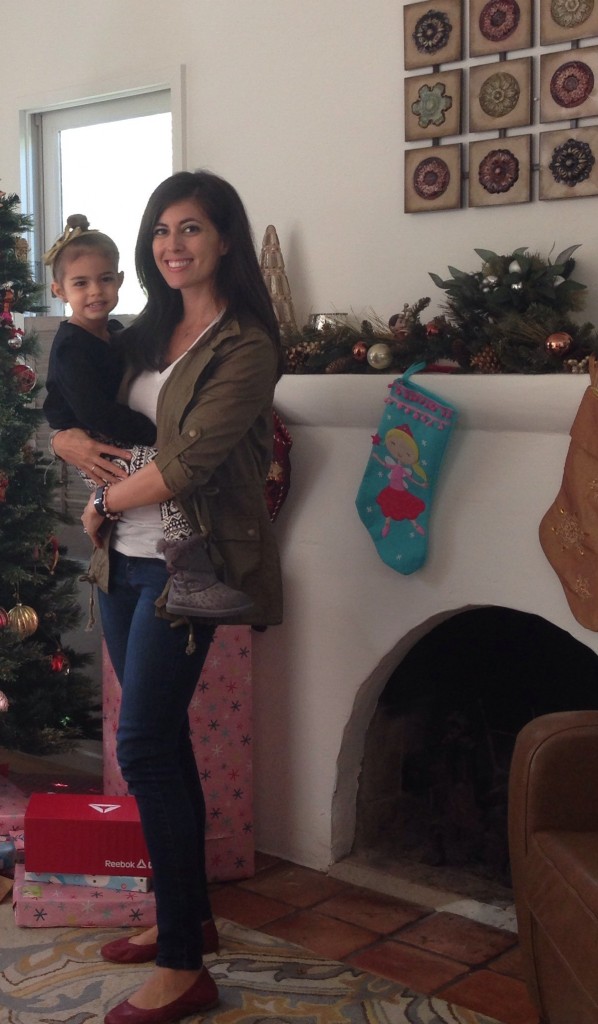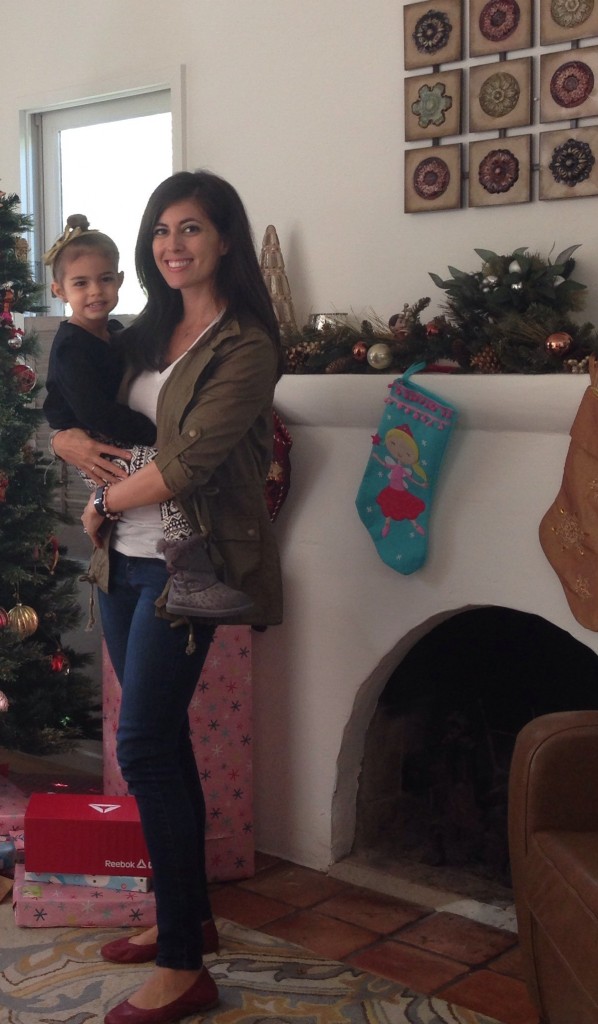 Sunday morning, we packed up the whole family, including dogs, for a little outing. First, it was a critical life first experience for Liv: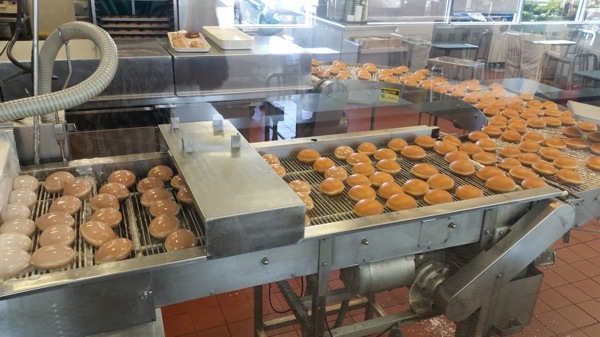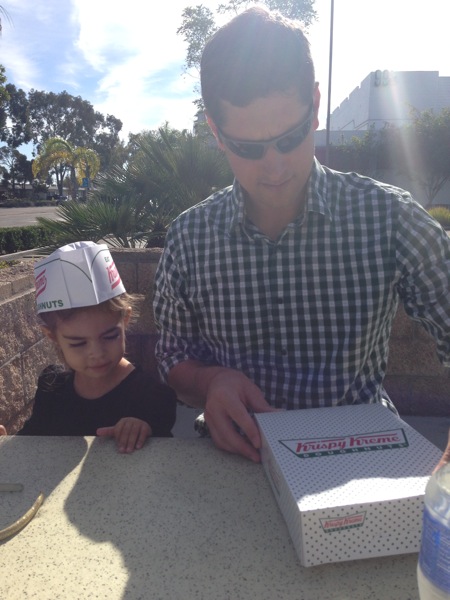 and then walked around the park in La Jolla with the dogs. We figured they could use a little adventure (even though miss Caro had quite the adventure a couple of weeks ago…)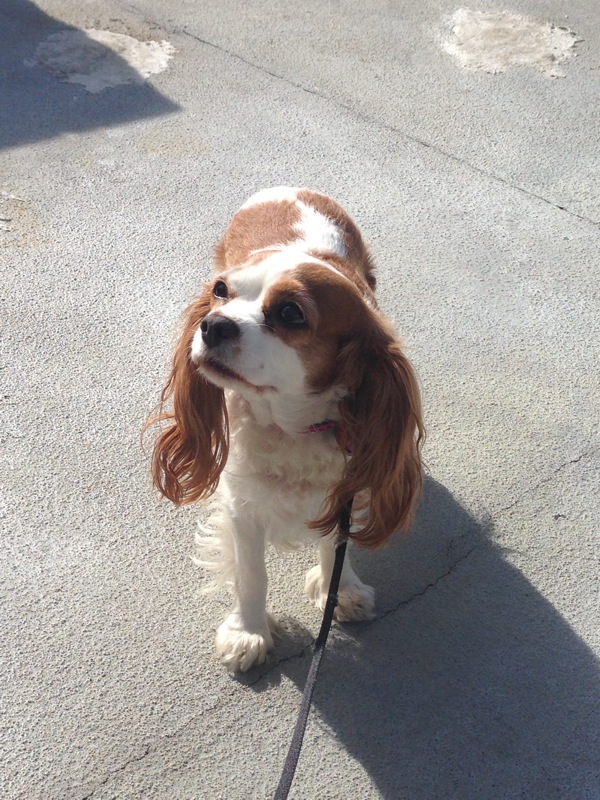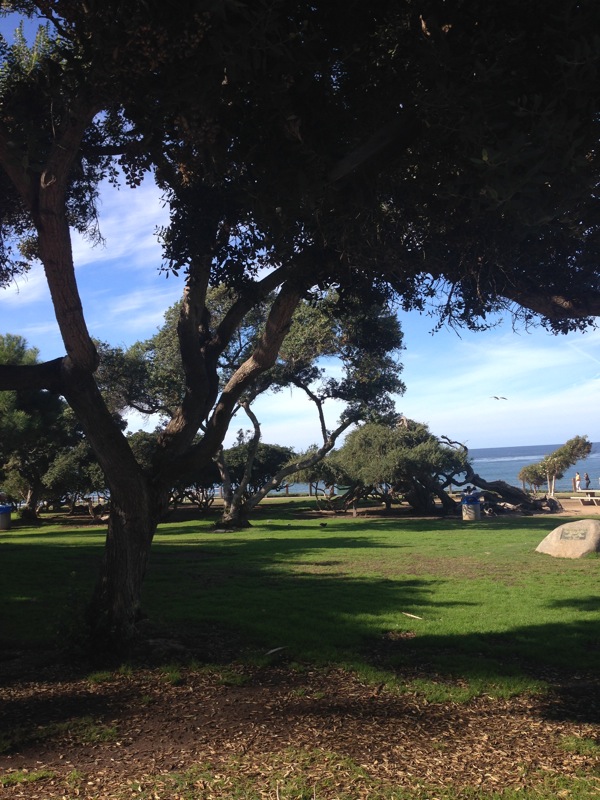 For lunch, we ate at Cody's, which is an incredible restaurant close to the cove. They have a fresh and seasonal menu, local options, and fantastic house cocktails. Their ceviche is glooooorious.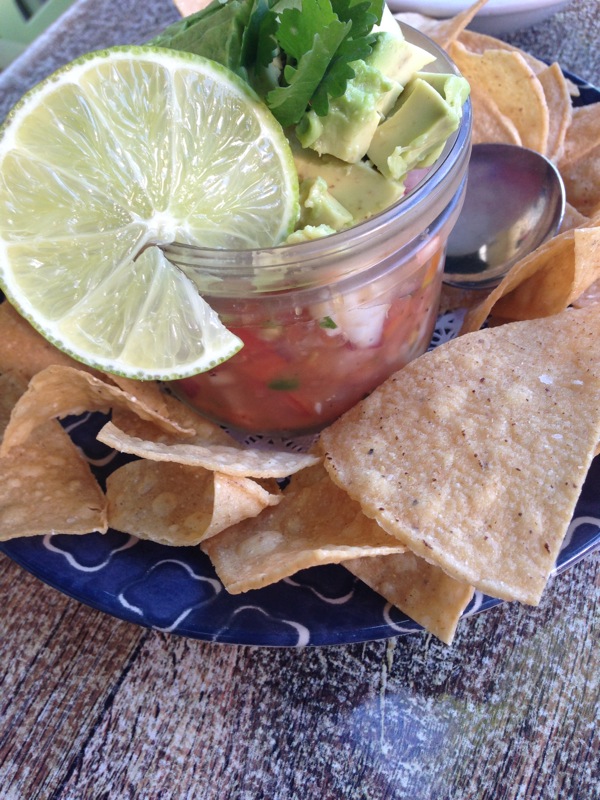 They're also very dog-friendly; we ordered some grilled chicken from the dog menu for Bell and Caro and it made their LIFE. We also realized that last week was Bella's 9th birthday!
May your night be as happy as Bella's face in a bowl of chicken.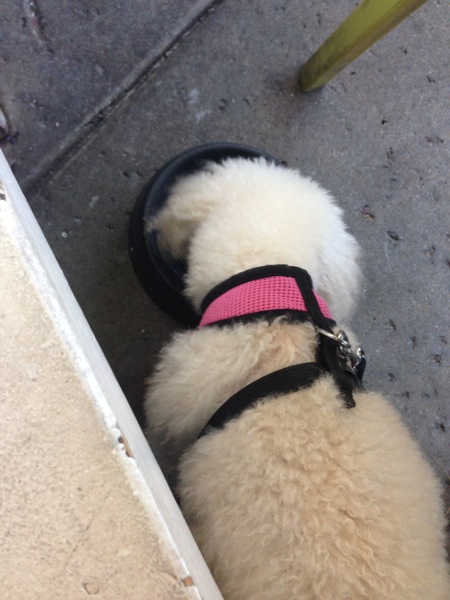 xoxo
Gina
Workout challenge for this week: add in some sprints after your strength or cardio workout. Just go for 10 minutes, alternating between 30 seconds HARD and 30 seconds fast. It's an efficient way to burn more calories, and also increase speed and power. Let me know if you do it! <3