Hi guys! It's FRIIIIIIIIIIIDAY 😀 What are you up to this weekend??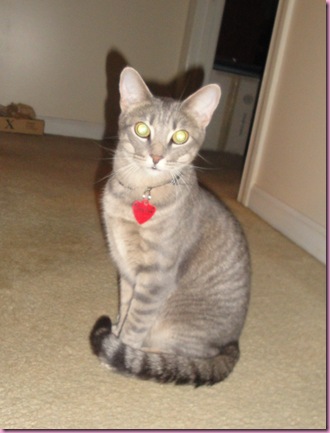 (This is Sophia, the in-laws' gato. I'm not really a cat person, but I like her)
Last night after my day of Zumba-ing, I was ferociously hungry. The pilot picked me up from the hotel and knew exactly where to take me….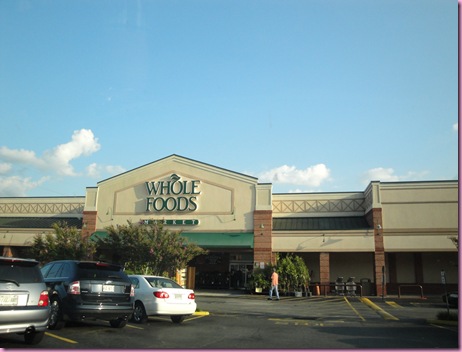 Cue the choir of angels 😀
"Ah, ah, ah, ahhhhhhhhhhh"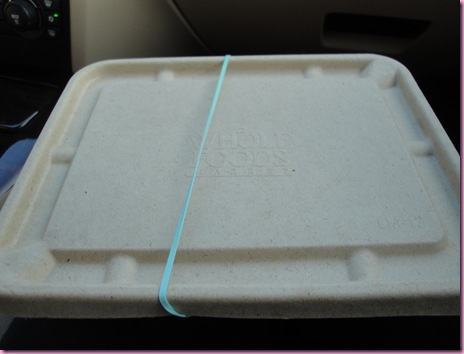 I loaded up on hot bar goodness: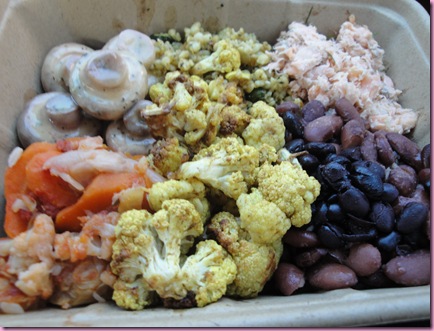 -Salmon salad
-marinated 'shrooms
-Curry cauliflower
-Ethiopian grain salad
-Ratatouille
-Quinoa
-Kidney and black beans
I attacked said hot bar feast with vigor.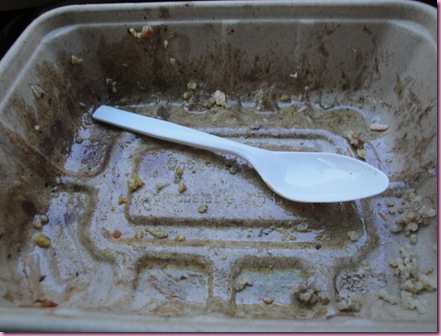 It was everything I could ever wish for.
Back at the in-laws, I showered my stinky face and sipped some vino while the pilot and his parentals ate dinner –they grilled burgers and veggies.
This morning, I grabbed an oatmeal cup on the way out the door: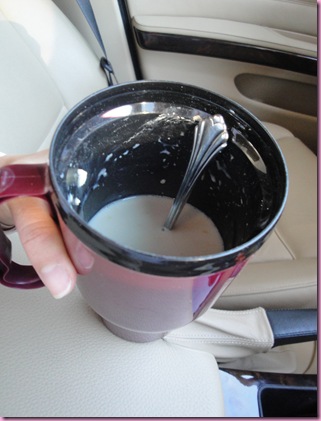 -Oats
-Almond milk
-Sun Warrior
And also packed my lunch so I'm not at the whims of hotel food again 🙂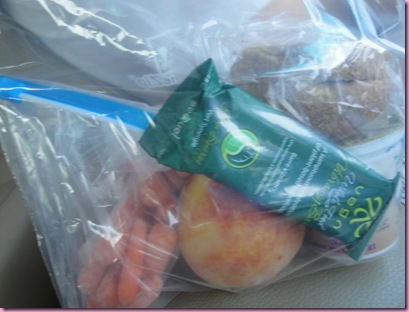 Off to shake my booty in a two-hour Zumba class! See ya this afternoon with fitness conference shenanigans and a re-cap of each class I'll be taking.
Have a lovely Friday!
xoxo,
Gina