I've always been a huge fan of hot curlers. They're super easy to use, inexpensive, and make you look like you spent a lot of time on your hair, when in reality, you totally didn't.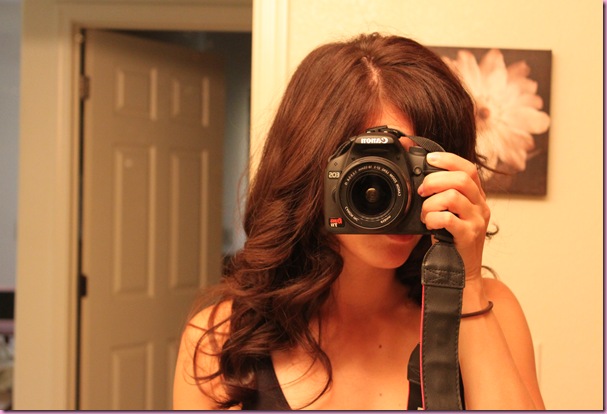 One thing I've noticed is that all hot curlers are pretty similar, but what you want to look for is a set that will heat up quickly and contains a decent amount of large and medium curlers –they work well for most types of hair. Also make sure that the curlers are textured and have little spikes on them that you'll use to comb the hair as you put the roller in. The ones without texture don't hold quite as well.
Here are the hot curlers I've been using: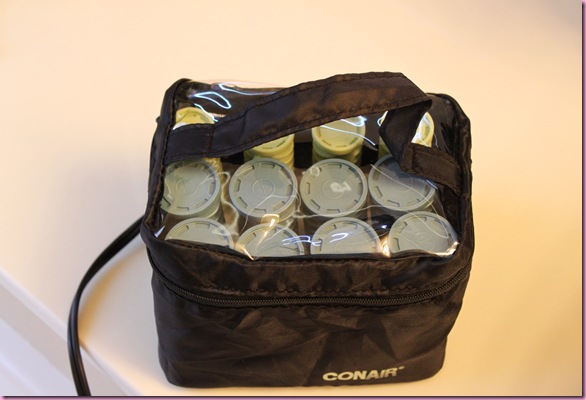 The Conair Travel Set from Amazon– only $20.
I'm not a stylist or anything like that, but my madre is, and she's shared a lot of her knowledge with me over the years. These are just some tips that have helped me, since I've been using these for so long. If you're new to hot curlers, please be careful, turn them off with your done, and please don't fry your hair off or anything like that and then be mad at me, mmm k?
Tips for Using Hot Curlers
-Always make sure the curlers aren't too hot. If you can comfortably hold them in your hand, they should be ok.
-Worried about heat damage? Don't use the curlers every day, make sure to let your hair air dry as much as possible, and if you'd like, try using a thermal protector spray before adding the curlers to your hair
-Make sure your hair is totally dry before curling
Tips for Fine Hair to Make the Curl Hold
-Use the curlers on freshly-washed hair and spray with a light coat of hairspray before and/or after curling as necessary
-You may need to leave the curlers in a little longer to make sure that the hair holds the curl. Play with it and see what time works best for you
-Medium-sized curlers will probably work best, as the large ones may not hold as well
Tips for Thick, Dry Hair (like mine) That Holds Curls Well
-You can use the curlers on freshly-washed hair, or hair that was washed yesterday. If it's freshly washed, you won't need to leave the curlers in as long (maybe 3-5 minutes, as opposed to 10 minutes or so)
-If your hair gets too curly, curl at night and try sleeping on it, or if you're about to leave, put your hair in a low ponytail and remove when you get where you're going
-Try using the large curlers, or a mix of large and medium
Here's a hot curler video that I put together the other night while I was getting ready for the squadron party,
Hot Curler Tutorial
It's goofy, but I hope it will help those of you who have been curious about hot curlers, because they really are easy to use.
Have a great night <3
Gina