Reader's Request: Healthy Halloween!
Halloween is a great time to reminisce about the excitement of being dressed up in costume (and mad because mom made me wear a sweater with my sparkly Little Mermaid outfit because it was cold), swapping details with neighborhood friends on where the "good" houses are, and filling bags to the brim with candy. Around Halloween, I usually like to enjoy some favorite childhood treats, since they're plentiful – they seem to be provided everywhere I go (break room: candy, basket filled for trick-or-treaters: candy, car wash: candy), but it's also easy to overindulge when the servings are small, calorie-dense, and some of the ingredients are a little creepy. I'd much rather enjoy a homemade treat than one that came out of a package any day, and here are some my favorite tips for making this Halloween a little bit healthier with homemade versions of classic faves and fun ways to get in extra calorie-burner power.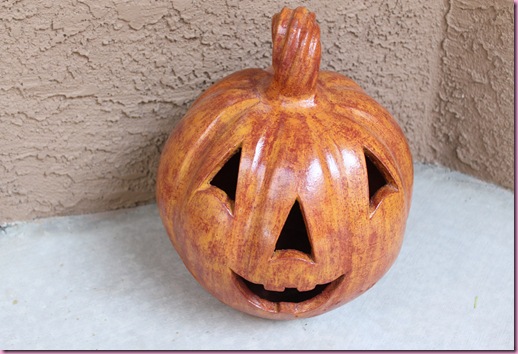 Homemade Halloween Treats
Some of the ingredients in typical Halloween candy can be a little sketchy. Make your own at home and you'll be in charge of what goes in there. Bonus: whatever's left in the mixing bowl 🙂
Brown rice crispy treats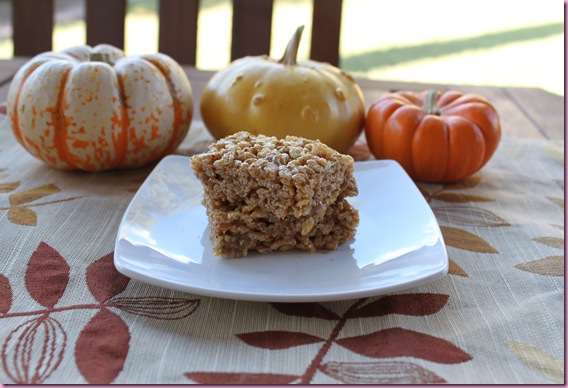 Rice crispy treats are a Halloween fave over here, so yesterday I whipped up a batch of Angela's Brown Rice Crispy Treats.
This is enough to make a heart swoon: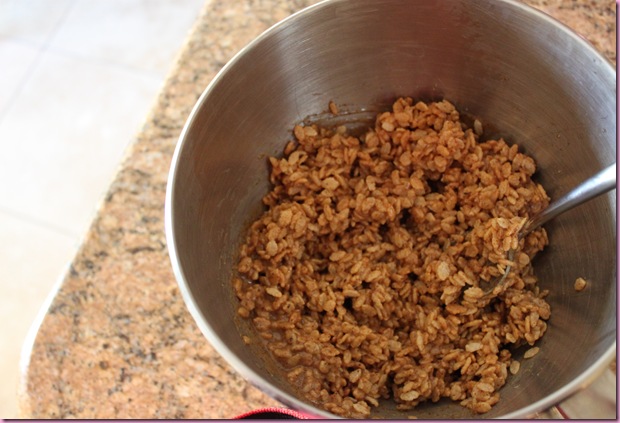 The texture is just right and they hold together extremely well. I enjoyed two, and froze the rest in packs of two for whenever I'd like a sweet treat.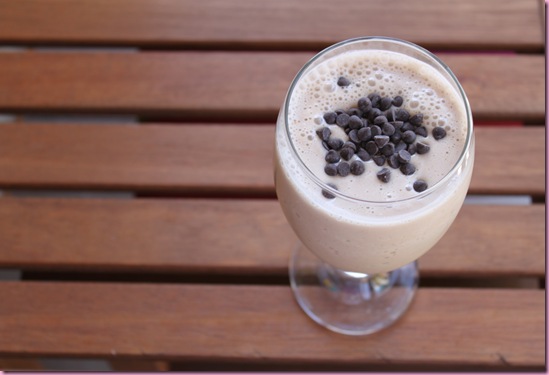 This tastes a lot like the real thing, plus you get some protein out of the deal 😉
Junior Mints and Peppermint Patties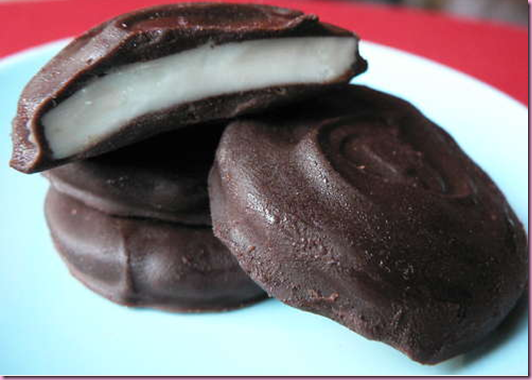 Source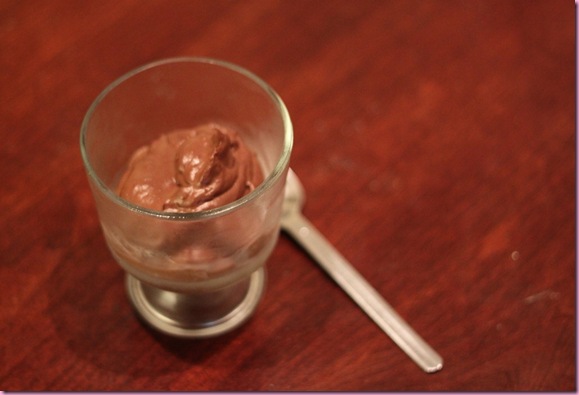 Dark, rich, creamy and an awesome dose of healthy fat.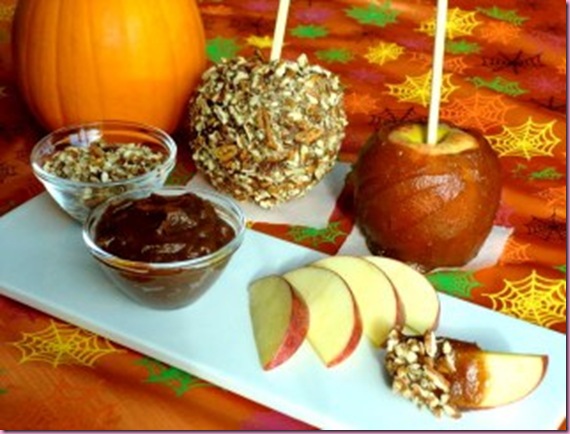 Source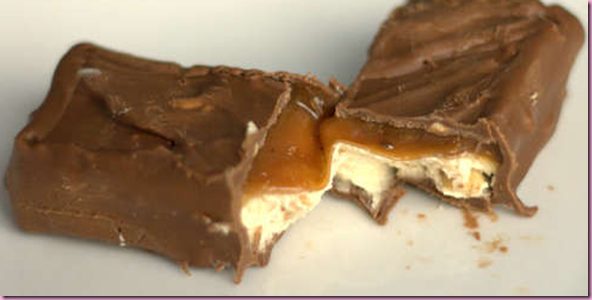 Source
Snickers are probably #1 on the freaky additives list, and this recipe uses all *real* ingredients.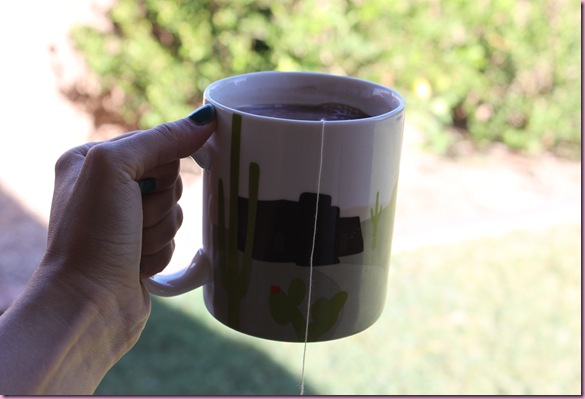 Faves you may already have on hand:
-Popcorn! Pop 1/8 C in a paper bag with the top folded over for about 2 minutes. [Listen for the popping to slow and you can count to 2 in between pops- then it's done] Spray with nonstick spray or olive oil and add chocolate chips and cinnamon for sweet, or nutritional yeast, sea salt, and chili powder for savory.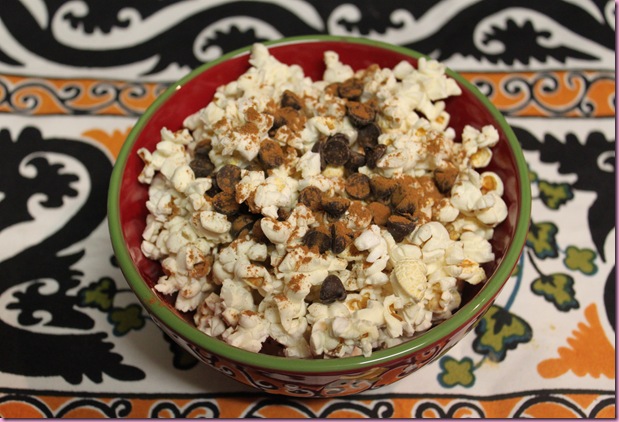 -Fresh fruit with pumpkin protein fluff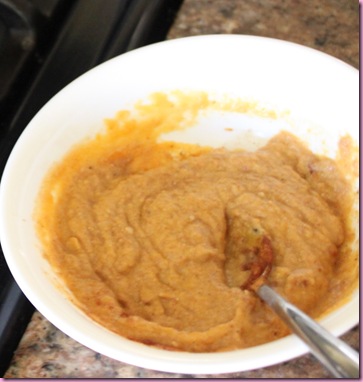 Bonus workout potential
-Take your little siblings out or go with friends that have kiddos to trick-or-treat. Fill up a mug with minty hot chocolate and enjoy the extra little bit of cardio and fresh air.
-Staying home to watch scary movies and pass out candy? Play a little workout game in between trick-or-treaters:
For every pop culture-related trick-or-treater –like little Snookie or Lady Gaga- do 15 burpees

For every trick-or-treater who is too old to be trick-or treating: 15 plie squats

For every comic book character: 30 second plank

For every pet you see in costume: 15 push-ups

For every Disney princess: 15 tricep dips
-Hitting the clubs? Remember to alternate between water and alcoholic beverages, and aim for clear liquor mixed with club soda or diet, as it has lower calories. Or, get an awesome glass or wine or cocktail and savor it slowly. No need to chug 🙂 Please be safe and have a DD in place, or take a cab home <3
Hope you enjoyed these little tips!
See ya later with a Family post <3
xoxo
Gina
What's your favorite Halloween candy? Anything fun planned for Halloween? We have a squadron party on Saturday, pumpkin carving party on Sunday and taking the little bros trick-or-treating on Monday.