How my workouts have changed with an infant
Sound like an oxymoron, huh?
Well it kind of is 😉
Working out with an infant is tough stuff, but it can happen, whether it's in short little blurbs during the day, accidental exercise (you're bending down a ton and carrying around a heavy little thing all day), late at night or early in the morning.
Initially, I rested for 4 weeks, just like the doc said. Quite a few friends of mine started running again as soon as they felt up to it, but even though I was blessed with a relatively simple birth –don't get me wrong, I still thought I was dying- I didn't feel recovered for quite a while. We'd take a walk around the block and I felt like I'd ran a half marathon, and I felt very weak and noodly for quite some time.
It was hard for me to take so much time to recover –and I could have used the endorphins- but I'm really glad I took it easy, even when I was cleared to workout again.
After about 9 weeks, I felt pretty good and the reality hit that I'd be teaching again very, very soon, so I stepped up my game a little bit so I'd be able to walk after my first week back at work. It ended up being a smart move- I taught quite a few classes last week. And it.was.awesome.
Towards the end of my pregnancy, I started to feel pretty worthless at work. It's silly because I was very pregnant, but I kind of felt like I didn't deserve to be there. The guests pay a lot of money to stay at the resort, so I tried extremely hard to give them an amazing class while holding back my own personal activity.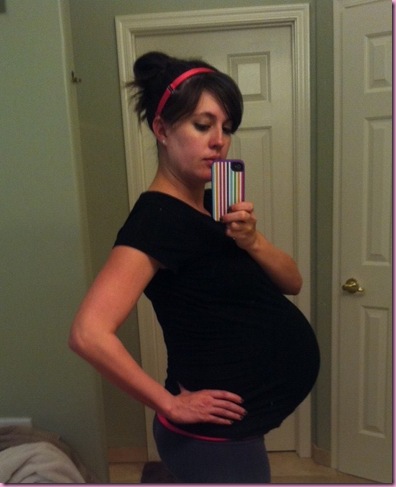 It was challenging, especially towards the end when the last thing I wanted to be doing was working.. I wanted to meet my baby. When I went back to teach, it was nice to be able to push all of my classes instead of worrying about Livi in my belly, feeling exhausted and constantly modifying.
I'm very fortunate to get in a lot of activity at work, so on those days I don't do my own workout. When I'm home, if I'm feeling up to it, here's what I'll do:

-Workout at night. Some nights I'm too tired, so I'll just stay home and chill, but when I'm feeling good, I'll go hit up the gym at work to lift weights or get in some cardio. It's always amazing to hop on the elliptical and read a magazine to clear my mind after a long day, or lift weights.

-Workout DVD. I haven't tried to do a workout DVD during naptime yet, because Livi's naps could be 20 minutes or an hour, but if Tom is flying nights, I'll do TurboFire or practice Zumba for a little while after I put Livi to bed.

-Go for a walk during the day with Livi and Bell, or meet up with friends. It's a great way to move and Bell is always grateful for the fresh air.

-Mini workout moves throughout the day. It's easy to forget how many times you're bending down (core), squatting (legs and biscuits), and lifting (biceps) when you have a little one. There are many ways to get in sneaky exercise –like the times I bounce Livi to sleep on the stability ball- and it's not really necessary to hit up the gym if you don't have time or access.
Bonus: breastfeeding burns extra calories, and when you're up and about chasing after a little one, that's a workout in itself.
Through the experience of being pregnant and having a baby, I learned a couple of things about myself and my relationship with fitness:
-I used to be a major time-waster. I would dilly-dally around the gym, planning new workouts, playing on different equipment, etc. Now I walk in with a plan and am in and out in less than an hour.
-It's important for me to do things that make me feel like… me. It's easy to feel like a sleep-deprived milk maid in the beginning, and by being able to sweat again, it helped me feel like I got part of my identity back.
-I can live without it. After having fitness as such a huge part of my life, I wasn't sure about how hard it would be to give it up for so long and start again from scratch. I found out that while it's something I really enjoy, it's not everything. My family is, and I'd happily give it up again if I needed to.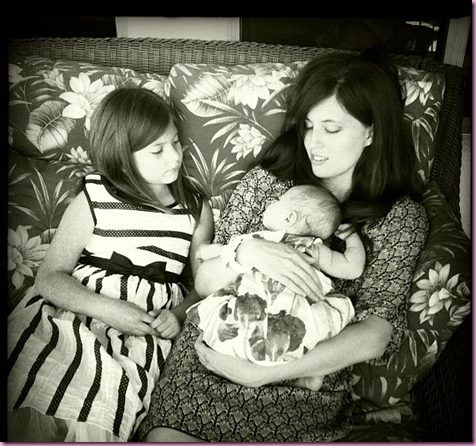 How my workouts have changed: