Totally called it.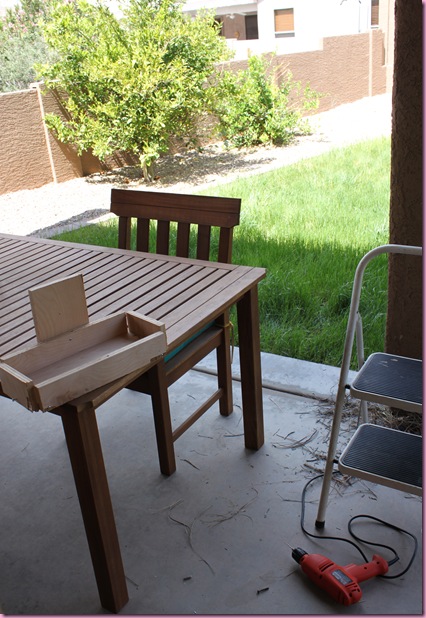 The Pilot woke up, saw that the birds were still failing miserably at their nest attempts, so he built them a nest platform.
Cribs, bird-style: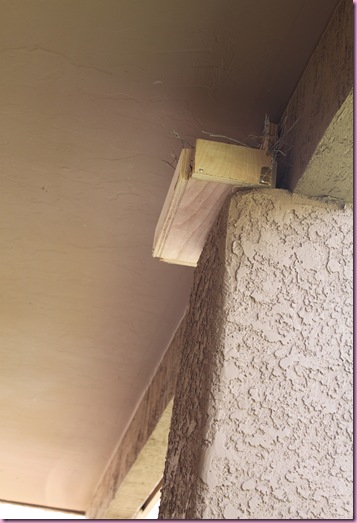 He did a good deed, and I think it's for our benefit, too… I would be traumatized if the baby birds fell out and crashed onto the porch.
While he was outside building, Livi and I were inside making a baby meal to take over to a friend's house.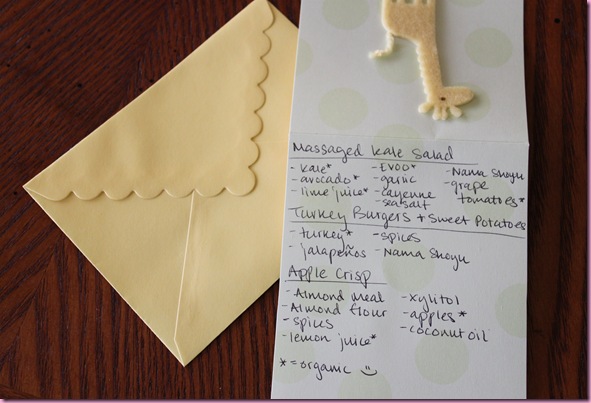 (wrote all of the ingredients out with my chicken scratch)
They're Paleo, and while I was kind of nervous to make something they might like, it was easy to find Paleo-friendly recipes in my usual rotation. (Random: whenever I think of the word "Paleo," I say it in my head like "Rufio" from the movie Hook. "Paleo! Paleo! Paleooooooooooo!")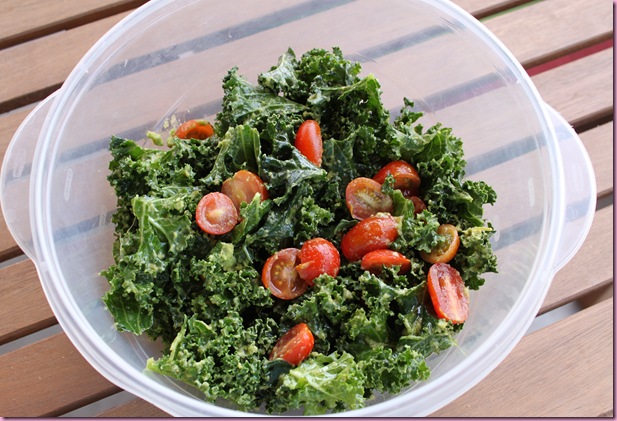 Turkey burgers with baked sweet potatoes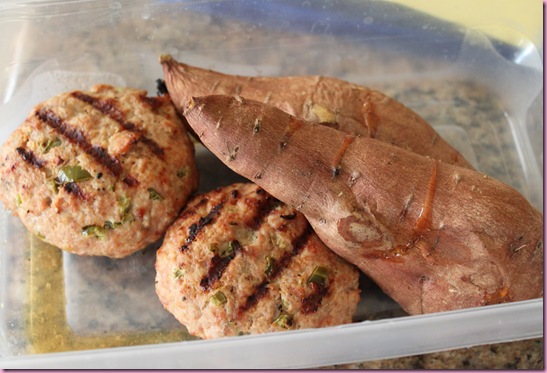 The burgers were grilled by the Pilot, featuring one of my all-time favorite ingredients: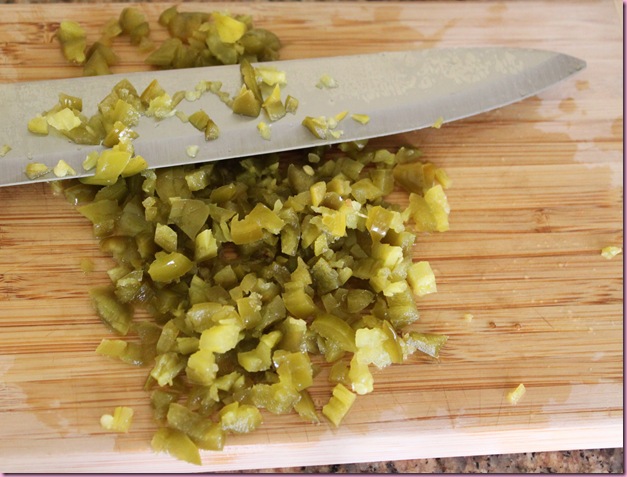 plus an apple crisp.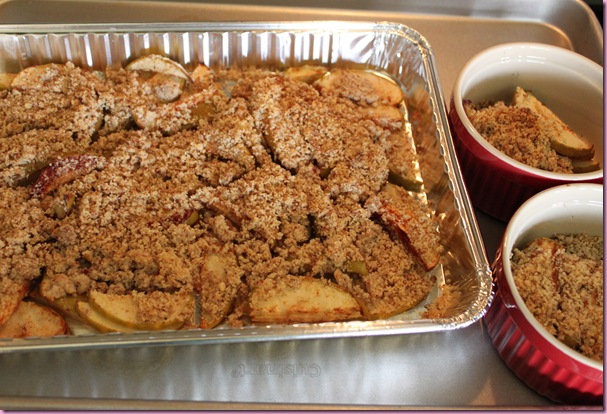 We made extra extra of everything so that dinner would be ready for the Pilot to take with him to work –he flew late- and I enjoyed a Pilot-grilled feast even when he wasn't home 🙂
The apple crisps turned out really well, and it was my first time baking with xylitol.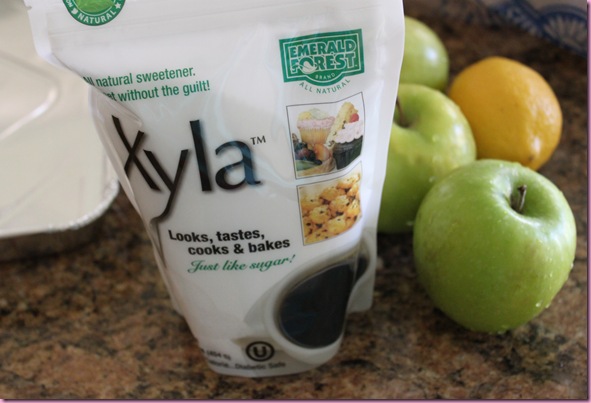 The size of the crystals in the bag was alarming, but it baked nicely and had a mild, sweet flavor. I love my xylitol gum (Spry!) but make sure to keep everything xlyitol in extra ziploc bags so a certain food thief can't get into it… it's extremely dangerous for dogs to consume.
__________________________________________________________________________________
Today I thought it would be fun to talk about motivation and ways to fill the silence during group fitness classes.
#1: Wear loud clothing.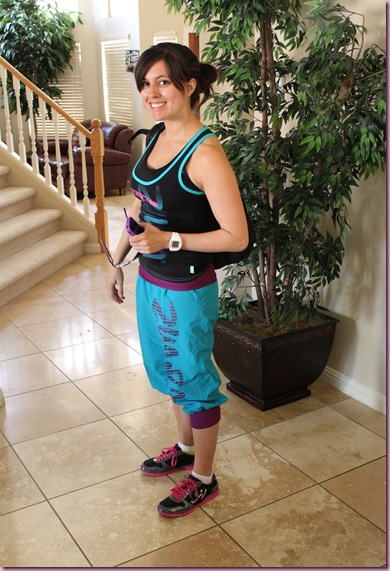 (I walked down the stairs and the Pilot said "Now that's just ridiculous." haha)
I think we've all been there: you're in a class and the energy is crazy, everyone is into it and excited and then… womp womp. It disappears into oblivion.
As an instructor, it SUCKS when this happens. You can feel it happening, and it's really hard to bring it back up. Sometimes it's the instructor, the music, technical difficulties, size/energy of the class- many factors can cause energy drainage.
Here are some of the ways I keep energy up and the class flowing:

1) Motivate. Remind them that they're doing a great job and that before they know it, they'll be eating lunch or in the car driving home. The class is temporary, the results are not.

2) Make up for what's lacking. Not many students? Make it a point to learn their names during class so you can personalize what you're saying. "Great form, Sarah! Keep it up" "John, I know you can pedal faster than that," etc.

3) Appropriate volume. Sometimes yelling is necessary –in Zumba, yelling is a lot of fun- but there are times when silence is golden, like at the end of a very heavy climb in spin, let the loud music do the talking.

4) Focus on form and educate. Whenever I feel like I don't have anything to say, I give form cues. "Make sure your shoulders are back and down away from your ears, abs are tight, focus on your breathing and exhale as you come up" … It's a great way to motivate and also help participants practice body awareness. Educating is a great idea, too, by making sure everyone knows what muscle their working and the benefits of what they're doing.
As far as bringing the energy back up as a participant, I love to yell or clap it out in certain classes, focus on bringing my own positive energy and just having fun with it, or very rarely, leaving. Sometimes it's worth it to ditch out of a class if you think you'll enjoy your own workout or another class more.
Have you ever experienced an energy slump during a fitness class? What happened? Have you ever left a class before it was over? I'll never forget when "Hey There, Delilah" started playing in spin class. Those two should never be in the same sentence together.
I always love when instructors are extra motivational at the end of a workout, when the going gets tough and it's easy to slack to the finish line. Chalene is a rock star at this.. she makes me finish the DVDs almost every time, even when I know what she's going to say next 😉
Hope you have a happy Tuesday!
See ya later 🙂
xoxo
Gina
Head's up: My new favorite smoothie cups are on promo at OpenSky, if you'd like to check them out 🙂