Hey guys! How are ya?? Hope your day has been lovely so far <3
Last night, we went to a cocktail reception and got to watch a parade through the pool area.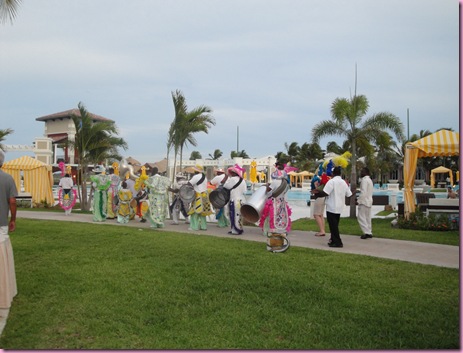 They even let us wear some of their festive garb 🙂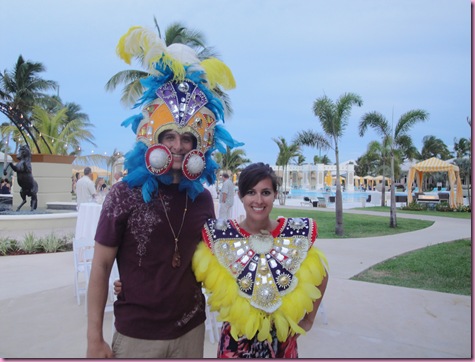 The pilot and I grabbed a drink and laid in the cabana while waiting for T-bone and Jeni to meet us for dinner.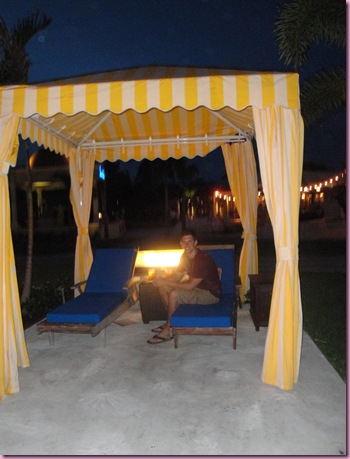 We went to the usual spot with the Mediterranean buffet, my favorite bread and sundried tomato pesto.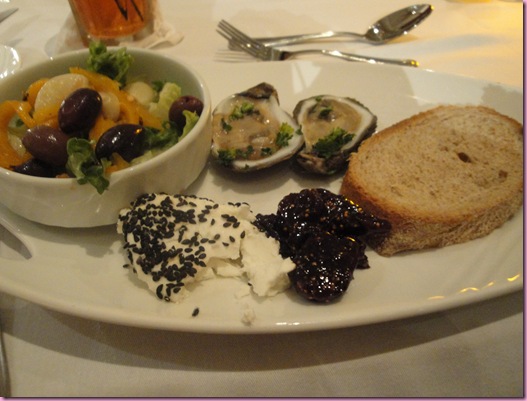 THEY HAD GOAT CHEESE. This whole time!!! I don't prefer to randomly taste cheeses hoping for goat, but Jeni got a piece and said "I can't believe they had goat cheese and you didn't know about it." So I stocked up 😀
Also got the scallops and veg: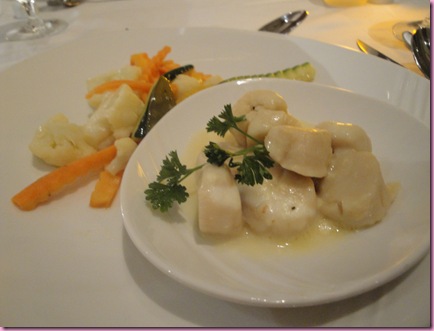 And shared this massive dessert plate with the pilot: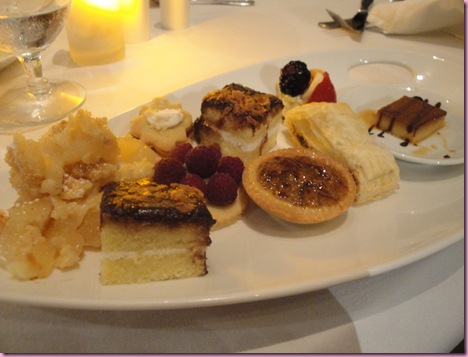 I had half the apple crumble, a piece of the cake, half of each cookie and half of the phyllo creation. SO GOOD.
We went down to the pub to hang out and called it a night 😀 It was so fun to chill with some familiar faces.
This morning, we got up to do Month 2 Day 2 of Insanity. The pilot was a CHAMP and did the hour plyo workout with me! We cursed at Shaun T. and sweated like monkeys together 😉 I felt maxed out and fatigued the entire time (and my booty is SORE from yesterday!), but it goes to show ya that sometimes when you think you're spent, you have more to give.
When it was over, I chugged this chocolate almond milk: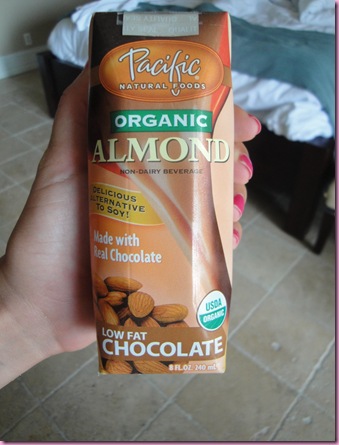 and asked the pilot to take me to bfast.
His response: "I need a moment."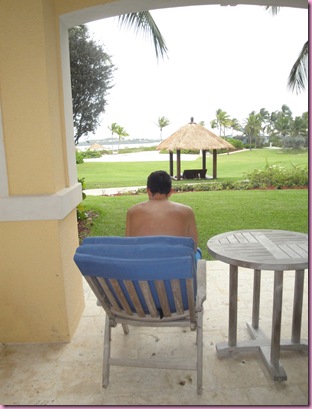 Hahah. He said he felt like Shaun T. beat him in a race.
We're off to bfast and then to the beach with Jeni and T-bone for a couple of hours before we leave to the airport. See ya from Miami with a full review of where we stayed for our week in paradise 😀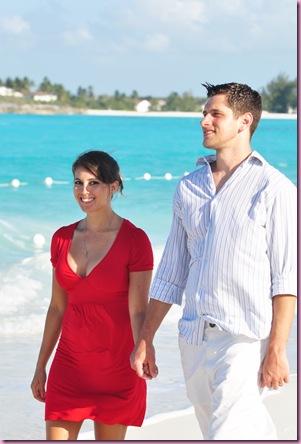 Things I'm looking forward to when we get back:
-Training clients again
-Teaching Zumba
-Seeing the puppers!!!
-Crackalackin on the creative and motivational spark that came back while I was here (more on that to come)
-Summer Shape Up 2010!
-Almond butter, perfect protein pancakes, bfast cookies, chocolate cherry bombs
-Our casa
See ya in Miami!
xoxo,
G