Heyyyyy 😀 How's your day going? Hope you've had a happy Monday. Thank you so much for your kind words on the professional photos– I was glad we did it, as we rarely get pro photos taken. Also, I'm so happy ya'll like Sara's guest post– she's an inspiration, fo sho 🙂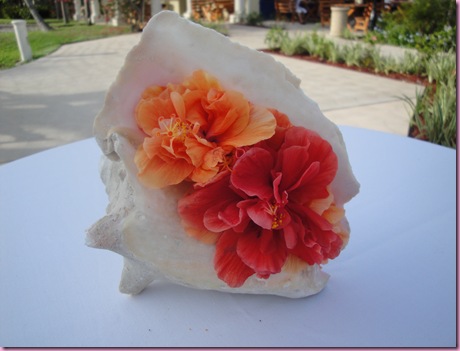 Last night was a typical rowdy, fun, glorious Island night.
We saw a local theatre group perform here at the resort: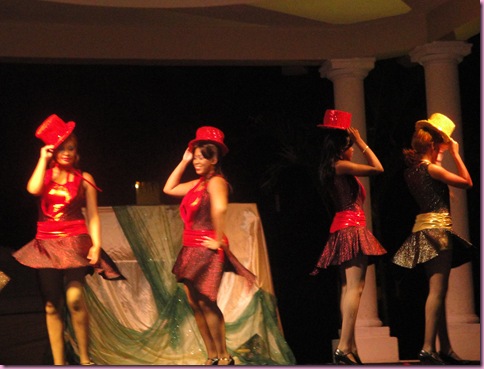 and then met up with some friends at the pub.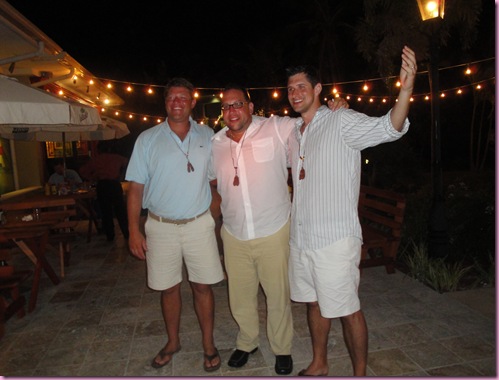 There are about 6 couples that we've hung out with since we arrived, and they've all been a blasty to chill with.
We've also made friends with some of the servers, especially the ones who will booty-shake with us 😉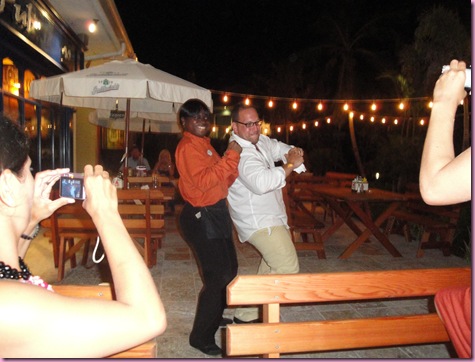 Love it.
Needless to say, after a late night, it was a little rough to get motivated for month 2 of Insanity.. but I did it!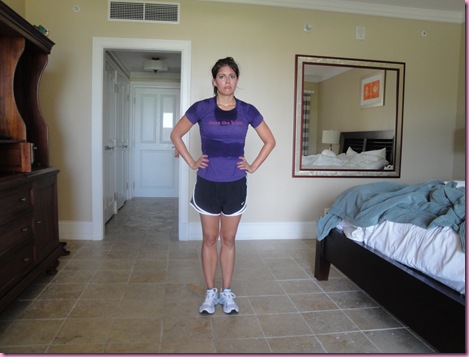 Um, yeah.
Month 2 is NOT for suckas. This is serious biznazz.
Action shots, courtesy of the pilot, who ate his breakfast and watched me sweat my face off and swear at Shaun T. I love Shaun T., but sometimes he's mean… like today.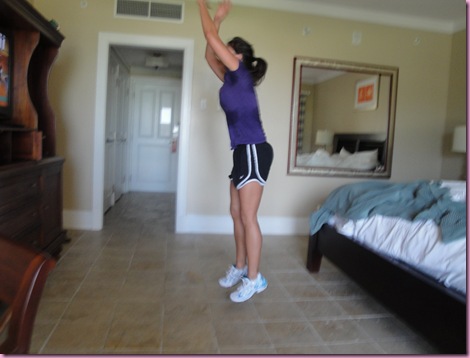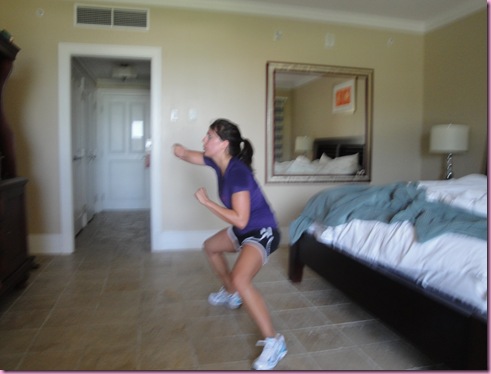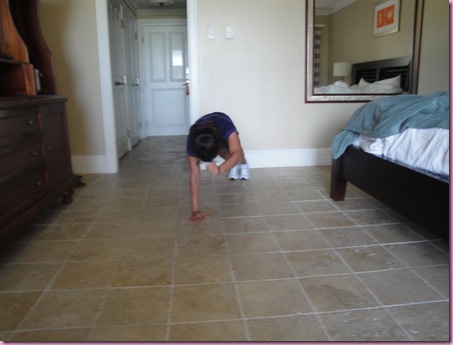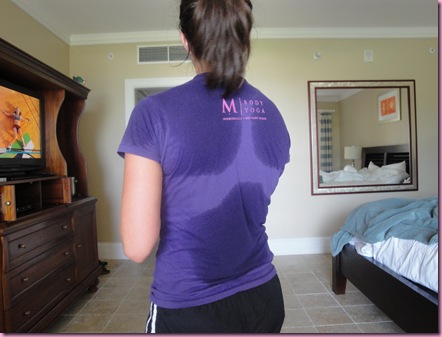 I couldn't chug this orange juice fast enough when it was all over.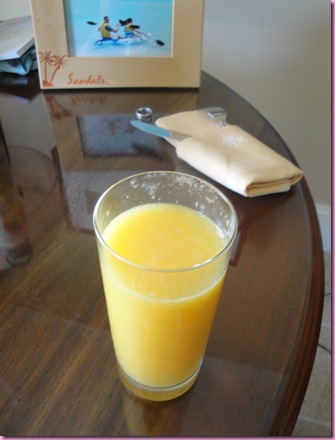 + oats (I ate about half, because I'm positive they made them with milk, but needed the carbs)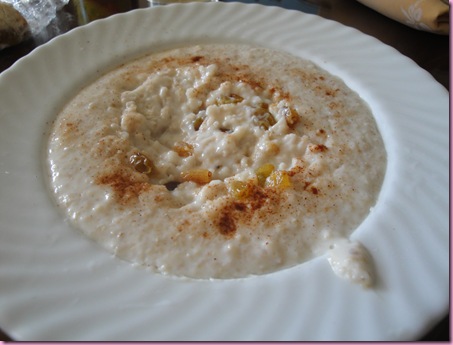 + smoked salmon and egg white omelet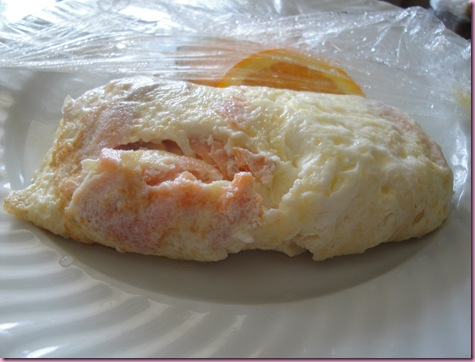 We spent a lot of the day out reading on the beach and in the cabana, ate lunch, and were presented with these lovely coconut drinks.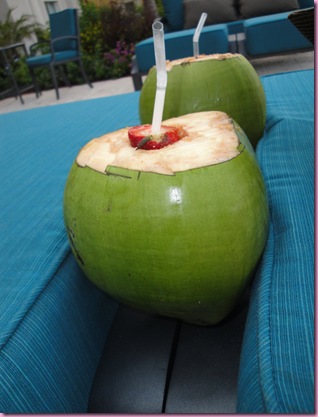 AMAZING 😀 I shared one with the pilot, and gave the other to Jeni, who just got here with her pilot!
We came back to the room to shower and get ready, and saw beautiful towel heart that housekeeping left on the bed.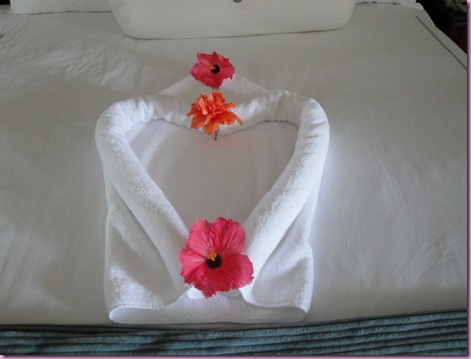 We're off to meet Jeni and her hubby for dinner, then watching fire dancers, limbo and line dancing at the pub.
Have a great night <3
xoxo
Gina
Upcoming: Summer Shape Up 2010 starts exactly ONE WEEK from today! Get ready 😀
-Full review of the resort we've been staying at