iTrainFor a healthy, happy pregnancy
This post brought to you by The North Face. The content and opinions expressed below are that of The Fitnessista.
When I'm in my non-pregnant state, there's usually a fitness goal I'm working towards, whether it's smashing a strength or speed PR, increasing muscle definition, focusing on consistency, or adding new classes into the mix. Since I have a baby on board, my workouts are similar and I continue to teach the same classes (modifying as needed), but my goal is maintaining instead of adding. I'm not trying to stack on extra BODYPUMP plates or sprint faster, but instead, I'm working towards a healthy pregnancy and staying active as long as I possibly can. Not only does this do wonders for my mental state -I'm one of those people who needs to move on a daily basis or I get a little crankypants- but I know that being active will help me to give our baby a healthy atmosphere to grow. Fitness during pregnancy can also decrease the duration of labor, and make it feel easier, as it's an athletic event (and by far, the toughest one I've ever done). Another goal: keep boredom at bay, especially since pregnancy isn't the time to add in new types of workouts or focus on increasing speed/weights. The Mountain Athletics App has been perfect for little bits of inspiration for gym and at-home workouts.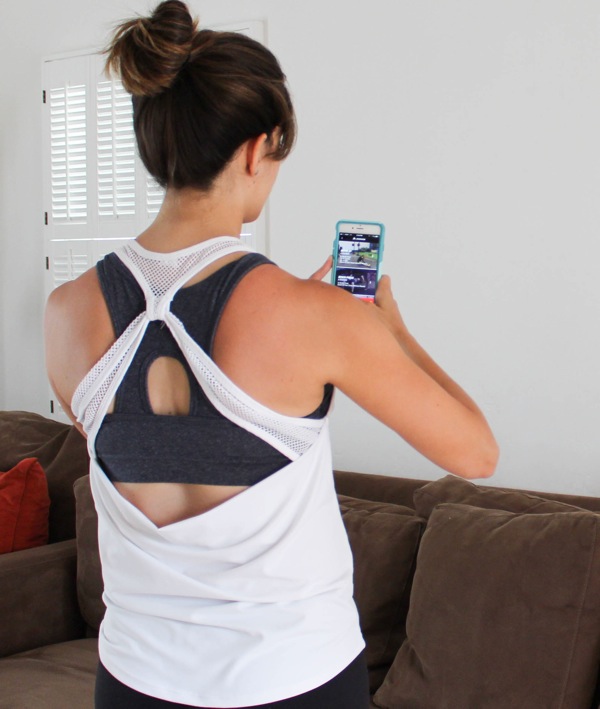 As you guys know, I've partnered with North Face (you can check out my first post here and my second post here!) and have really been loving their new Mountain Athletics from The North Face line: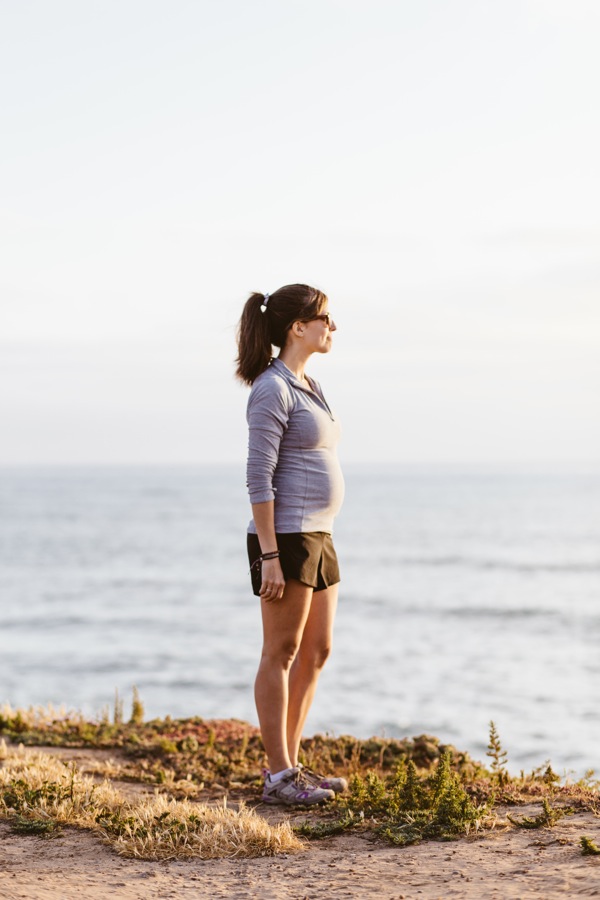 (designed for outdoor workouts and to withstand the elements, but I've been wearing them for everything, from hikes, to strength training, to yoga)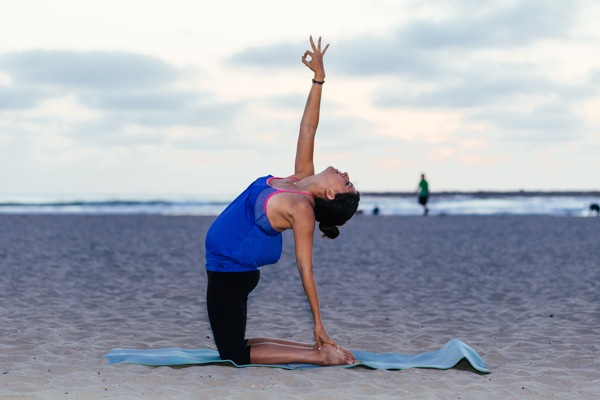 as well as the app, which is free for iPhone users. (Droid friends: all of the videos are accessible via their YouTube site.) They provide 6-week training plans, which I find to be an awesome mix of strength (muscular endurance, AMRAP-style workouts, and unilateral focus), cardio (sprints, plyo and stead state) and rest, with detailed form cue videos. If you aren't sure how to do a move, just click and a fitness professional will guide you through the exercise. Otherwise, you press "Go" and go for it. You're rewarded with badges along the way, and it's an awesome method to change up your routine.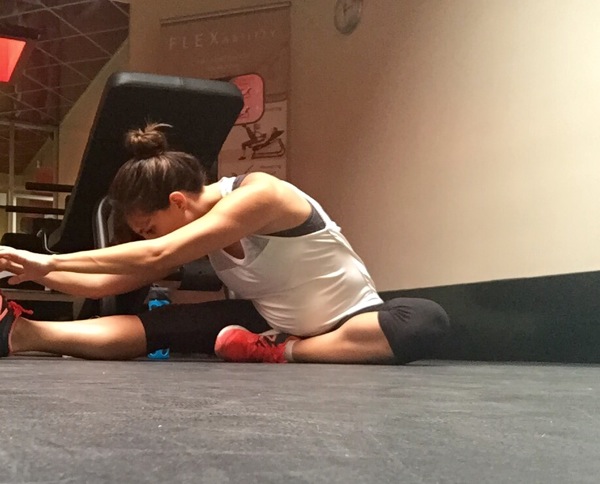 (Getting in a little stretch after one of the upper/lower body workouts, which included a warm up, 6 rounds of bench presses and 6 rounds of box squats) I'll definitely be continuing to use the app for workout ideas as I continue to train for a safe and healthy pregnancy.
What are you training for right now?? How do your fitness goals change throughout the year?
Check out The North Face, Facebook for even more!
Make sure to follow The North Face on Twitter
Download the Mountain Athletics App
xoxo Gina
This post is sponsored by North Face. Thank you for supporting this blog and the companies who help to support our family.