In Philadelphia 😉
Heyyyyy 😀 How's your Sunday treating ya?
We've been exploring Philly, eating sweet [gf] treats and getting stuck in the rain. It's been a very good day 🙂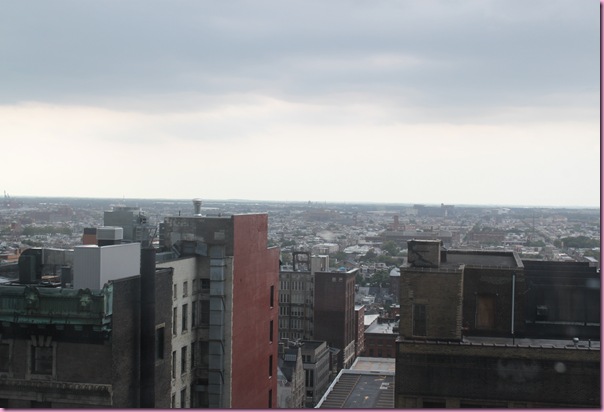 I started off the morning by heading over to the HLS brunch to say "see ya later", brought some almond butter back to our hotel with me, almost ate cement on the way back (with a half-filled bowl of almond butter) and made a perfect breakfast.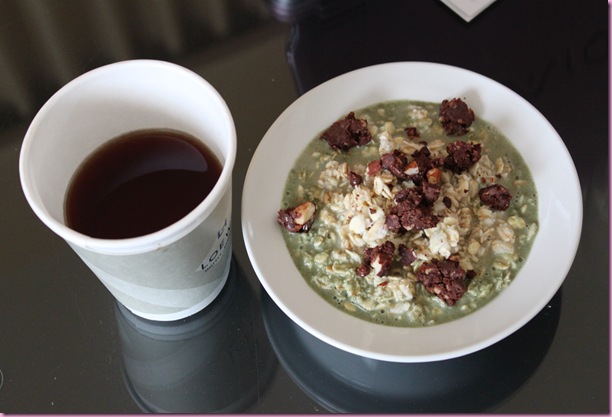 When we go on vacation, we go out to eat for basically every meal, so it's always nice to have an almost-homemade breakfast to start the day 🙂
-English breakfast tea (made in the Keurig! I think I do want one…)
-GF oats from home, cooked with hot water, mixed with Vega smoothie infusion, almond butter and topped with 1/2 a brownie Larabar.
I then went back to sleep for 3 hours with the Pilot. It was everything I could wish for- my internal clock is majorly messed up from being stuck on West coast time.
When we finally got up for good, we headed over to the Reading Terminal Market to grab some lunch.
GIANT crepe for him: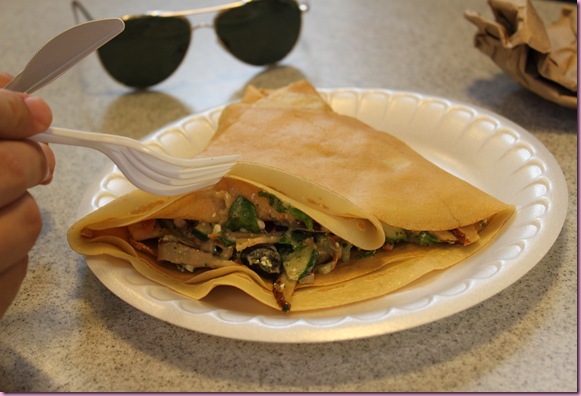 and Mediterranean plate for me with salad, hummus, baba ganoush and two grape leaves.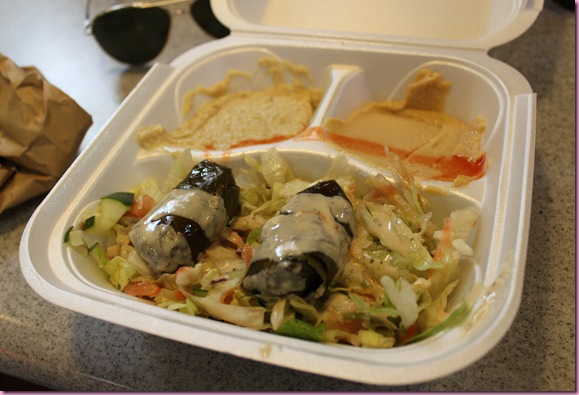 I liked it 😀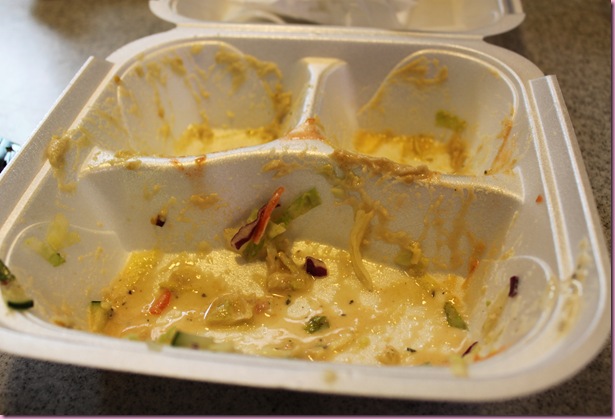 Then, it was time to explore!
We checked out Independence Hall and the Liberty Bell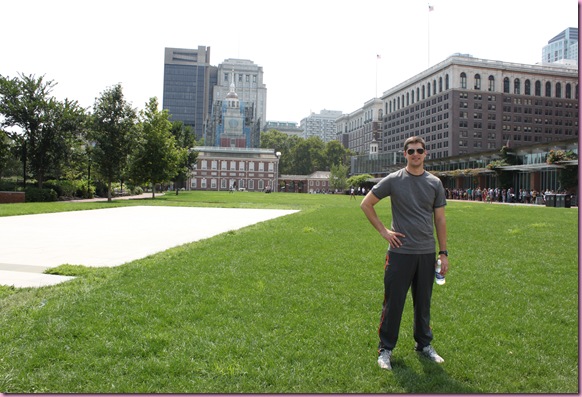 and then somehow found our way onto Walnut St, which is lined with fabulous shops. I have no idea how that happened 😉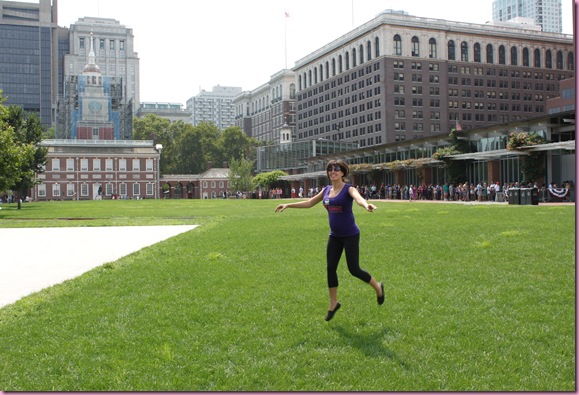 We shopped and walked for about 4 hours. Walking is my favorite way to check out a new city, and I love all of Philly's history and architecture.
Afternoon sweet treat was courtesy of Sweet Freedom, a gluten-free, corn-free, soy-free, vegan, refined sugar-free bakery.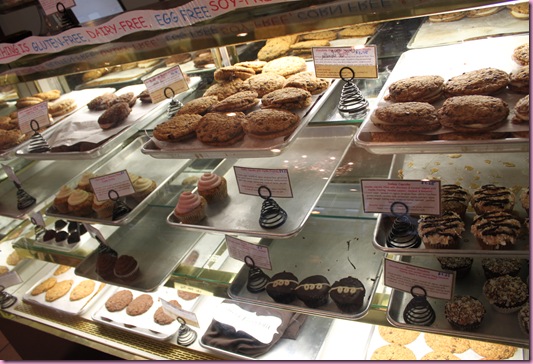 Foodgasm-free?
Not in the least 😉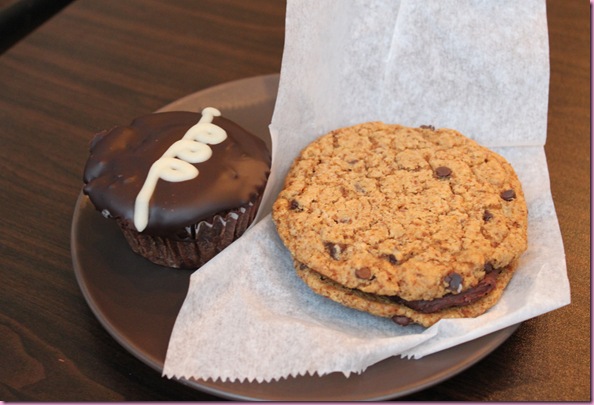 We shared a faux-stess cupcake (like the Hostess ones of my childhood), and a cookie frosting sandwich thing.
Got stuck in the pouring random (que romantico) and hailed a cab back to the hotel 🙂
We're chillin' now and are about to get ready for dinner plans. I'll prob hit up the gym for a weights sesh, too.
See ya bright and early- we leave for Tucson in the am.
Can't wait to kiss this little face….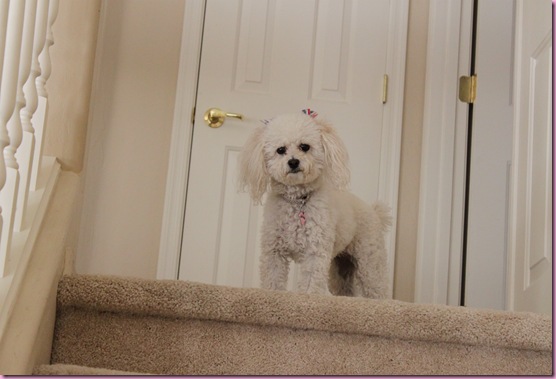 xoxo
Gina
Something to talk about: How do you fit in workouts on vacation? Any standard make-at-the-hotel breakfast tricks? Usually, I'll hit up a local yoga studio (I love checking out new studios) and the hotel gym. I also travel with 1-2 workout DVDs (this time, I had a TurboFire one in the laptop in case I got some free time). This trip, I've relied on lots of city walking for cardio and am going to throw in a weights session.