What a night.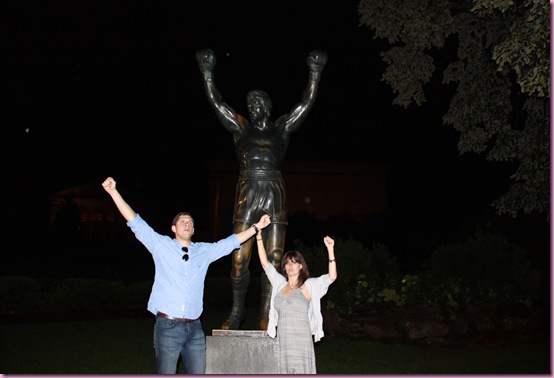 You may have wondered why I was middle-of-the-night blogging and tweeting last night 😉 I stayed up later than I have in a looooooong time, and had an absolute blast with good friends 🙂
We started off at dinner at Parc, with Sabrina, her husband Trig, and Kath.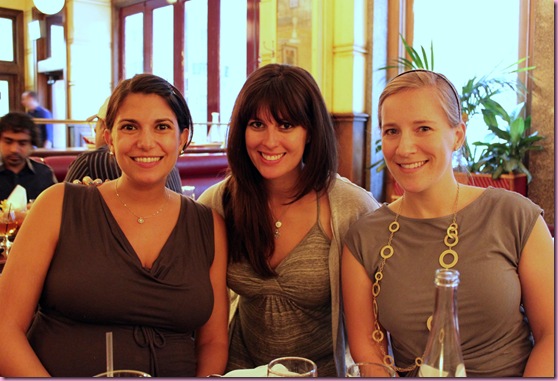 Parc is a French bistro-style restaurant in Rittenhouse Square, with an antique and classy interior. I loved the 1940s decor in the powder room 🙂
Sabrina said the food is consistently good there, and it definitely didn't disappoint.
My salmon, sans crust, which came with some white foodgasmic sauce and black trumpet mushrooms: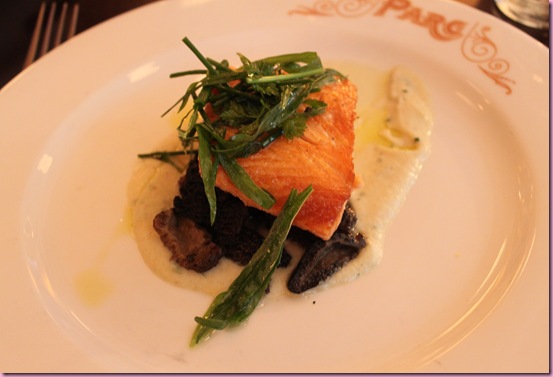 The Pilot's onion soup, which I'm pretty sure he had a relationship with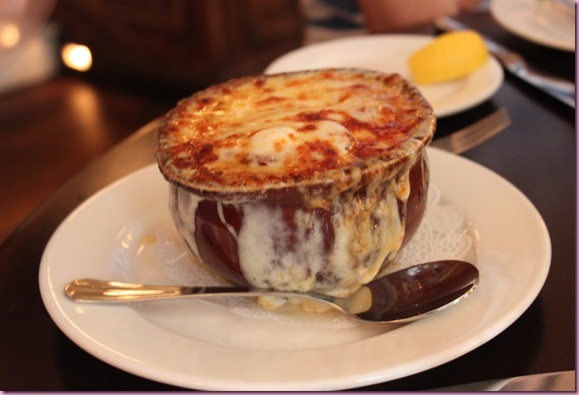 [I fully supported said relationship. It looked AWESOME]
and his chicken with cous cous: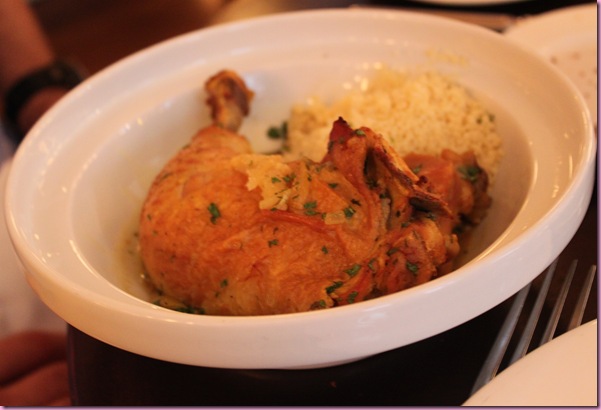 We sat at the tables for a few hours and chatted –there was so much to catch up on!- then Kath had to head to the airport, and Sabrina and Trig took us on a Philly tour and exploring.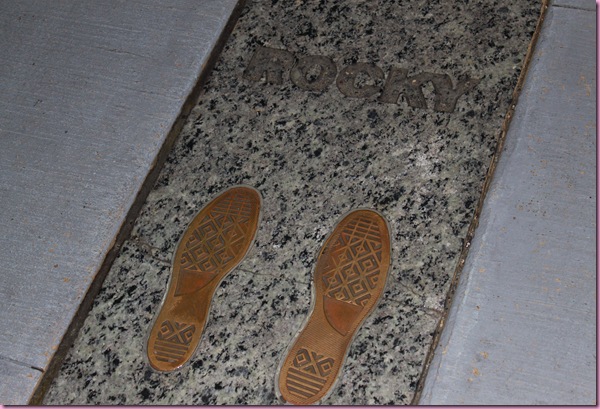 This also included the Pilot's first cheesesteak 🙂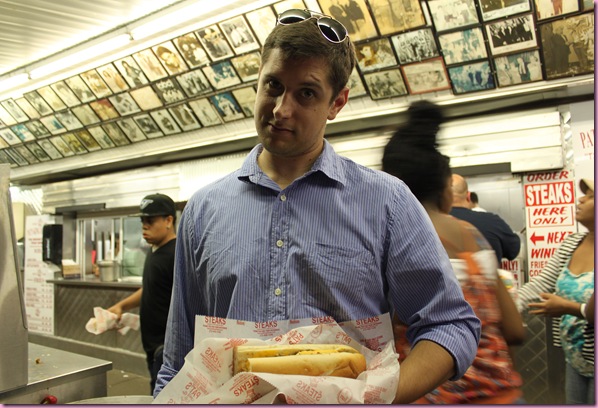 He was a little nervous to order it –apparently if you screw it up they send you to the back of the line, haha- but he handled it like a champ. And managed to eat almost an entire cheesesteak after having a full-up dinner. My husband, ladies and gentlemen 🙂
After that adventure, we went back to Sabrina and Trig's condo and hung out and chatted until very early this morning. We'd probably still be there if I didn't ask the Pilot to check the time when my eyelids started to droop.
We're very lucky to have amazing friends <3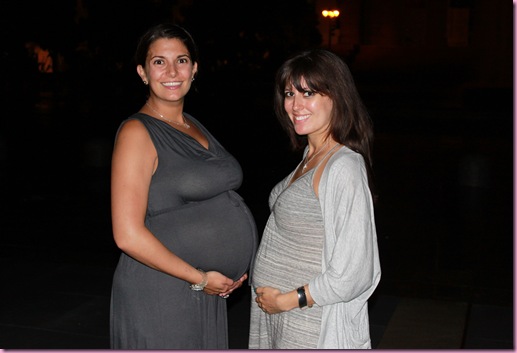 Whenever I go to blog conferences, I go for the people and not the conference itself. I'd rather hang out with friends, meet new ones and have a little vacation 🙂 That being said, I always feel so inspired, motivated and with a full heart when I leave, even if I only attend 1 or 2 of the actual conference sessions. The blog world is an incredible community and we all have so much to teach and learn from each other.
This morning the Pilot is sleeping in and I'm off to the gym before it's airport time.
See ya in Tucson 🙂
xoxo
Gina