Meal prep turkey meatballs (gluten-free)
These meal prep meatballs are the perfect high-protein healthy snack to add into your day. They make an awesome protein boost and can help you hit your protein macros if you're tracking them. Here's the quick and customizable recipe.
Hey friends! How are you? I hope you're having a lovely week so far. Don't forget to check out this week's Four Sigmatic giveaway here, and I'll have a new episode up on the podcast tomorrow morning. 🙂
For today, let's talk about meal prep, now that I'm finally getting the hang of cooking again after our move.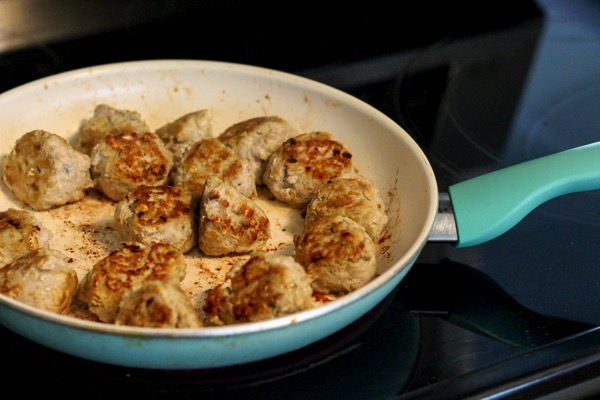 (they don't look pretty, but they taste awesome)
One of my LEAST favorite things about meal prep is eating the same things all the time. When I see pictures on Instagram of five Tupperware containers of rice, chicken (or worse: tilapia), and broccoli, I can't help but gag a little. I'm definitely a creature of habit, but I like to change things up a bit each day. Meal prep for me is more about variety or creating pre-made staples of foods I can mix, match, or completely transform according to how I feel that day.
These little meal prep meatballs have made it easier to add more protein into my diet. I find that when my meals are more balanced (carbs, fat, and protein), I'm much more energized and far less likely to hit an energy slump. The best part about these meatballs is that you can customize the flavors depending on your preferences. You can make a big batch and eat them every day but make them a little different each time.
I personally prefer to keep them a little on the bland side (just salt, pepper, garlic and herbs) so that I can get crazy with sauces and flavors later.
Here are some of my favorite ways to enjoy these meal prep meatballs: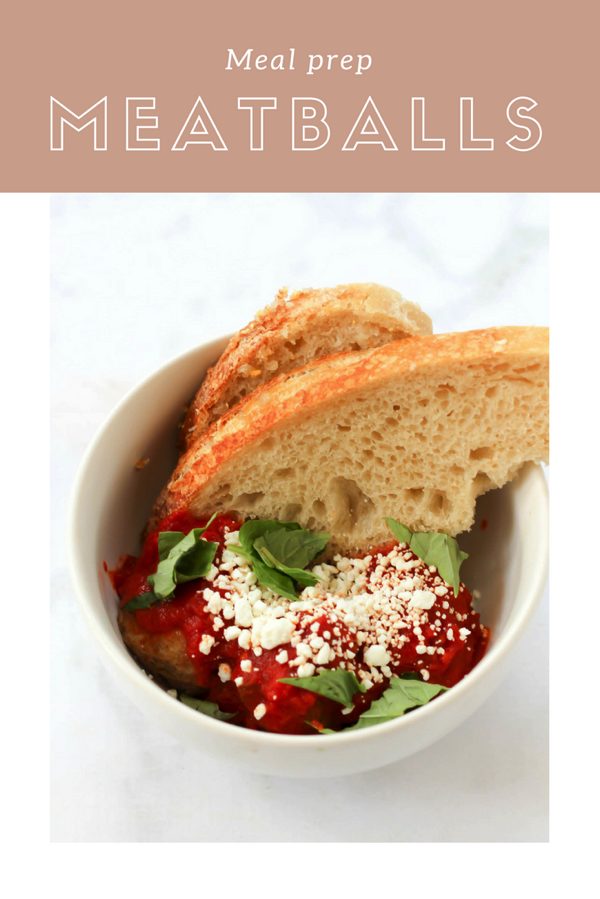 -With marinara sauce on a tortilla pizza (I'll add marinara, fresh basil, goat cheese and olives)
-With Banza chickpea pasta + a favorite sauce (butter sauce, marinara, or even just a huge sprinkle of parm)
-With marsala sauce atop zucchini noodles
-In an egg scramble, topped with Primal Kitchen Ranch, blueberries, and a piece of homemade sourdough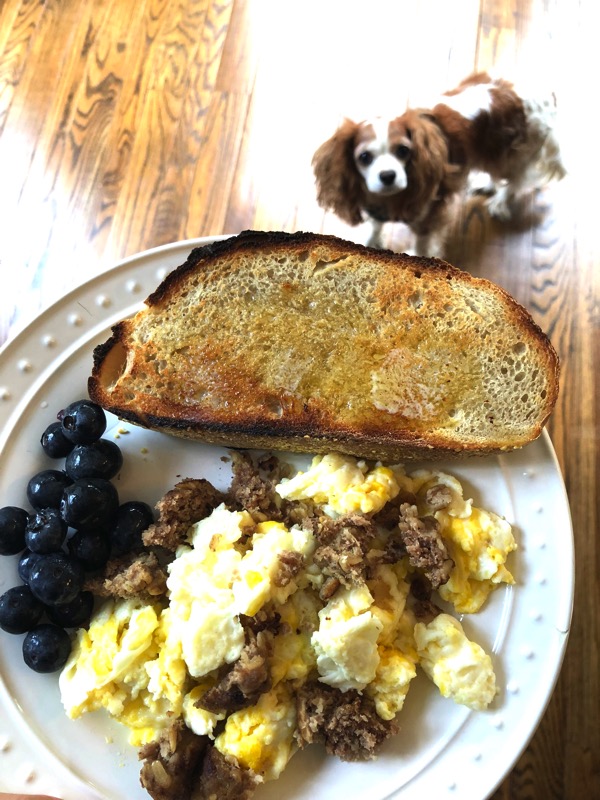 -With BBQ sauce on top of a baked sweet potato with feta on top (it sounds weird, but I promise it's amazing)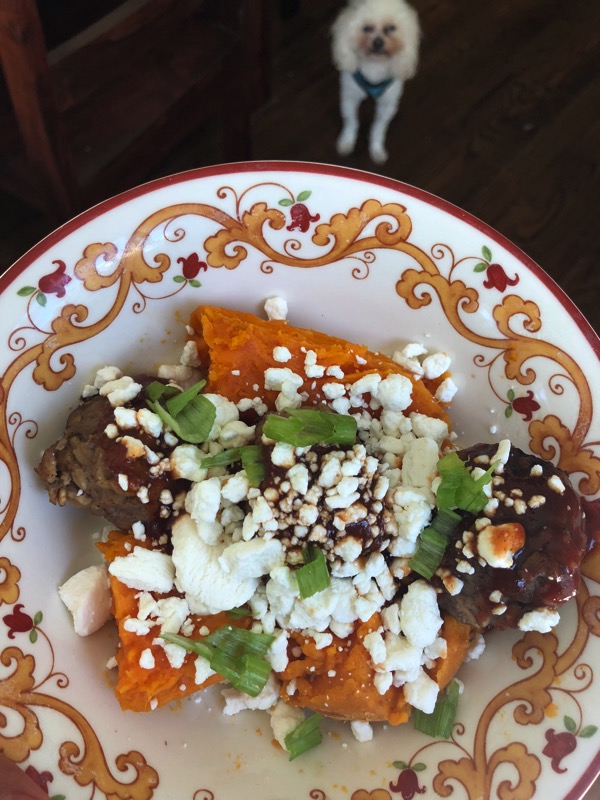 The possibilities are endless!
Here's the quick and easy recipe if you'd like to give it a try.
Meal prep turkey meatballs
A delicious and healthy way to amp up your protein. Make as part of meal prep, or enjoy as a quick dinner.
Prep Time:

10

Cook Time:

10

Total Time:

20 minutes

Yield:

1

6

1

x
One pound of ground turkey

1/2 cup

oats (can grind into flour if you don't want oat-y meatballs)

1

egg
Salt and pepper

1 teaspoon

garlic powder
Optional: 1 teaspoon oregano, 1/2 teaspoon basil, 1/2 teaspoon thyme, splash of Worcestershire sauce
Wine, broth or water to deglaze the pan
Instructions
In a large bowl, combine all of the ingredients using your hands.
Using a melon ball scooper, roll into 16 meatballs.
In a large saucepan, heat a bit of olive oil and bring up to medium or medium-high heat. Brown until cooked through (I like to use a meat thermometer to make sure), about 7-10 minutes.
Add a splash of wine to the pan and deglaze (you can also use broth or water). Scrape the bottom of the pan and allow to heat for one more minute.
Enjoy immediately, or allow to cool completely before freezing.
Notes
Meal prep: freeze these and reheat when you'd like to eat!
(Nutrition stats for 1 meatball: 55 kcal // 2g carbs // 1.6g fat // 8.2g protein // 2 WW smart points)
What's your favorite meal prep staple?
Can you eat the same thing every day or no??
xoxo