Hi guys

Hooray for Black Friday!!!! And double hooray for the return of Ugly Christmas sweaters– they're EVERYWHERE today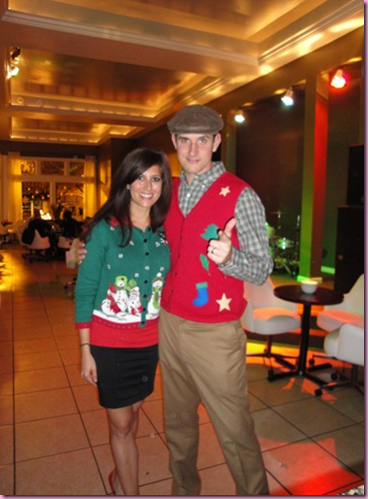 I spent the AM racing around, ninja-kicking through stores and getting ready for the airport. There was a guest poster set up for this morning, but he had to do the war thang. Stay tuned for his post in the morning

Shopping fuel: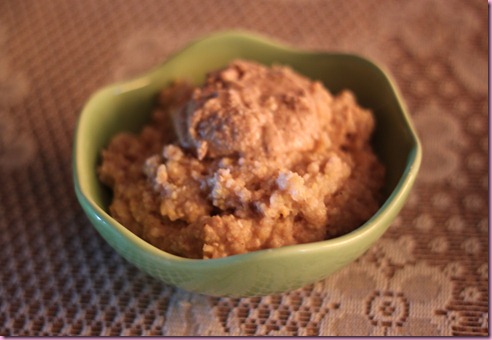 I'm a strong believer in protein oats the day after Thanksgiving- it helps everything feel normal again after tackling dessert mountain. This morning's bowl had Sun Warrior, Bob's Red Mill GF hot cereal and a giant blob of TJs almond butter. Perfect.
After shopping, we took the rental car back and then headed to the airport.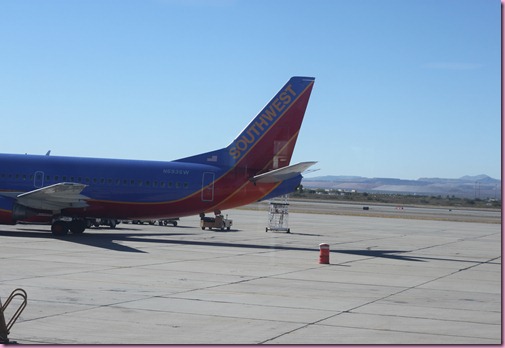 LOVE that Tucson has soft cushy couches to rest on: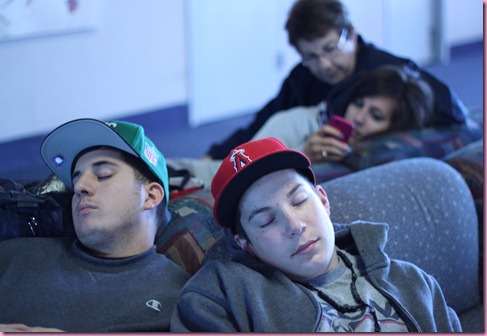 I also love the Mexican skeleton art

It was really hard to say goodbye to the fam after such an amazing week. Instead of being sad that I have to leave, I'm choosing to be extra thankful that I got time off work to go see them <3
Flight entertainment: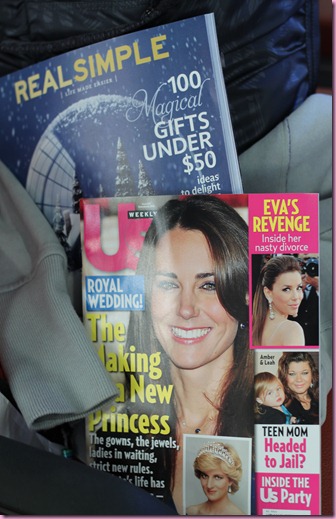 When I landed in Houston, I had to RUN to the next gate to make it on time for my Orlando flight. I ran extra fast so I could grab some food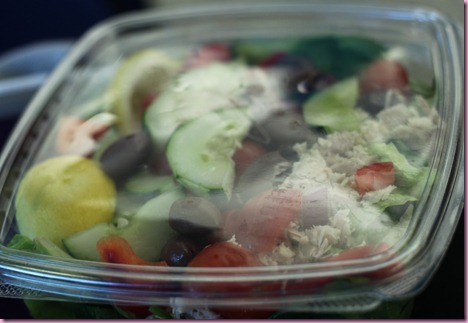 SALAD BEAST!
Greens, tuna, kalamata olives, tomatoes, bell peppers, cucumber and lemon wedges.
I felt kinda rude for two reasons:
– I attacked my salad like I'd never seen food before
– I was *that person* who brought tuna on the plane
Good thing is that it was super fresh and didn't smell that fishy. But still….
Well I just landed in Orlando. Hope my bag made it!!
Maybe my aunt will want to stop at Seasons 52 on the way home?

xoxo,
Gina
How did you spend your Black Friday? Did you relax and chill? Shop it up? Work?
*Coupon code: FREESHIP50 will give you free shipping on orders over $50- Core bag for $99 (!!!! Still have a few left), and Sun Warrior promo on Monday