Grandma got run over by a lulu
Hi guys!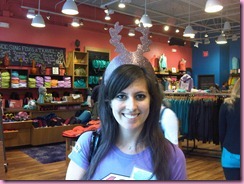 Check out my sparkly antlers – people kept asking if they were horns, haha. We had the choice between antlers and a Santa hat to wear during the holiday season, so I rolled with the former

Thank you so much for your amazing comments on the Pilot's guest post. He's a keeper

  I was so thankful that he offered to guest post for me- getting back in the swing of things after traveling is always a little cray cray.
Since I got into Orlando pretty late last night, I had someone else make dinner for me: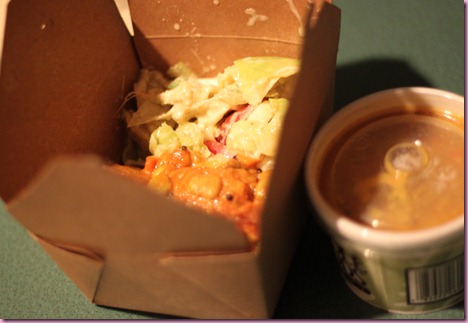 Hot bar

I had a lovely mix of vegan miso slaw and madras vegetables + a small cup of vegan pumpkin soup
The Pilot and I had a Skype date (Skype is my new favorite thing) and then I snuggled up with Bella and called it an early night.
This morning, in the spirit of getting back in the swing of things, I went to the gym for weights and spinning. Israel kicked our booties today- I loved every second.
B-fast: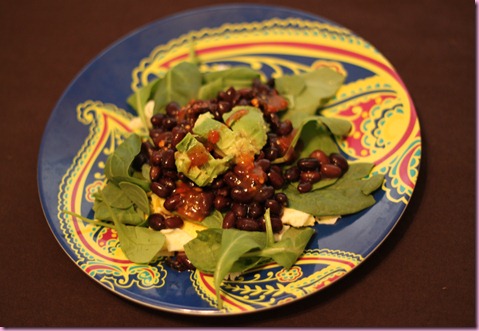 1 egg, 2 egg white scramble, spinach and arugula, hot sauce and avocado (and a dip into the cashew butter jar)
Work snackage: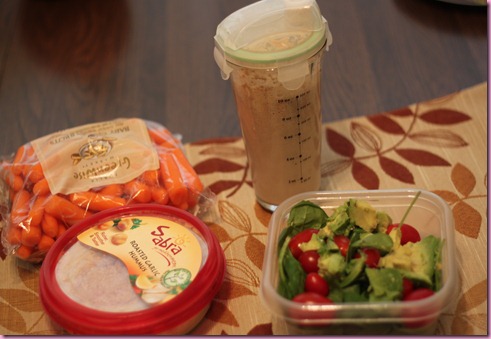 Bag of organic carrots and garlic hummus, salad with spinach, arugula and the rest of the avocado, Sun Warrior smoothie with almond milk
I came into work and it's been a blasty- I missed my work friends

Hope you guys are having a wonderful night and I'll see ya in the morning <3
Stay tuned for a Sun Warrior promo and some crazy(good) changes starting Monday.
xoxo,
Gina
What's your fave wintery/Christmasy/holiday song? I love 'Carol of the Bells" and "Frosty the Snowman" because I'm obsessed with snowmen

And anything that Michael Buble sings…