June 16: A weird amazing dream
I have a lot of crazy dreams, but usually have the most bizarre ones over the full moon. The past week, it was a full, gorgeous moon and I had my first baby-related dream.
I was sleeping in a room somewhere that looked like a hospital, but not quite. It had the same sanitary florescent feel of a hospital, but more casual. All of the people working there wore normal civilian uniforms instead of scrubs and there were restaurants, lounges and comfy beds in the building.
One of the workers awoke me from sleeping and said "Come on, it's time to see your baby."
I was so confused because as I got out of bed, my belly was HUGE and round, and I'd obviously not given birth yet.
"But I haven't had my baby yet."
"Yes you have, she was born last night. Don't you want to meet her?"
So I followed the "nurse" or whoever this was down a long hall and into a room that was full with rows of 3–level bunk beds.
She reached into the top of one of the bunk beds and brought down a teeny tiny baby with dark hair.
The baby was so beautiful and perfect I started to cry. As I held her, my mind immediately switched from joy to freak-out mode that I had no idea what to do with this baby. I didn't know how to feed her or care for her, and I immediately began to panic. And then I woke up.
Insane, right??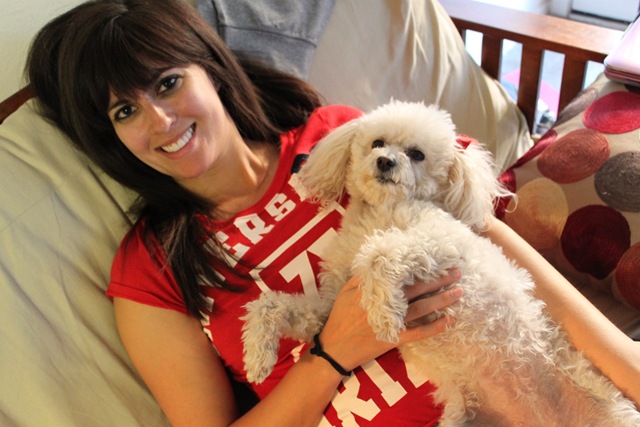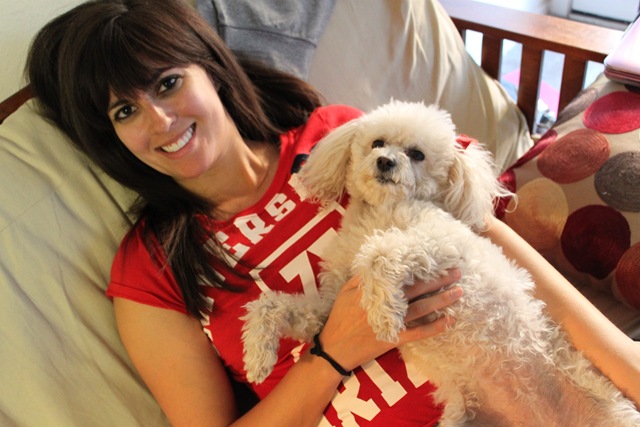 _____________________________________________________________________________
I had an acupuncture appointment today and when I got there, my acupuncturist asked how I was feeling and if I had any pregnancy-related symptoms. I told him that my hips had been hurting like a biotch and that I was nauseous and tired, so he said he'd plan out today's points accordingly. He also asked whether I thought it was a boy or a girl.
I told him that I've always thought that it's a boy, but that last night I dreamt that it was a girl. I told him about my dream and he said it gave him the chills because I almost always only remember my dreams when it's a full moon.
Last time I saw him, he thought it was a boy, but this time he was convinced it was a girl.
Acupuncturists can guess by feeling your pulse on both wrists. Whichever side has a strong pulse is the dominant sex and an estimation of whether it's a boy or a girl. Last time, when I was only 4 ½ weeks along, my left side (boy side) was stronger and this time my right side was slightly stronger, so he said he definitely thought girl.
I can't wait to find out.
Did you have crazy dreams during pregnancy or have random full moon dreams?
Did any of the pregnancy dreams come true?