Hey friends 😀 How are you? Hope your day is going well <3
Bella is fluffy, clean and totally sassafras.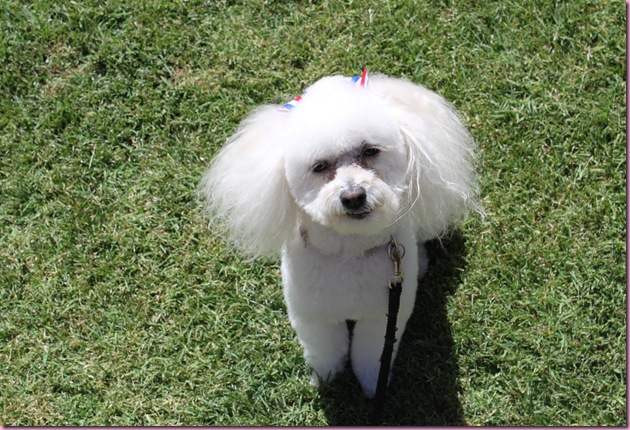 She even has patriotic bows!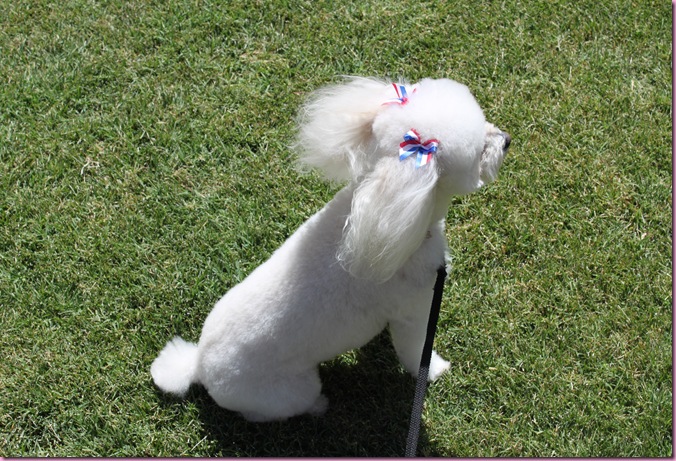 Look how the wind blows in her ears. So cute I can't even handle it 😉
It has been a productive day today! Lately I've just wanted to nap on the couch with my Snoogle, but I got hit in the productivity pants 🙂
-Cardio
-Cleaned
-Got the car washed
-Groceries
-Fashion post
-2 conference calls
Ninja-kicked.
It's also been a day full of snacking 🙂
TJs gluten-free waffle (I like the Vans brand better)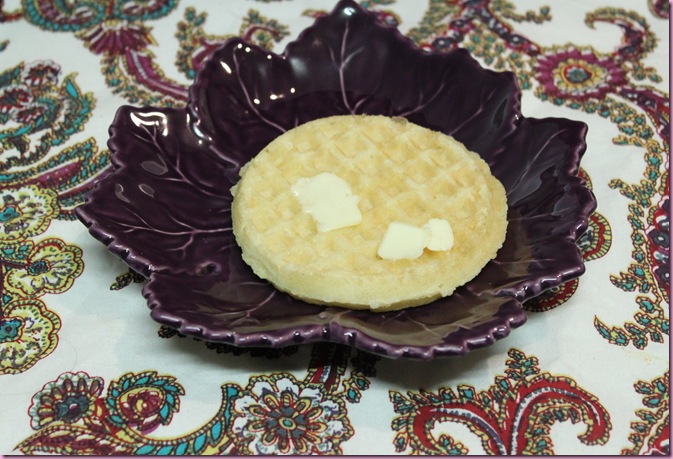 Chocolate-cherry smoothie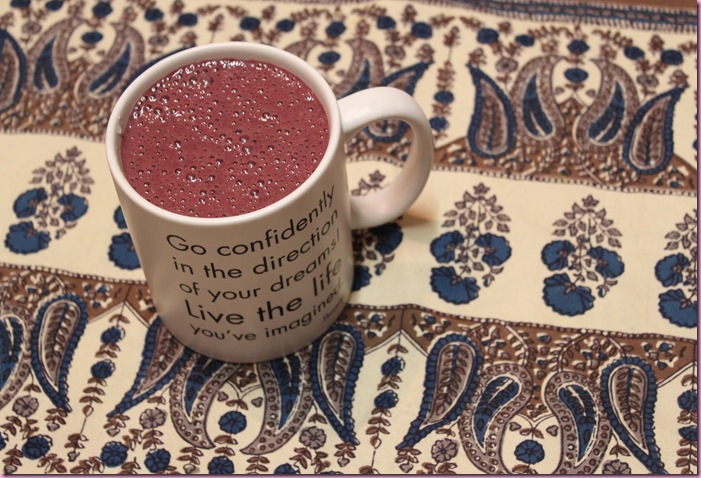 (1.5 C almond milk, 1 C frozen organic cherries, 1 T protein powder, 1 T raw cacao powder, a little honey, cinnamon, ice and one banana- made two mugs full)
An egg and bean-rito with homemade salsa: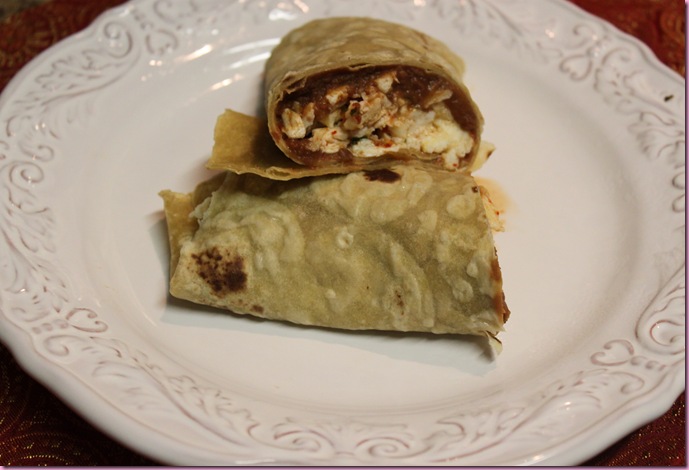 on these new-to-me tortillas: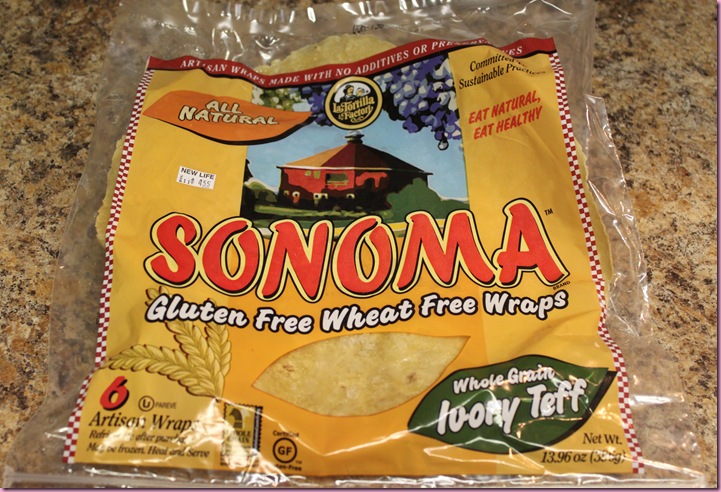 They're gluten-free and whole grain, made with millet and teff flour.
What is teff??
From WiseGEEK:
Teff, or tef, is a cereal grain native to Northeastern Africa and Southwestern Arabia. Although it has been used in Ethiopia in particular for centuries, teff was not widely known in other parts of the world until the late twentieth century, when farmers in the Central United States and Australia began to experiment with the grain. A growing demand for teff has made it more readily available, especially in urban areas. Typically, health food stores and large grocers stockteff, either in the form of flour or in a whole grain format.

The grain has a very mild, nutty flavor, and it also packs a serious nutritional punch. Teff, whiteteff in particular, has an excellent balance of amino acids, and it is also high in protein,calcium, and iron. An inferior variety, red teff, has less nutritional value, although it is easier to cultivate. Along with other alternative grains like quinoa and millet, teff has become well known in the health foods community because of its great nutritional value.
The stats were great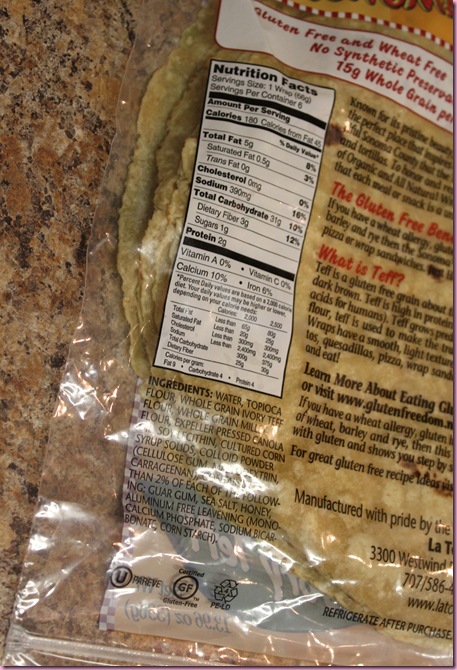 and the tortillas had a unique chewy texture. I find that if I don't switch up my gluten-free bread products every week or so, I get sick of them, so this is a fun new one to add to the mix 🙂
More snackage:
Goat gouda (soooooo gouda)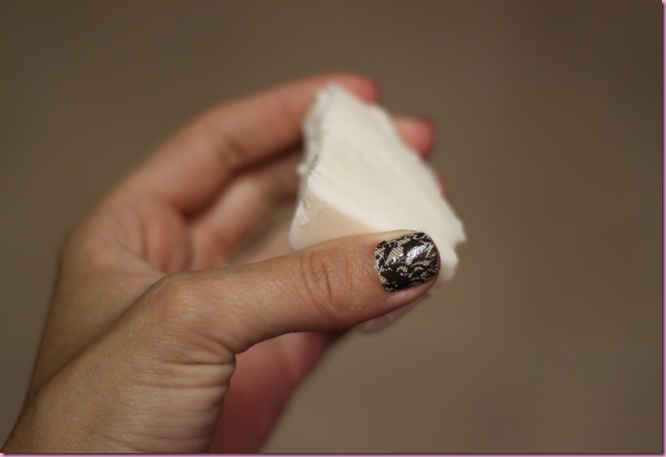 [with the black lace nail effects!]
and quinoa crispbreads –another health food store find- with peanut butter and cinnamon.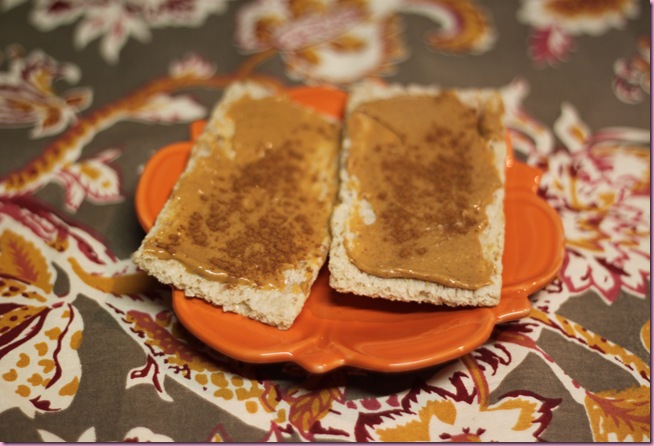 Perfection. It feels like I've been eating all day and it's helped with the queasiness 🙂
I'm going to chillax for a second and then take Bella to break in her new haircut but covering it in dust at the dog park 😉
Have a lovely night <3
xoxo
Gina
Something to read:
Tummy Troubles- How I learned to embrace my flaws
10 No-Bake Healthy Desserts (lots of ballz in there!)
Food allergies in kids more severe
Tips for getting into social media as a profession