I have a love-hate relationship with morning sickness. I love it because it makes me feel like something is actually happening, but on the other hand, it's not exactly fun to feel like you're going to lose your lunch at any second of the day. I've only actually gotten sick a handful of times and really haven't complained about morning sickness too much –even when I go to bed for a while during the day and the Pilot asks if I'm ok, I tell him I feel terrible but I love it, he thinks I'm totally weird- but it's not to say I haven't done what I can to ease the nausea.
Some of the things I've found to work:
–Eating every 2 hours. It's when I miss a meal that I feel the absolute worst. I've learned to pack little baggies of gluten-free pretzels, ginger candies and dried fruit for when I'm out and about.
-Carbs. Plain starches help ease my stomach and I especially love gluten-free pizza dough (plain), gluten-free bagels, brown rice toast and teff tortillas.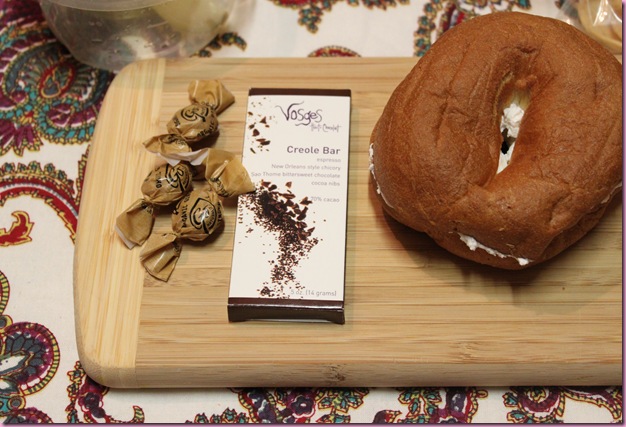 –Ginger ale and hard ginger candies or ginger chews. Ginger is great for soothing stomachs and for digestion, and I love the taste of it. Every morning I have some Ginger Ale Zevia and nosh on ginger candies throughout the day.
–Salt and vinegar chips. Lots and lots of salt and vinegar chips. I thought that it was a beautiful accident because I was craving them so badly (and feasting on them every day) and then I read that salt and vinegar chips are great for morning sickness because they help to dry out the excess saliva that leaves you feeling icky. I'll raise my [empty] chip bag to that! Haha.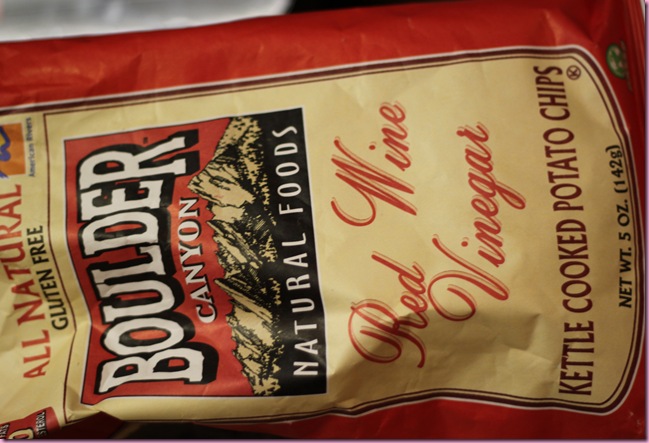 –Distractions. When I'm super busy, I don't have time to feel gross. I actually feel my best when I'm working out or teaching at the resort, but the second I stop is when it kicks in. I've been trying to keep myself as busy as usual with the blog, other work and projects.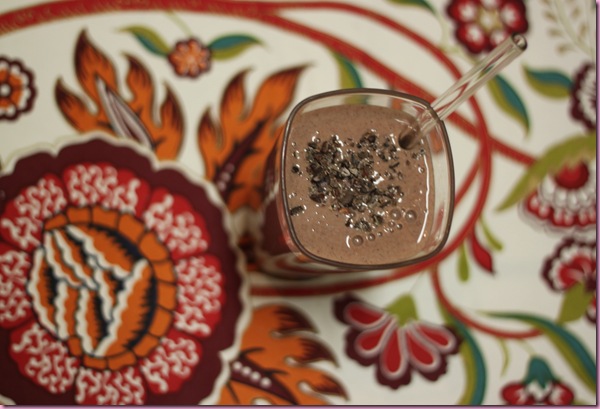 –Cold foods and non-spicy foods. Fruit is my friend. Having a stash of fresh berries, watermelon or grapes has been a perfect snack and I've also found that I can tolerate smoothies. The cold feels good on my throat and stomach and is an easy way to get in some of the protein I've been lacking via my Sun Warrior or Vega protein powder. I've had to go easy on the spicy foods lately because as much as I love them, I pay the price later. I had 3 entire grilled jalapenos last week and regretted every.single.one. I've also found that certain foods (like nuts) are too heavy right now and make me feel blah.
–Going for a walk. It seems counterintuitive, because usually all I want to do is lay in bed with my Snoogle, but waking up for a morning walk seems to help me feel better throughout the day. I make sure to have breakfast beforehand (some kind of carb + protein) and pack up my ginger ale to-go.
Bonus: Bella appreciates the walks too 😀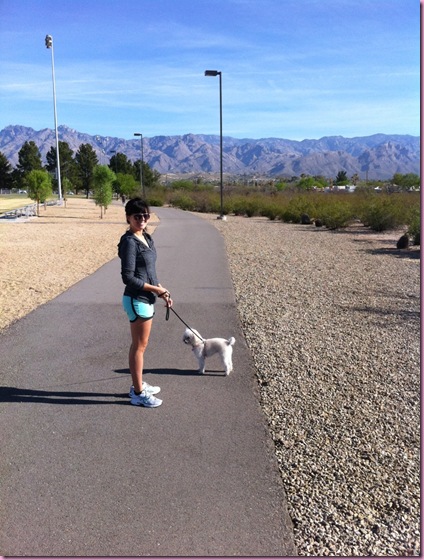 -Naps. On the other hand, sometimes I just need to nap or sleep it off. Almost every afternoon I've snoozed for an hour or so, and it's helped. I just make sure to eat a little something before and after my nap.
Different things work for different people, but these things have definitely helped me these past 12 weeks.
Did you experience morning sickness? What helped you?