Hey from the road to Cali!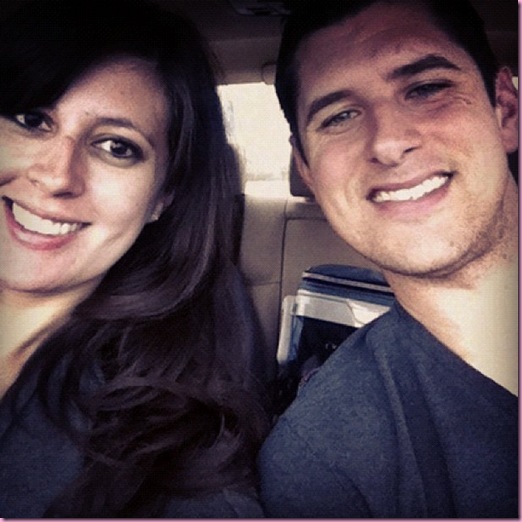 [Random: We always sing "On the Road Again" when we get into the car for roadtrips, since we've taken so many together. Except we change the lyrics to "On the road again, we're on the $*&@&*(@ &*@(!& road again"]
I ended up crashing last night in the middle of packing, finishing in a frenzy this morning. We did manage to get together our luggage, Bell and her stuff (she's staying at the madre's for a few days), the cooler of snacks: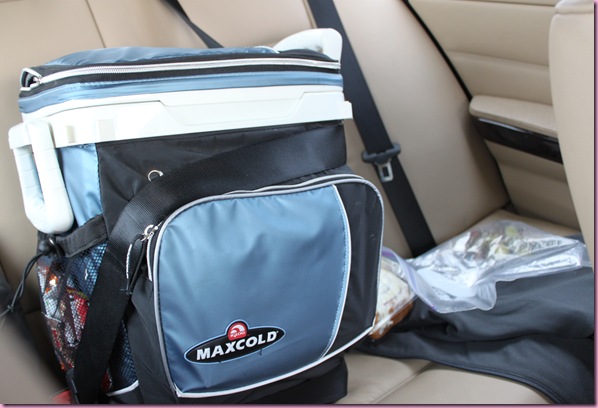 and hit the road.
It's been a gloomy, slightly rainy and glorious drive,
with a very nice driver 😉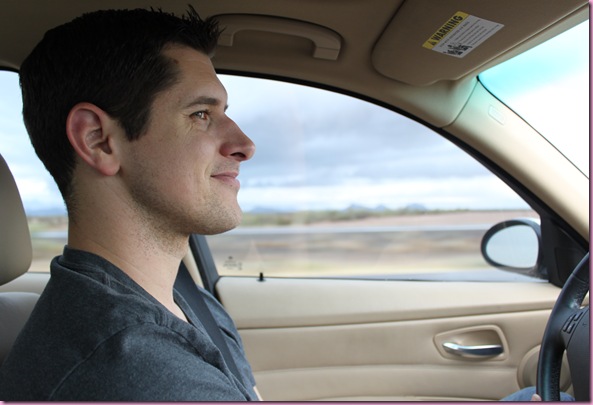 I enjoyed breakfast on the way to drop Bell off (oats + juice), and some snacks have included:
Sea Snax (the chipotle flavor is AMAZING and surprisingly spicy)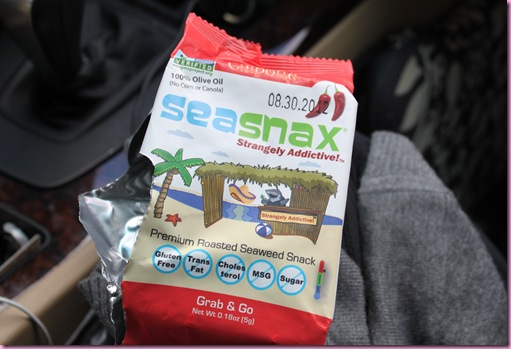 Beans from Taco Bell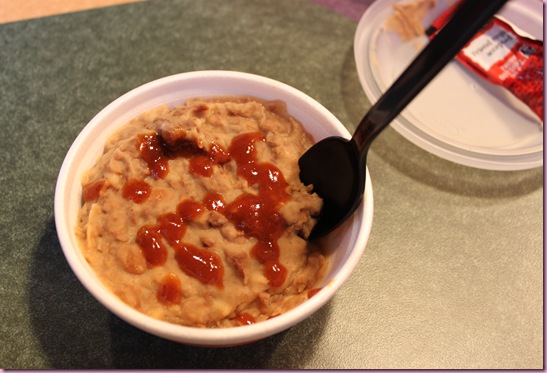 and a kale salad, which I picked up a couple of days ago from Trader Joe's,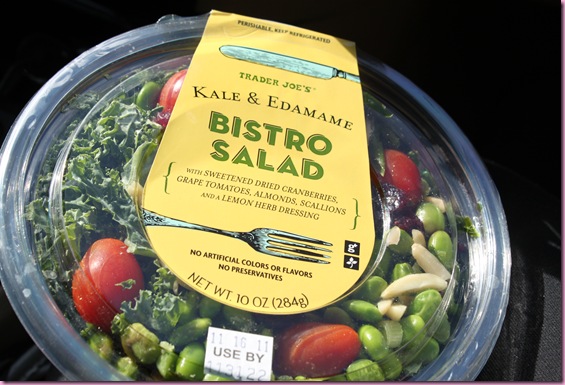 eaten with a spork (saved from my TB frijoles).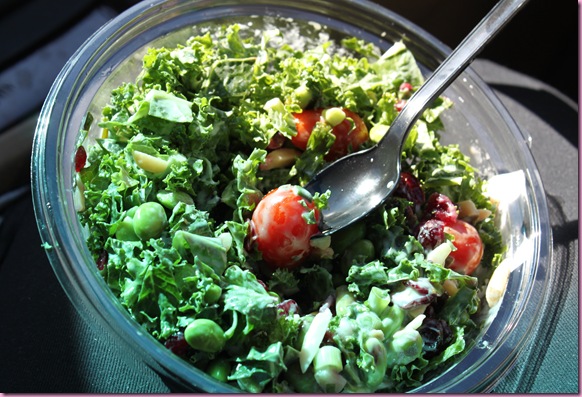 The salad was everything I could wish for in a salad beast: a lovely mixture of savory, crunchy, salty and sweet.
We just made a quick stop to shake our legs out and grab a coffee/tea. While I was trying to upload these photos in the car, I dropped my memory card, and couldn't bend down far enough to search for it. It was kind of hilarious. We had to pull over to find it, but Pilot saved the day 🙂
See ya later at the beach! Soooooooo excited <3
If you have any yoga or Zumba recommendations in the La Jolla area, please let me know!
xoxo
Gina
Today's tip: A friendly reminder to plan out your meals and fitness plan for the week. It makes sticking to goals SO much easier when you have a tentative plan to stick to. What's on the workout and food menu for this week, friends?