Boo for taking Christmas decorations down!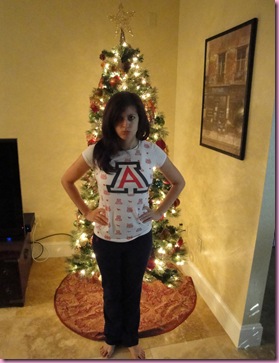 (U of A! U of A!)
I love our tree so much! Since the pilot is pretty much gone every other Christmas, I only get a tree every other year. I've done a pretty good job savoring it's beauteousness for the season, but I'm going to miss it so.
To make me feel better, I had chocolate for breakfast.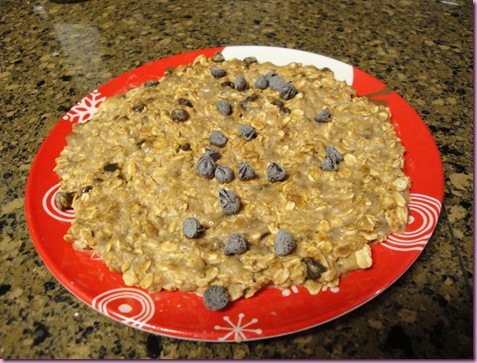 Usually I don't advocate chocolate for breakfast, but since I slept in, it was more like brunch 😉
-1/2 cup oats
-1/2 scoop Sun Warrior vanilla
-almond milk
-smashed banana
-T vegan chocolate chips
-lots of cinnamon
-1 T almond butter
-sprinkle of foodgasms 😉
To rewind to last night, we had INDIAN FOOD!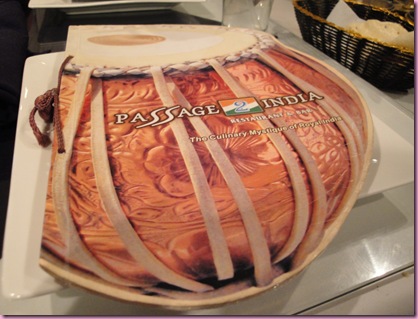 The usual pappadum and dippers,
tandoori roti (whole wheat naan)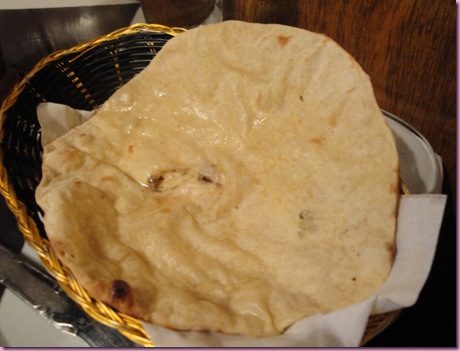 and dal bukara, a spicy lentil dish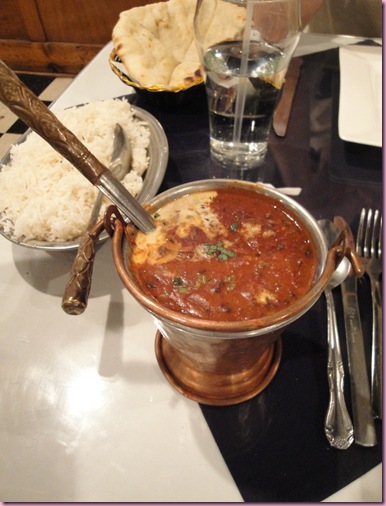 Ahhhhhmazing. I'm pretty sure I could eat Indian food every day and not get sick of it 😀
We stayed at the restaurant for a few hours, chatting with our friends, then the pilot and I hit up Targizzle for storage supplies for the Christmas stuff, then to the casa to watch a movie.
We watched The Hangover on the new Blue Ray, and I snacked on some popcorn: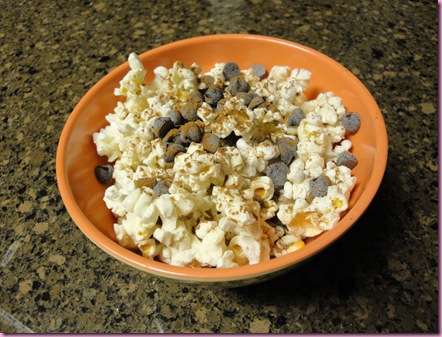 I lasted about halfway through the movie before crashing out on the couch and being carried to bed 😀
The plan for today is:
-post office (birthday package, bills)
-Bizzle for productivity and green ginger tea
-Anniversary party (our little neighbors have been married for 60 years!)
-yoga (today's an off day, but I need to stretch!)
-taking Christmas decorations down 🙁
-dinner (not sure what yet)
Hope you have a very happy Saturday!
Much love,
G$
Something to do: Stop by and wish my lovely friend Heather a Happy Birthday 😀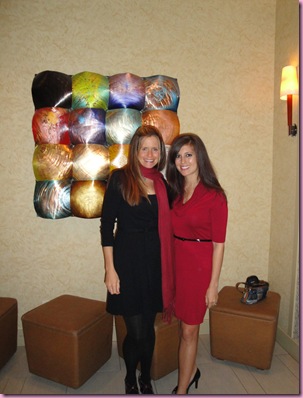 <3