Lactation cookies for new mamas
When a friend or family member has a newborn baby, I'm always excited to stop by and take them a meal or some snacks and goodies. Some of my favorite baby meals are here, and here are two items that usually make an appearance: Mother's Milk tea and lactation cookies.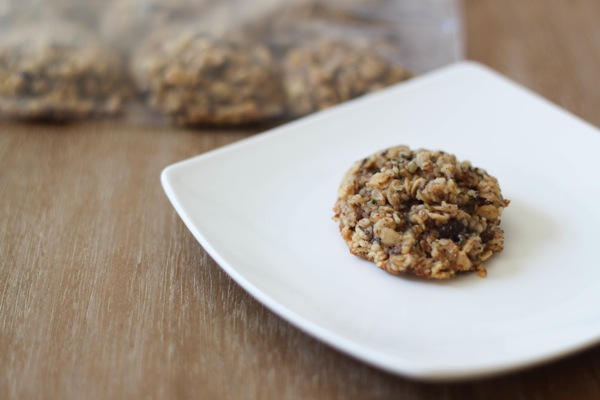 When Liv was first born, Heather sent us a beautiful package with homemade goodies and these lactation cookies. They were EVERYTHING. I was already doing everything in my power to boost milk supply, and to have a snack, that I didn't have to make, was all that my sleep-deprived face could wish for. I remember shoving a cookie in my mouth, starving and exhausted, and feeling so thankful to my blog buddy for sending such a wonderful gift.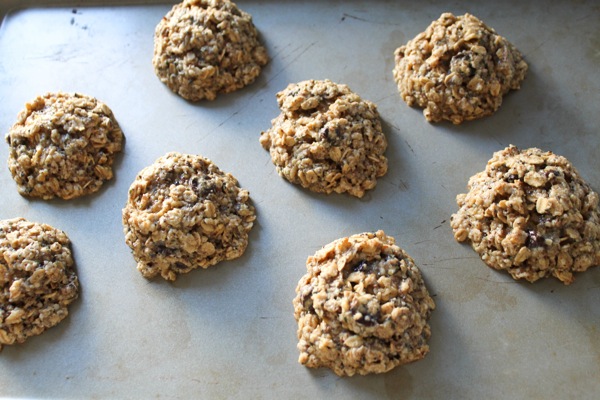 Since then, they've been my go-to for friends and relatives with new babies. They're packed with healthy fats (awesome for creating thick, nutritious milk), oats, and Brewer's yeast to promote production. Oh, and they have chocolate. I jokingly offered some to Tom. He winked, took a bite, and squeezed his chest.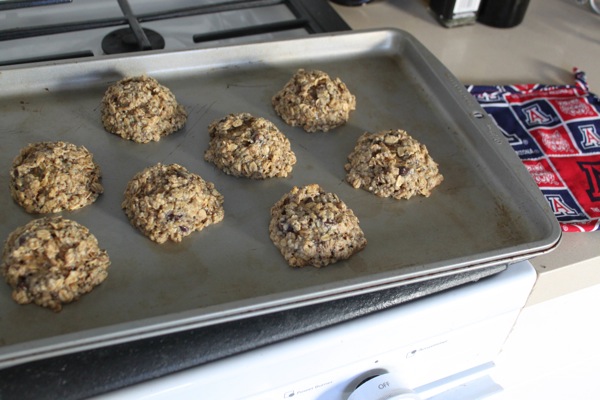 Over time I've tweaked the recipe a bit, and many of my Instagram friends have asked me to post the updated recipe. I decreased the butter content so they would hold together a little more, and also added hemp seeds, which give an awesome texture and extra boost of healthy fats.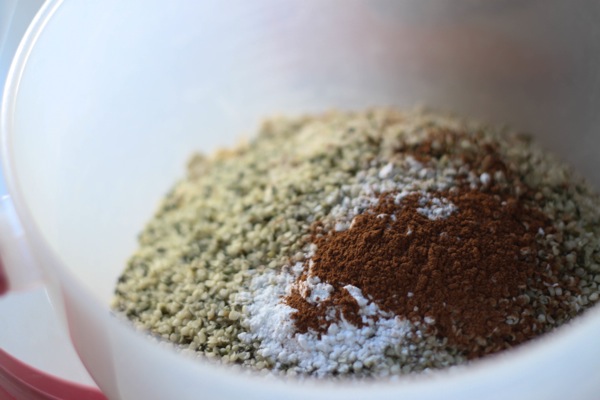 Here's the recipe if you'd like to surprise a mama friend, or make them for yourself!
Lactation cookies
A sweet and nutritious cookie with ingredients that could help boost milk supply. If anything, they taste delicious.
Prep Time:

5

Cook Time:

10

Total Time:

15
2 cups

of old-fashioned oats (for gluten-free, use certified gluten-free oats)

1 cup

almond meal

2 tablespoons

chia seeds

2 tablespoons

Brewer's yeast (optional)

1/2 cup

hemp seeds

1/2 teaspoon

baking powder

1/4 teaspoon

baking sode

6 tablespoons

butter, melted

1/2 teaspoon

cinnamon
pinch of sea salt

1/2 cup

maple syrup

1

egg

1/2 teaspoon

vanilla

1/2 cup

chocolate chips
Instructions
Preheat the oven to 350 and grease two standard cookie sheets with olive oil or nonstick spray.
In a large bowl, combine the oats, almond meal, chia, Brewer's yeast (if using), hemp seeds, baking powder, baking soda, cinnamon and sea salt. Whisk to combine.
In a separate bowl, whisk the maple syrup, egg, butter and vanilla.
Add the wet mixture to the dry mixture and stir in the chocolate chips.
Using a tablespoon or melon ball scooper, making cookie shapes onto the cookie sheets.
Bake for 10 minutes until set. Allow to cool completely before wrapping up to give to a mom friend, or store in the freezer as an awesome snack.
xoxo
Gina
More:
Meals and snacks for new mamas