Triple Threat Tabata Workout
(and some fun news!)
Hi friends! How's the morning going? I LOVED reading your comments on the "Is Zumba dead?" post and the things that almost screwed up my fitness life. I'm so excited to try out some new dance cardio classes, like Werq, and I've been meaning to give Jazzercise a whirl forever. Also, it was really interesting to hear your thoughts on the things you had to learn the hard way. It's nice to know we're all in this together. <3 Many of you asked me about my history with overtraining; I have a post about it here if you'd like to check it out.
Today, I'm sharing my favorite type of workout: strength with cardio blitzes. The strength portions help to increase strength and build strong, lean muscles, while the cardio segments blast your heartrate so it remains elevated for the strength portions. By doing this, you're able to get in a higher calorie burn during your workout. This specific workout utilizes Tabata intervals, which are 4-minute rounds of heart-pumping exercises. To my beginner friends: I would skip the Tabata intervals and do 4 minutes of steady state cardio instead. As always, check with a doc before making any fitness changes, and honor your body. Modify as needed.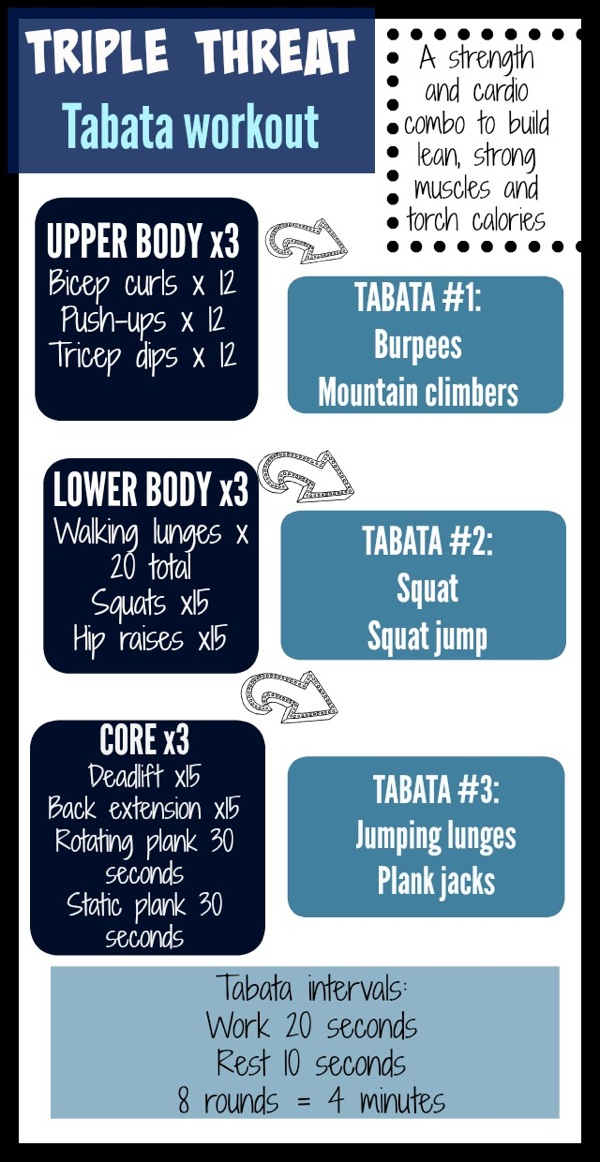 And now, for some news:
in two weeks, I'm officially starting yoga teacher training! It's a 200-hour course (RYT through Yoga Alliance).
AHHHHHH.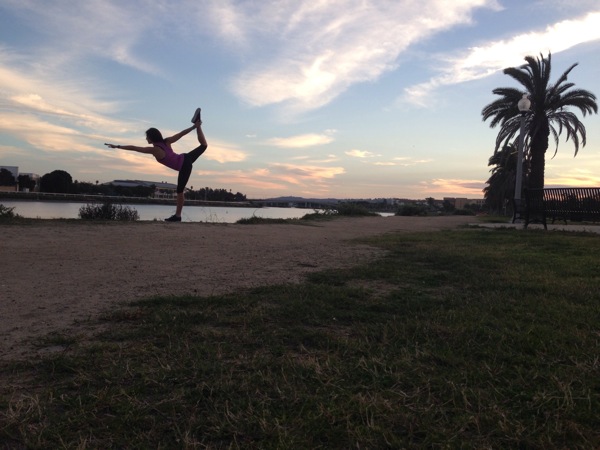 This is something that I've been wanting to do for years, and in the past, the timing or location didn't allow it. I had the opportunity to start training at my favorite studio in Tucson, but their training started a couple of weeks after we moved. Since we arrived in San Diego, I've slowly been working on finding my yoga home. While there is a LOT of amazing yoga here, I finally found the spot, and I'm so, so excited for this new learning journey.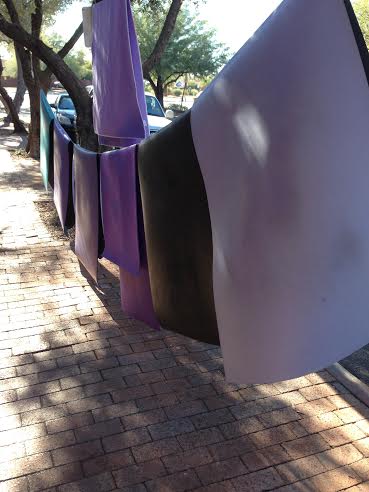 Something that stood in my way of doing yoga teacher training is that yoga is something very special to me, and something that I like to do just for myself. It seems selfish, but once you teach a class, it entirely transforms your perception of the class, and it can also remove some of the pure joy you receive from the class experience. Now, whenever I take a class that I teach, of course I enjoy it, but I also find myself paying extra attention to the form cues, the music, the volume levels, energy, and things that are important to me as an instructor. So, going into this, I'm going to focus on maintaining the spirit and the enjoyment of yoga. I'll be able to use this training to deepen my personal practice, and it will help me immensely as a trainer and instructor. Many clients and class participants enjoy the yoga element, and when I train clients now, they don't just want basic strength training; they want boxing, barre-type exercises, TRX, kettlebells, yoga, a mix of everything. I love the emphasis on alignment, and know that the form cues alone will be invaluable. I'm also excited to really break down the poses.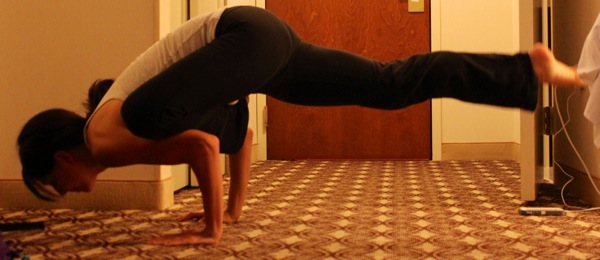 Yoga is something very special for me, and I'd love the ability to share it with others. I've seen the positive impact it can have on mental health and overall wellbeing, and am thrilled to be able to learn from powerhouse instructors and deepen my practice. <3
What's something that your favorite group fitness instructor does? Yoga instructor friends: I'd love to hear about your YTT experience!
Hope you have a lovely morning!
xoxo
Gina
New post up on the Family page <3