5 things that almost screwed up my fitness life
(the title of this post is a little dramatic, but so am I, so there ya go. haha)
Today, I thought it would be fun to talk about things that stood in my way when I was first getting started on a healthy lifestyle. There was a lot of information out there, and I was intimated, confused, and at first, enlisted the wrong type of help to assist me with my goals.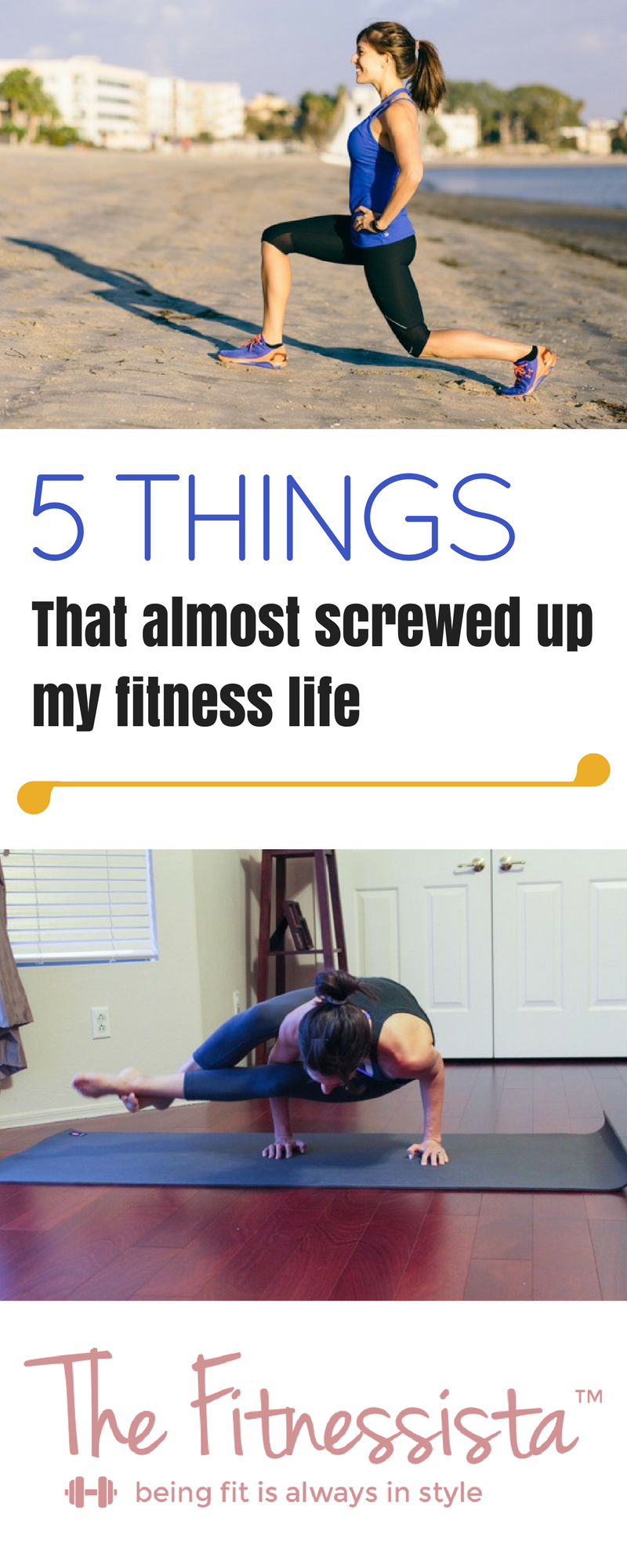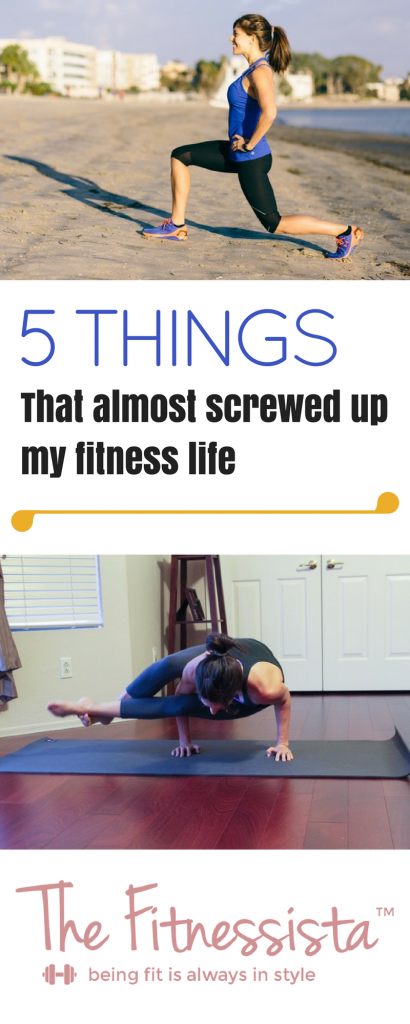 But first, a sweet picture here at home this morning with lovebug, taking it easy. She's a little bit under the weather, so we're just going to chill at home, drink tea, eat soup and watch Enchanted. Not a bad way to spend the morning. 😉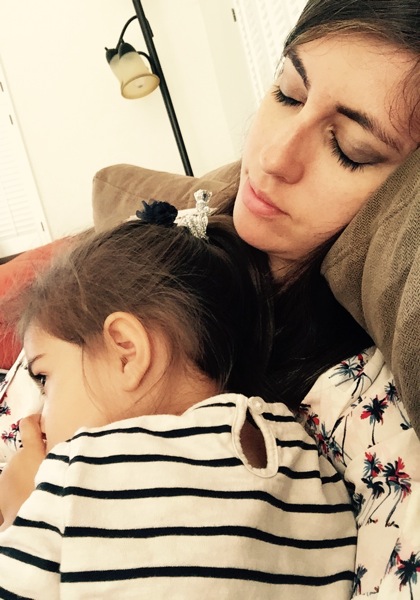 (Picked up this shirt at Express and LOVE these tops for spring. Printed button up, check.)
Anyways, I love to read others' stories about how they got to their current spot, so I thought I'd share some of my mistakes I made in the early days. (I also talk a lot about my fitness history and backstory in the intro of "HIIT It!") Here are 5 fitness mistakes I made that almost screwed up my fitness goals. See if you recognize yourself in any of these!
5 Fitness Mistakes to Avoid and What I Did to Fix Them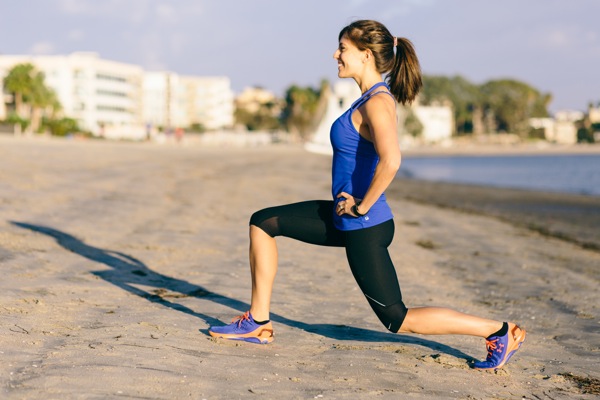 Mistake: Not Strength Training
I totally let myself believe that strength training makes you bulky. As someone who was trying to get to a healthy weight, I did NOT want to become bulky. At first, I avoided strength training like the plague. Now I'm pretty sure whenever Tracy Anderson says that weights make you bulky, a fairy falls down dead. It is NOT TRUE.
Fitness Fix: Strength Train Regularly
I didn't lean out until I started strength training on a regular basis. Not only does it help to build lean, strong muscles, but it also increases your calorie-burning potential and protects your bones over time. There are so many reasons to add strength training to your routine, and it's one of the few things everyone should do.
Mistake: Taking Advice From Someone Unqualified
When I first started getting into fitness and consistently walking each day, I decided I wanted to do more and signed up at a gym. That's usually a good step to take, but I let myself become prey to the gym sharks at the personal training desk. This was a big box gym, where any high school kid could be a "personal trainer." Intrigued by the promise of an increased metabolism, a friend and I signed up right there on the spot. It was such a mistake.
Our "trainer" put us on an extremely low-calorie eating plan (FYI certified personal trainers can give you ideas of what to eat, or portion ideas, but they cannot give you a specific plan without additional certifications or expertise), but would tell us to eat a bagel after each workout. I still don't understand. He gave us a really strange example of a fitness routine, which eventually sucked me into the "more is more" mentality.
Fitness Fix: Sign Up with a Certified Personal Trainer
Or you can become one, like I did! A certified personal trainer can show you how to workout properly to reach your fitness goals. Trainers can be helpful no matter where you are on your fitness journey, from getting started on the right foot to giving your workout routine the boost it needs. They can also show you how to workout efficiently, so you're not stuck working out like crazy for long periods of time. Which brings me to my next point…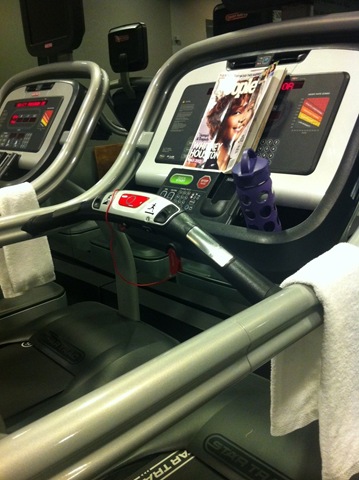 Mistake: Overtraining
I started to believe that the more I did, the better it was. Little did I know, I was eating away the precious muscle I had worked so hard to build. I took a LOT of fitness classes–especially when we lived in Fayetteville. I was bored and the gym had a fantastic schedule. But doing so much actually hindered my results. I started to get some serious overtraining symptoms and knew I had to scale back.
Fitness Fix: Workout Efficiently
After I scaled my workouts way back (but kept up the intensity), I finally saw the results I had been looking for. Shorter workouts can be more effective than longer, drawn out ones, and you'll see that reflected in the workouts I post here, as well as in my book.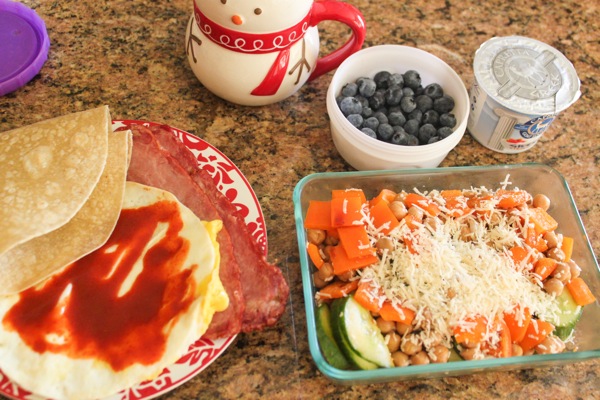 Mistake: Not fueling my workouts properly
This is something that took me a long time to learn, and is still constantly evolving. I would work out on an empty stomach, or fail to replenish afterwards, and found myself getting injured, tired, or hit the wall way before I should have.
Fitness Fix: Fuel my body
I think my exact methods will continue to change as my workouts (and modes) change, but at least I know now that I need to have a small bite before a workout (unless it's super early) and definitely a meal afterwards with lots of water.
Mistake: Trying to fit myself into a mold.
As someone who likes to do a lot of different things, I found myself wanting to fit into a specific mode or label. I felt like I couldn't be a spinning weightlifting barre-ing Zumba-ing yogi. I needed to be a runner. Or a lifter. Or a dancer. I felt all over the place, and if I wasn't focused on one thing, I kind of felt like I was failing at it (which, looking back now, is so silly).
Fitness Fix: Enjoy a variety of workouts
Now I embrace the fact that variety is the spice of my fitness life. Sometimes I run more often that usual, others I'm all about dance, or super into yoga; it changes based on how I feel. When you lead an active life that leaves you healthy and feeling energized, labels don't matter. Plus, changing it up keeps your body guessing and can be great for overall fitness.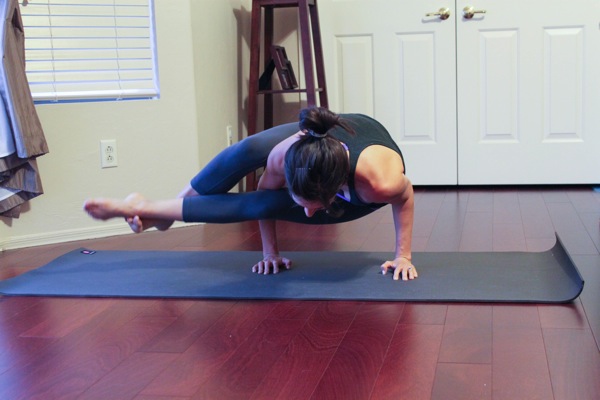 The good news is that you can change any of these things at any time. There are always little tweaks we can make to properly fuel ourselves, give ourselves sufficient time to rest and rebuild, and add (or subtract) habits from our routine. Also, if you ever need help setting up a fitness plan, I have a ton of tips and strategies here. <— shameless book plug
What's something that you had to learn the hard way with health and fitness? How often do you train now? Do you fit into a certain mold (runner, swimmer, dancer, etc), or are you a little all over the place like yours truly?
As always, I'm excited to read your comments! <3
Have a wonderful day.
xoxo
Gina