later, Tucson + barre bootcamp is on the way
Hi friends! How are you doing?
What.A.Week.
And the fun is just beginning!
Sorry for being a little hit or miss this week. We spent a lot of time doing the move-out fun stuff (packing, cleaning, walk-throughs), checking into the hotel, and enjoying our last few days in Tucson.
The Pilot left on Tuesday morning for the great road trip to Georgia, and we're on our way out to meet him! Madre snapped this pic before he hit the road.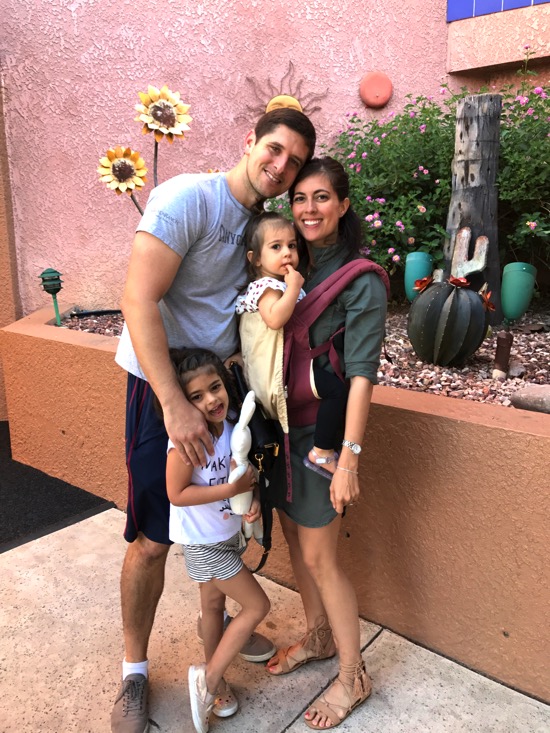 I've jokingly referred to it as The Pilot's Arc because he's traveled across the country with both dogs… and both goldfish. (<— they've been alive for almost 2 years now! HOW?)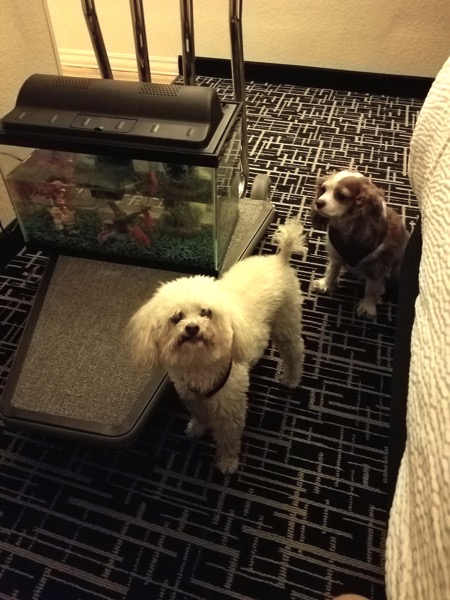 He's stopped in Texas, Little Rock, and Atlanta, and we're so excited to all be together again.
The girls and I have been chilling at the hotel, and I've taken care of the last-minute Tucson to-dos. Tuesday was a whirlwind, Wednesday was more chill, and Thursday involved organizing and packing all of our stuff for the plane and when we first arrive in Valdosta. I used to be the kind of person who threw random stuff into a suitcase at the last minute, but having kiddos has made me exponentially more organized with the packing. Out of pure necessity, I'm kind of a packing ninja now.
Some pics from this week: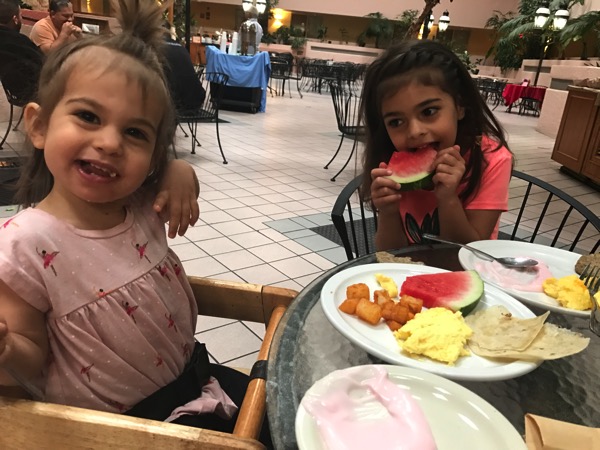 (My hotel breakfast buddies)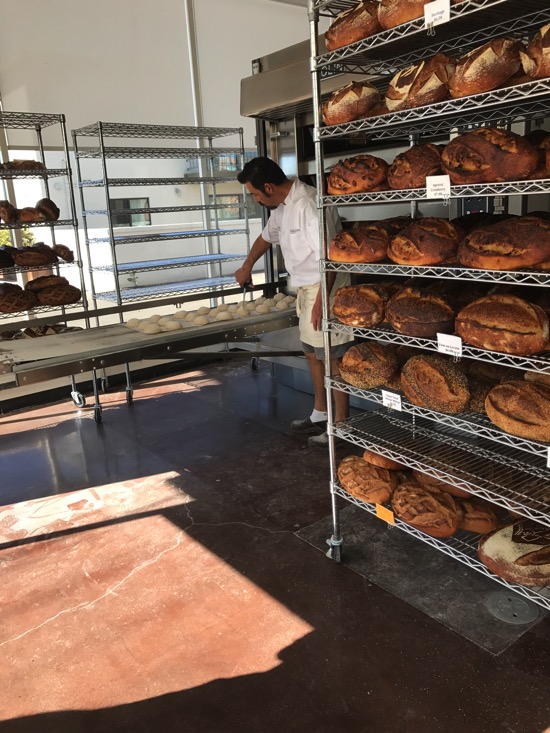 (OBSESSED with Barrio Bread. The flour is extremely fine, so it's very low in gluten, and it's made with local ingredients and a sourdough base. I wanted to curl up and live inside the bread loaf.)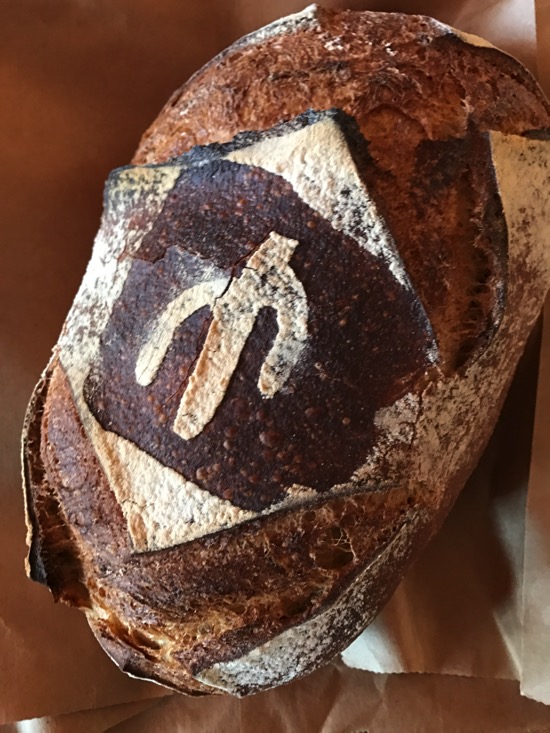 and my last last OTF class for a long while since we don't have one near us in our new place. I've been a member for 3 years now, and had to cancel my membership. OTF, I will miss you.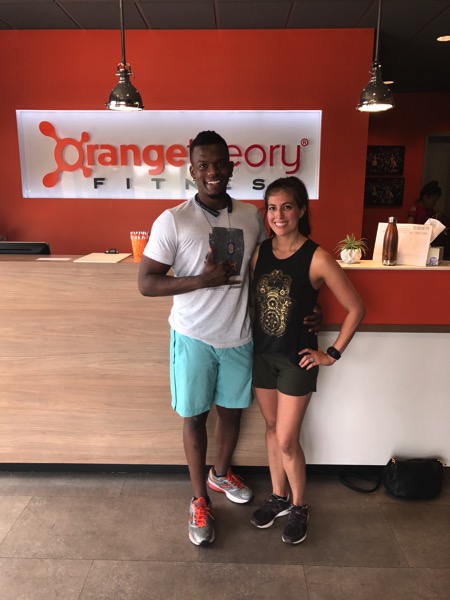 Today, we said our last "see ya later"s to a place we love so dearly. Instead of focusing on how bummed I am, I'm thinking about how blessed we were to spend a few months back *home* before heading out to Valdizzy. It helped to ease some of the moving blahs, and I'm so.grateful for the time we spent here.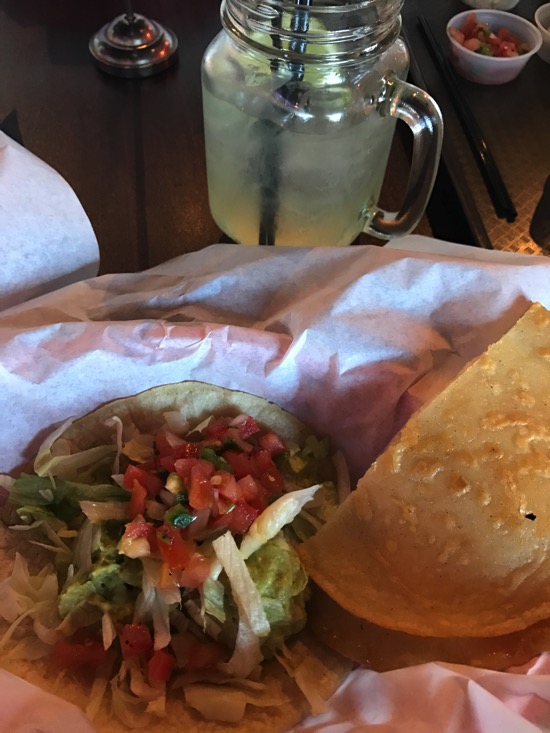 (The last supper included margaritas and manchego quesadillas.)
I also hit the ground running with blog and work stuff when we got into town, and have been cranking away on 4-week workout plan with all-new follow-along videos for you. I'm writing with exciting news today, because our first barre bootcamp is on the way!!
When I went through the survey results from earlier this year, I was FLOODED with requests for more barre videos. And I get it, because barre is one of my all-time favorites. It challenges my body in an entirely different way, it always feels like I'm getting a great workout, and I love that you can really do it anywhere. Barre classes are also pretty expensive (ranging from $18-45 per class depending on where you live), so I'm always pumped when I can share barre videos with you. Time is also a valuable commodity; usually I feel like I spend an hour just between getting dressed and driving to/from the studio. I knew I wanted to create a set of videos just for you, and combine them into a super effective plan for awesome results.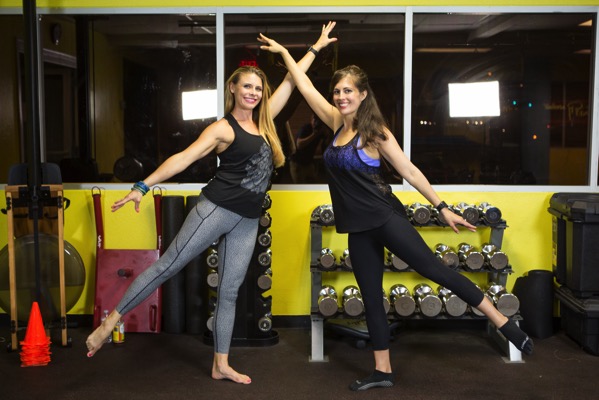 For this set of videos, I really wanted to make sure I did it right, which is why I brought in two invaluable resources: my friend Katie, who in an incredible personal trainer, group fitness instructor, and Pilates instructor, and Grant Hunker who is a filming/editing/video wizard. (He filmed Soli Beat and many of our Shape Up videos!) I was so pumped to have a modifier who could really hook you up with beginner and low-impact modifications along the way, and have these videos professionally filmed and edited.
They're finally ready to go, and everything will be live here on the blog, Tuesday April 11!
*throws tiny dumbbell confetti into the air*
We will also be having a 4-week barre bootcamp challenge for those of you who would like to follow along the workout calendar, complete with a closed Facebook group, daily emails from me for motivation, and live video check-ins. I'll also host a Facebook Live workout party, and we can do a workout together live. 🙂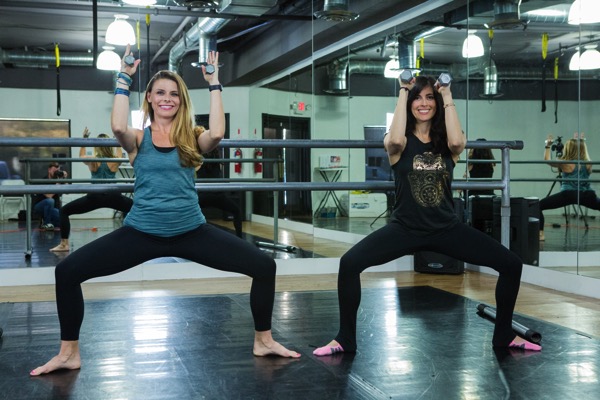 Here's how this all works:
-All of the workouts will available individually April 11 for pre-order (you will receive them in your email inbox next Sunday, 4/15, so you're ready to rock for the challenge)
-You'll also have the option to get all of the videos, plus workout calendar, and challenge access. Spots are limited, so be sure to check in and grab your spot!
-The challenge will launch on Monday, April 16 (perfect for a kick of motivation the day after many Cadbury eggs)
-If you want to have first dibs on the challenge (spots are limited), be sure to enter your email address below.
Are you joining in the fun??? Gather up your barre-loving BFFs for this one- I have a feeling it's going to be a blast.
Have a happy Friday and I'll see ya in Georgia. (AH.)
xoxo
Gina