Yep, still the same over here.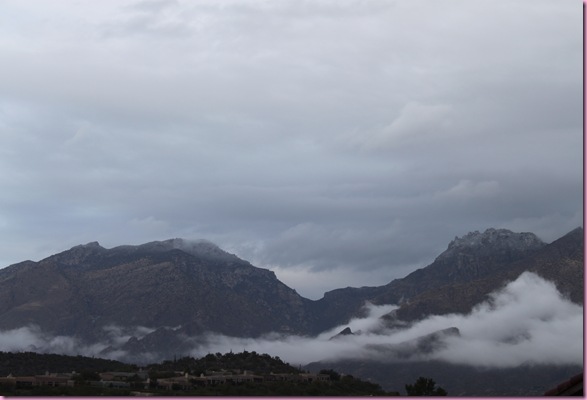 Just looking at that pic makes me shiver. Crazy to think that if the rain keeps up, the mountains will be covered in snow this weekend! SNOW. <—something I rarely see up close, but admire from afar
Arizona people are kind of funny about snow and rain, since we don't encounter them very often, and when it rains here, it's usually monsoon season so it's crazy rain. No one knows how to drive in said rain, and everyone usually stays home. It's very normal to call someone and say "I'm not going to make it tonight.. it's raining." It's understood 😉
As much as I'd like to stay home and snuggle with this little thing, I have a doctor's appointment and then test-driving cars today.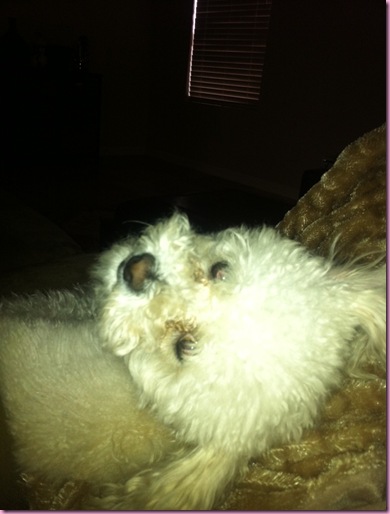 [That's her "why did you stop petting me to take a picture?" face]
This morning's bfast was a little different than usual, and packed with protein! 26g.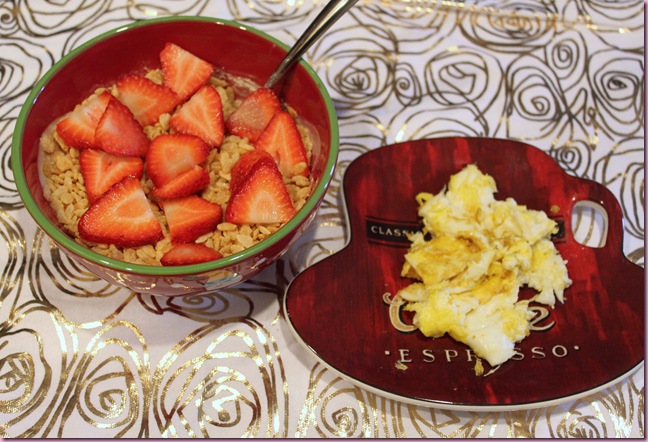 In a bowl, I combined a container of goat's milk yogurt, cinnamon, 1/2 scoop Sun Warrior and almond milk to thin it out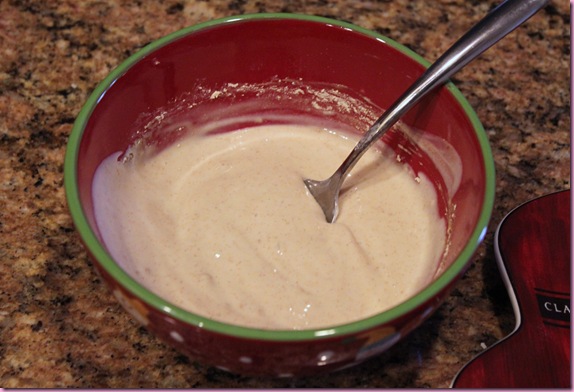 Topped with a cup of brown rice cereal and strawberries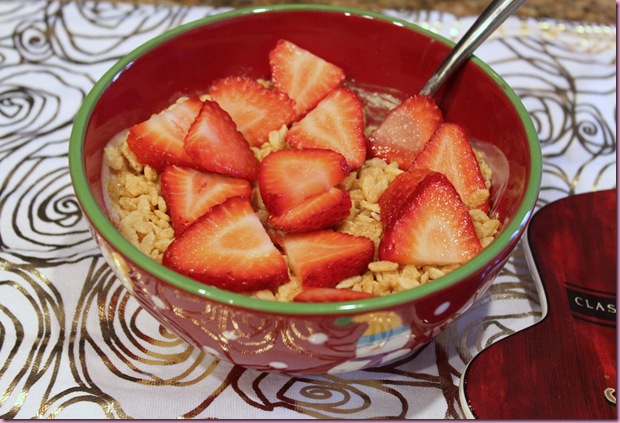 + an egg with nutritional yeast and sea salt
Hope everyone has a fabulous Friday- I'll see ya later today <3
xoxo
Gina
Thank you so much to FabFitFun for the shout out! A special hello to new readers <3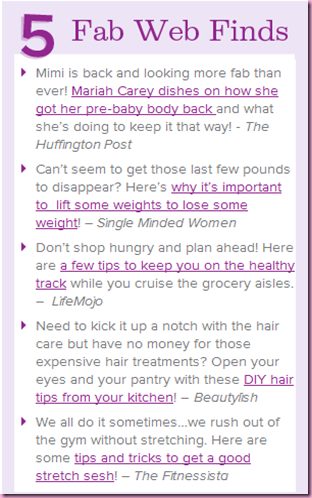 Something to do: Last week's Black Friday Frenzy workout! It's quick… and a doozy 😉
Something to read:
–Homemade coconut milk ice cream
–Scrumptious healthy recipes with secret ingredients
–Ellen, Oprah and Russell Brand's stress reduction technique