Hey hey hey 😀 How's your day going?? Hope you've had a fabulous, relaxing Saturday 😀
After the pilot finished his Mexican feast, we stopped at Einstein's on the way to the mall.
I got an OJ: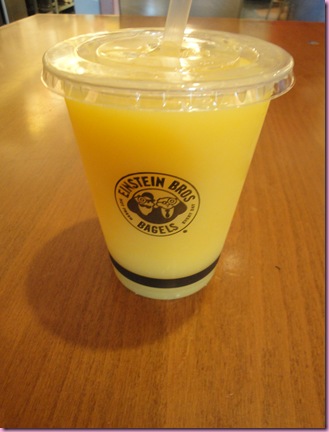 and the usual lox, egg white and capers on a good grains bagel.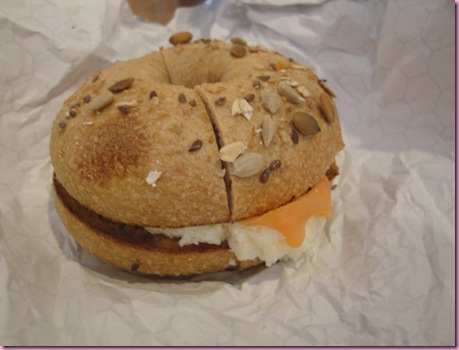 It was insane 😀
We went to Millennia Mall to get the new iPhone for the pilot, but everywhere is sold out.
I didn't walk away empty-handed, though 😉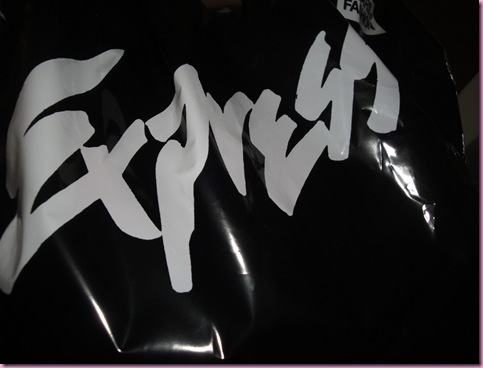 Two new summer dresses were calling my name… so I answered 😉
After the mall, we stopped at Whole Paycheck for weekend smoothie supplies.
And hot bar: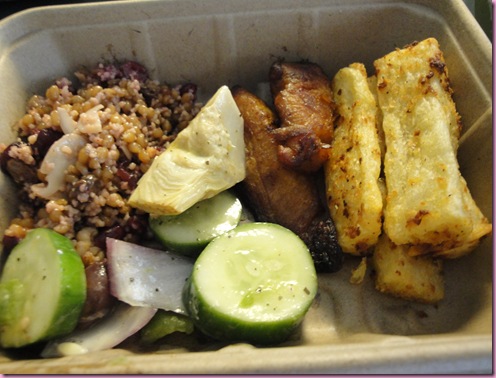 Babylonian treasure salad, Greek Salad (minus the feta), plantains and yucca
+ a small cup of Dal Saag– spicy lentil soup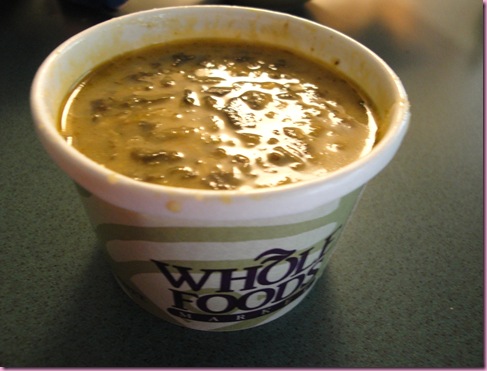 Washed down with a coconut water: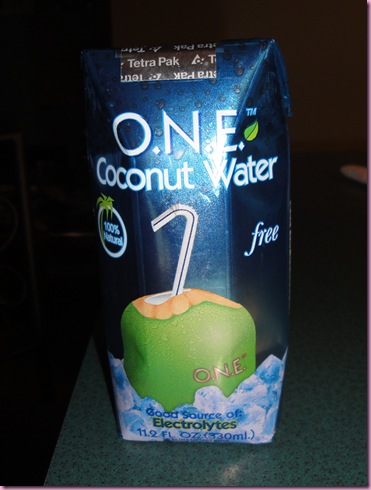 The pilot had lasagna, cucumber dill salad, yucca, black beans, plantains and tiramisu 🙂
I'd love to tell ya'll how Bikram was today, but I didn't go. I was having so much fun hanging out with the pilot and my family that I didn't want to break away in the middle of the afternoon. I'm going to try and make it to the morning class, because I really do want to go.
I'm off to find some dinner and possibly see EDWARD AND JACOB tonight :D  <—- big vampire-loving smile
xoxo,
Gina
Something to talk about: How are you spending your 4th of July? What's on the menu?? International readers, what are your Sunday plans? I love hearing what you guys are up to 🙂