Hiiiiiii 😀 How are ya?? I'm bueno- last night was a blasty 😉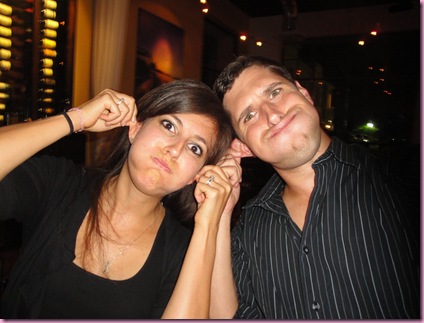 There was hummus: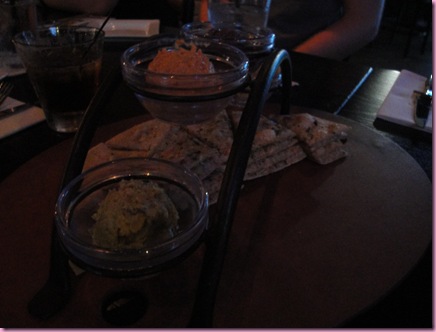 and quackers: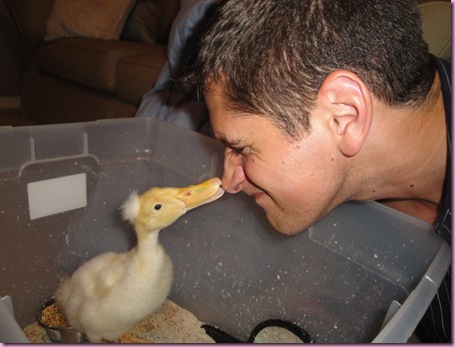 More on that in a sec 😀
For dinner, we celebrated my cousin's birthday at Urban Flats– one of our favorites.
Party people in da house: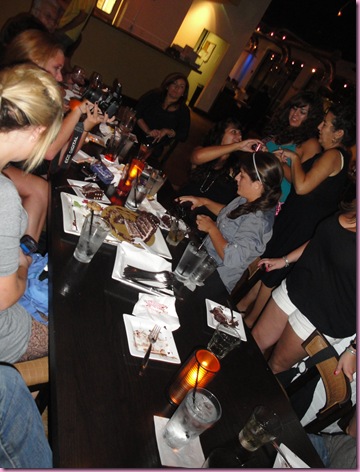 We started with the flatbread and hummus: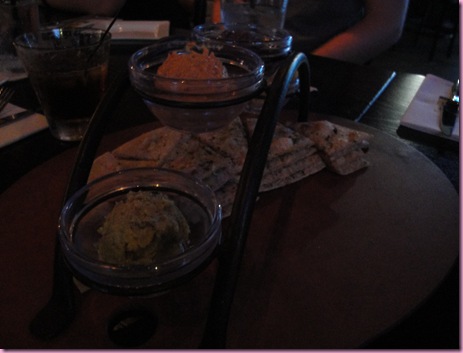 (Pesto, red pepper hummus, tapenade, macadamia nut hummus)
and the lump crabcakes: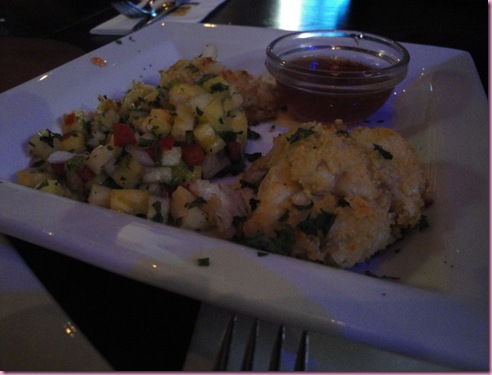 The chili-ginger sauce and pineapple salsa were an AMAZING compliment to the crab. Glorious.
Cocktail: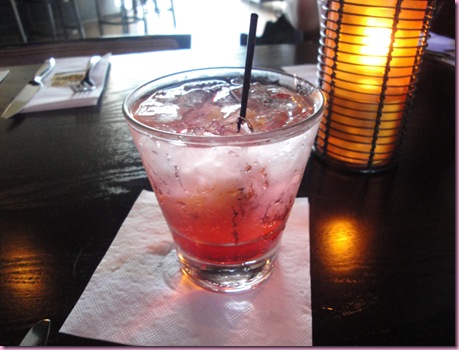 (Vodka, club soda, splash of cranberry and a lime)
Entree:
The best maple-dijon glazed cedar-planked salmon that my face has ever seen (I ordered this last time we were at Urban Flats)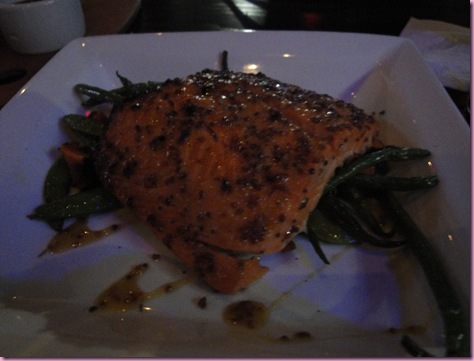 And of course, there was cake: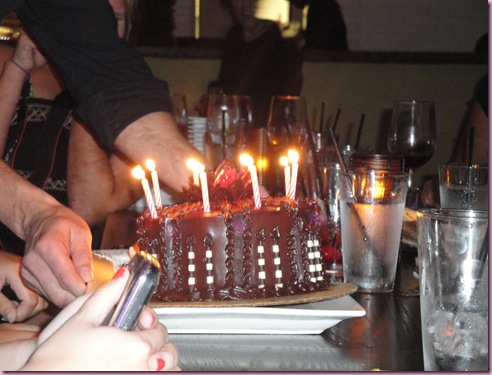 I had a piece and it was beautiful 😀
Next, a group of us stopped by my cousin's friend's house… and they have a pet duck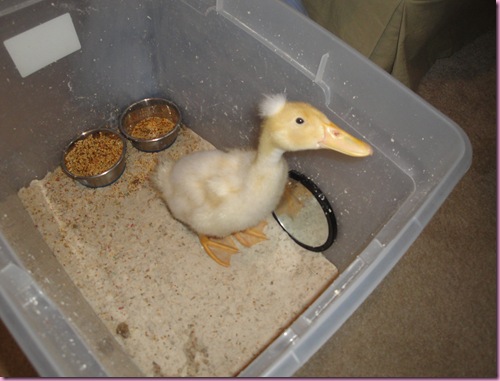 (The duck eats in its storage bin container home, and they let him walk around the house, too)
We also went to a club in downtown Orlando.
I drank water the whole time and danced my booty off. I just wanted to dance 🙂
This morning, the pilot is eating chorizo, eggs, tortillas and homemade horchata, and I think I'm going to munch a banana and some oats.
Shopping + yoga today!
Enjoy your Saturday and I'll see ya tonight <3
xoxo,
Gina
Today's workout jam: "Kiss n' Tell" Ke$ha