Hey! How are you? Hope your morning is going well <3
I slept last night. Like, all night, through the night. If you've been following along on the family page, then you know this is a pretty huge deal.
Maybe it has to do with the fact that our new mattress came yesterday?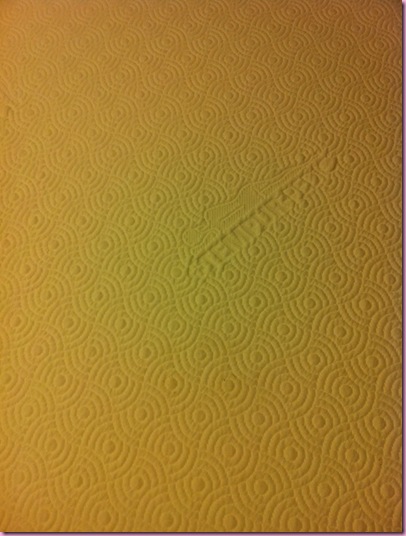 Bella called dibs before I could get all of the bedding on it…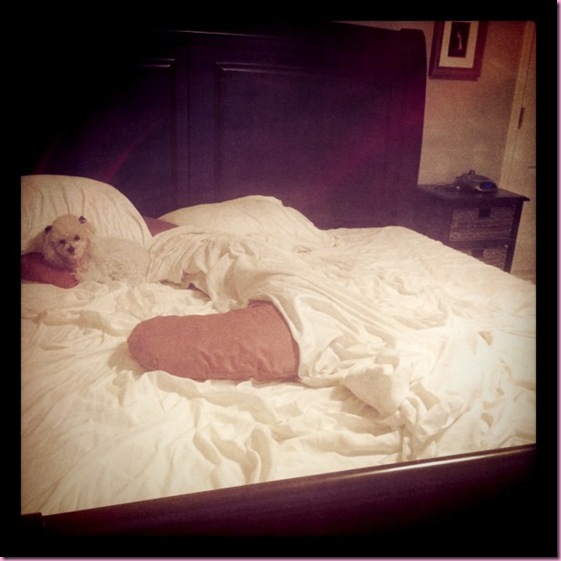 It also might have had something to do with the carby blanket I wrapped my soul in pre-slumber.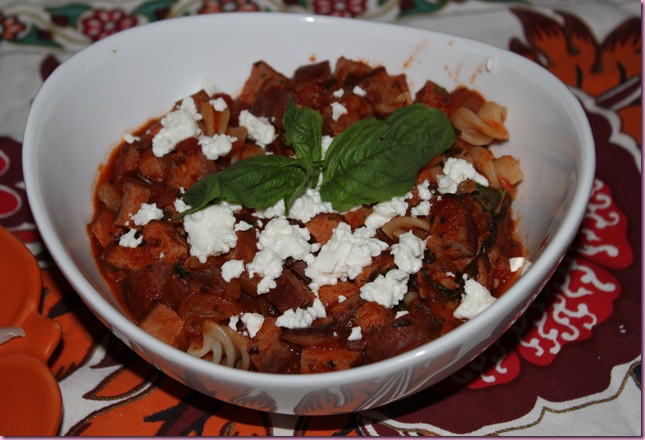 Baked pasta with goat cheese 🙂
All I did was make a batch of my homemade or a la jar marinara sauce, added in some organic garlic and herb turkey sausage + a boatload fresh basil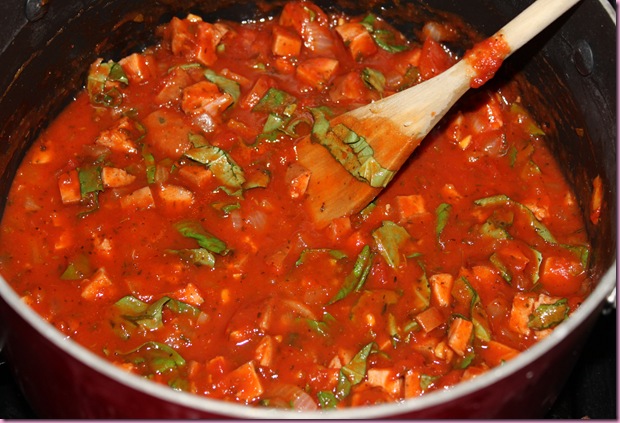 tossed with pasta (brown rice spirals for me, penne for the Pilot)
put into a baking dish (with lots of cheese for the Pilot), topped with goat cheese and baked at 375 for 15 minutes.
With roasted fennel and onion, with olive oil, sea salt and balsamic: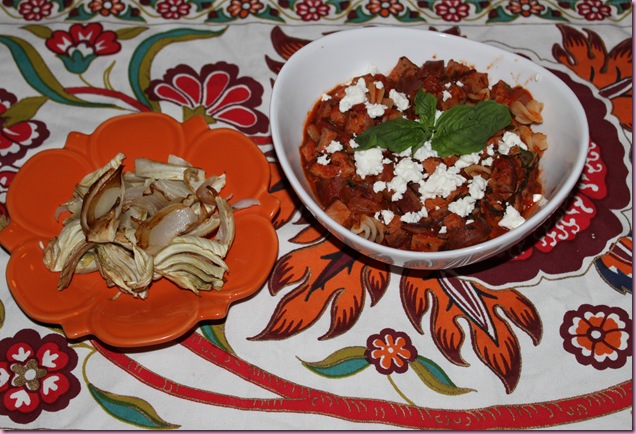 It was the Pilot's first time trying fennel- he was a fan. He was like, "Hmm, what is this thing? I like it." in between crunching away 🙂
This morning after my glorious slumber, I'm off to take Bell for a walk then hit the weights, post office and commissary.
See ya later with a Family post <3
xoxo
Gina
Head's up: Today's Living Social deal is for WHOLE PAYCHECK!!! Amazing.
Also, if you've been wanting to try Sun Warrior, it's today's OpenSky promo.
Something to think:
"Don't ask what the world needs. Ask what makes you come alive, and go do it. Because what the world needs is people who have come alive."

Howard Thurman