Grow baby, grow!
22 weeks:                                                                      24 weeks:
My belly continues to grow –it's funny to look back at earlier pictures when I thought my belly was soooooo big- and the baby continues to move and shake around.. it's amazing. I could lay on the couch and feel her kick for hours, and sometimes there's a dance party in my belly during the night that wakes me up. I'll just lay there with a hand on my belly, half asleep and a goobery smile on my face.
The kicks have turned into full-up ka-pows and rolls, almost like she's doing flips in there. I can't wait to be able to see it from the outside (and freak Tom out, heh heh). One night he was rubbed my belly and the baby punched him. He said, "Aliennnnnnnn." It has to be so weird for him, especially since he can't feel it from the inside like I can 😉
Today marks the 24th week of gluten-free bun baking, and it's also another "breathe a sigh of relief" kinda day. I've been cautiously optimistic throughout the whole pregnancy, but after a long talk with the husband last night, I told him that I won't really feel *ok* about it until we're all home safe from the hospital. I'm keeping positive thoughts, but deep down I'm horrified that something dreadful will happen, especially since I've never been pregnant before and the heartbreaking stories I've heard. I try not to think about it. By 24 weeks, the baby is somewhat viable outside the womb, so if for any reason she were to arrive way too early, while she'd have a host of medical complications, changes are good that she would live. All I can do is pray, enjoy this time, and keep rubbing my belly, reading books to her and singing 🙂
Changes this week:
1) My feet are growing along with my belly. I also have the line down my stomach that I didn't think I would get. [When I told my mom about it, she was like "Oh yeah, I had that too- it goes away"] I also bit the bullet and bought two nursing bras from Target, since none of my bras fit me and the underwires hurt. Best decision ever. They were each only $15 (! Usually bras are around $50-80) and are the comfiest ever. I also managed to find non-frumpy ones, so I'll call that a double win 🙂
2) I've chilled out on the baby clothes, etc purchases. For now, we're focusing on one big purchase per month until she's here. Our travel system arrived and it's beautiful.. I practiced wheeling it around the house a couple of times.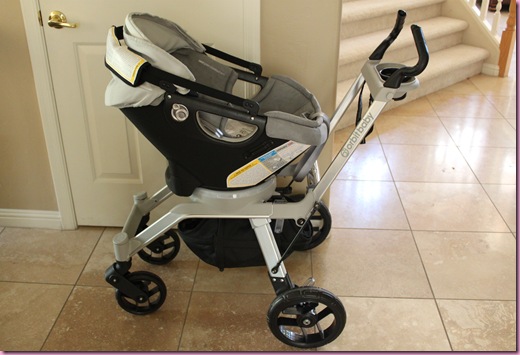 3) Cravings:
-The usual eggs, smoothies, salads, chocolate and fruit. I'm still trying to boost my iron intake from more leafy greens paired with vitamin C –thanks for the tip!- beets, chia seeds, beans, and chicken. While I don't really like chicken very much (I'd never order it at a restaurant), baby LOVES it. Every time I have fish or chicken, she kicks like crazy. She does the same for chocolate 😉
-I really, really miss smoked salmon. I think about it and salivate. While we were at Ventana last weekend, Tom had a heaping plate of smoked salmon with cream cheese and a bagel, and it took everything in my power not to snatch it off his plate. I could probably have it if I heated it up, but I want it raw and slimy, haha. For any family members that will be at the hospital on baby's birthday, post-delivery meal request: Udi's gluten-free bagel with goat cream cheese, wild caught smoked salmon and capers. I wouldn't be mad if you brought Shiraz, too 😉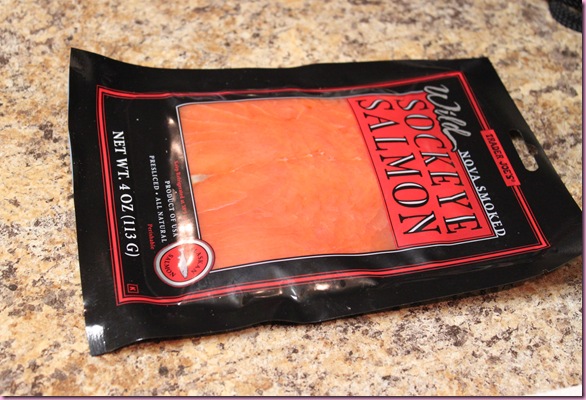 4) We start our birthing class next week. I'm really excited about this one, especially since Tom has been so crazy busy with work, he hasn't been able to do much baby stuff. One night when I was being a hormonal mess, I cried to him about it. The crying actually hasn't been too bad lately, though 😉
5) We told the family the name we picked out. We had mixed reviews from our boy name that we chose, but haven't heard anything but "ohhh, I LOVE that name!!!" with the girl's name. They actually all refer to the baby by her name now 🙂
6) More crazy a$$ dreams! The most recent one was a few nights ago, I had the baby in my arms but was still very pregnant. She was so cute, with a head full of dark hair, and a very big baby, like 15 lbs. [Maybe it's because I have it in my head since everyone keeps saying I'm going to have a big baby, since my belly is "so big"] She wasn't ready to be born yet, and I had no idea how we got her, but they were trying to figure out what to do since everything else was still in my belly (?). The doctors finally decided that they were either going to do surgery or push her back inside of me to stay until she was ready to be born. I was so weirded out because I kept looking at her thinking that there's no way she's going back up in there.
We were driving around with the baby and my mom called to see if we could take her to see her friends at work. "I don't think that's a good idea mom, because she hasn't really been born yet."
So.crazy.