Just another marinara Monday
Hiiiii 😀 How are ya? Hope you had a lovely day <3 Enjoyed reading your comments this morning about budgeting! Some of you are totally on the budget bandwagon, while others, like the college days Gina, just go with the flow 🙂 Don't let budgets stress ya out though- it can be intimidating at first, but they can be extremely helpful, especially if you have savings, upcoming big purchases or future financial goals.
It was cloudy and rainy all day over here… I loved it so much. Arizona monsoons are crazyawesome.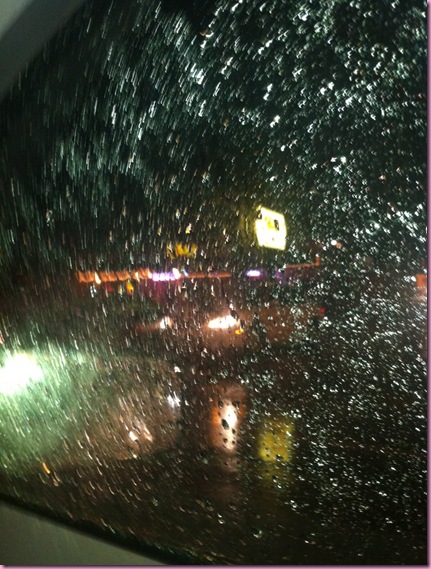 The rainy day was a good one- a few things had to be shuffled around since I had to wait for the mattress guys to get here, but my mom and nana came over to keep Bella and me company 🙂
Lunch was a date with the girls at Renee's Organic Oven.
It was fun because I almost always get meals there to-go, so it was nice to enjoy a chat sesh with some friends while I devoured my salad and gluten-free slice: avocado salad with red wine vinaigrette and cashews, pizza had goat cheese, tomatoes and mushrooms.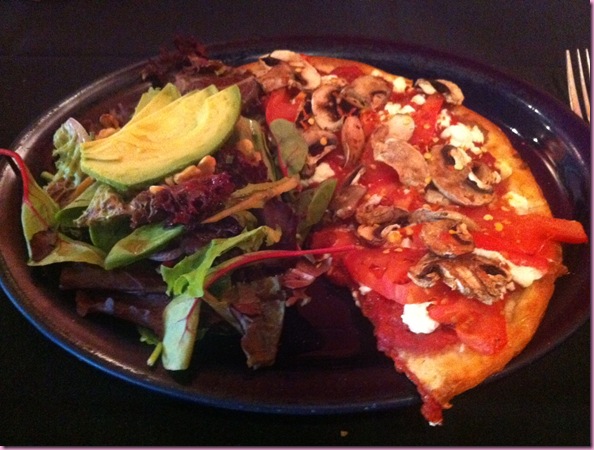 [At Renee's, slice = half a pizza. I fully support this]
Marinara and I kind of have a *thing* right now. Why is it so good?
You'll never guess what the star of dinner tonight was….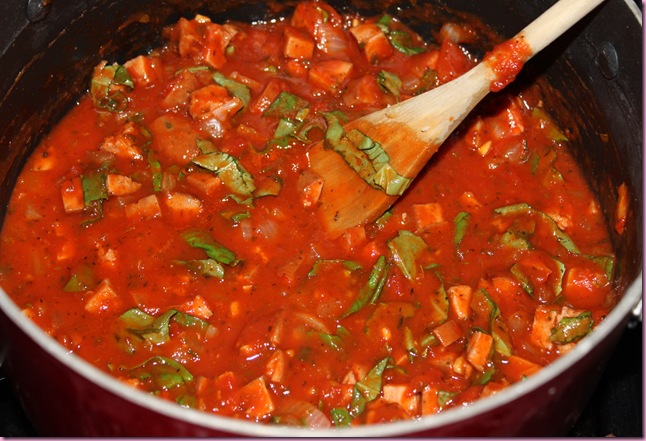 Marinara.
Fun new recipe coming atcha in the am, too 🙂
Tonight the Pilot and I ran errands, including a trip to Lowe's. They own us.
I was the preggie walking around with her little white dog, looking for lightbulbs.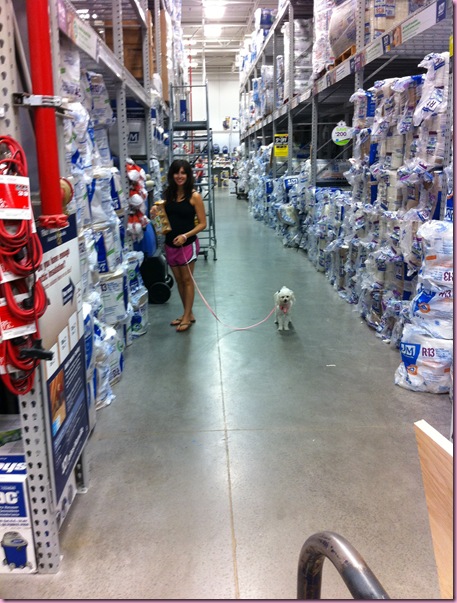 Some of the sales associates know Bell already- she gets lots of scratches and a milk bone when we take her with us. She loves it 🙂 It's weird to have to buy things like light bulbs- we've always rented in the past, so it was just a phone call away to get new light bulbs and stuff like that.
Since I had to miss spin this morning to wait for a mattress, I'm going to bust out a TurboFire HIIT workout instead.
Have a great night and I'll see ya in the morning!
xoxo
Gina
Something to talk about: Are you obsessed with a particular type of sauce or dressing? [And no, I don't mean that type of sauce, haha] I've always been a salsa fanatic, but lately marinara has been taking over (with lots of red chili flakes). I've also heard great things about Mama Pea's mmmm sauce, and always love spicy almond butter sauce, too 🙂