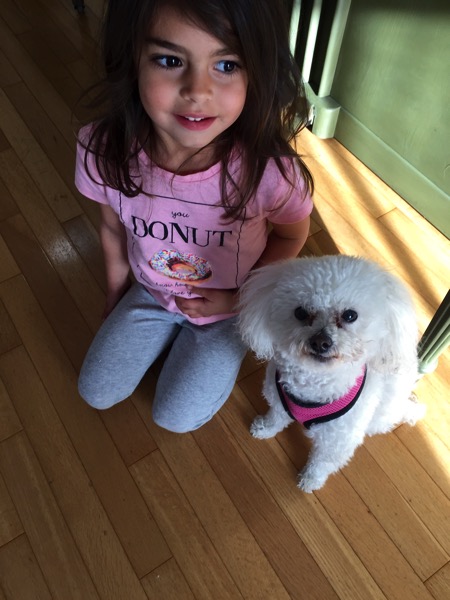 "I don't know what Bell-bell's going to grow up to be. I'm going to be a doctor."
"What kind of doctor?"
"Um…. well, I want to be a dentist."
"What's daddy's job?"
"To work out."
"Hahha. Does he teach people how to fly airplanes?"
"Oh. Yeah."
"What's mommy's job?"
"To work out. And clean up stuff."
Thanks a lot, kid.
[While listening to "Hello" on the radio while driving]
"What is this song?"
"It's 'Hello' by Adele."
"Adele makes me so sad. This is a very sad song. Will you change it?"
"Sure."
[Switches the station and "My House" by Flo Rida is playing]
"Oh yeah. This is much better. This is a party!"
[While watching Grease LIVE which I totally realize is not the most kid-appropriate movie, but she loves singing and dancing.]
"You just missed Rizzo sing. She was so good."
More Livi-isms here, here, here and here.