"As I'm writing this, you're just under 7 months old, you have two teeth, the biggest, most beautiful smile and just started to crawl and explore…"
Even with all of the things I do choose to blog, and how often I post, a large majority of my life remains unblogged.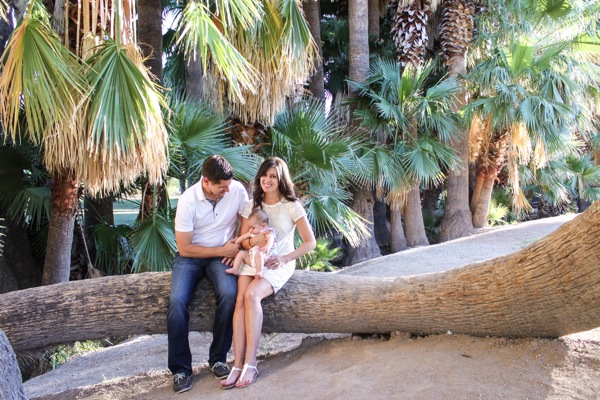 There are the things that I choose to omit because I feel like no one would care about it (I always have to ask myself if something I find interesting or funny would be interesting or funny to anyone else)
and some personal things (the sad, hurtful, and amazing) I feel would be tainted by bringing them to the masses. Even when you have a semi-public life, I think there's a beauty in keeping some things under wraps, just to enjoy with the people who mean so much to you, or to get through the hard times on your own. At the same time, there's also an incredible benefit of asking for advice and sharing stories with many people who have been in similar situations, so it's really a matter of picking and choosing what you feel comfortable putting out there.
I have quite a few favorite photos that I've saved just for Livi, because I want her to have some things that are just for her. She has a small treasure box in her room, filled with the notes that shower guests wrote to her,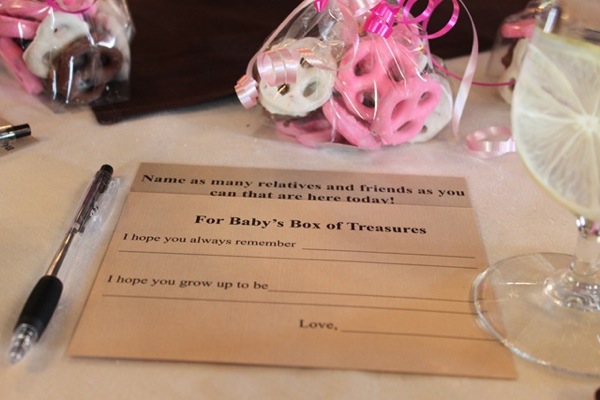 our hospital wristbands and name tags (which I'll probably add to her baby book),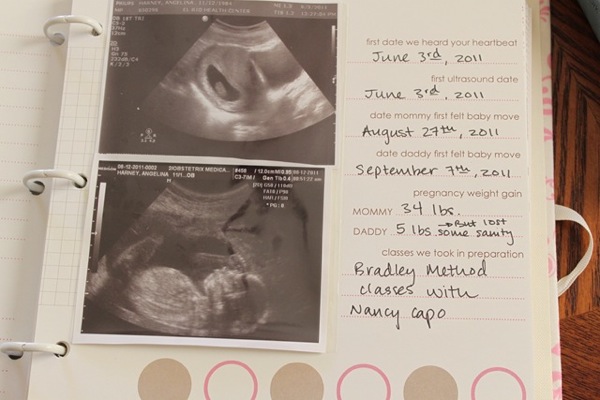 little gifts from when she was born, and the letters I've been writing to her.
I think I either got this idea from Pinterest or Kelle Hampton (<– an incredible blog if you haven't checked it out), but the envelopes are labeled:
-For the first time we get into a real argument
-For the first day of college
-For your wedding day
-For your high school graduation
-For your 16th birthday
-For the first time a boy breaks your heart
I'd like to add a few more, but that's all that's there for now – I'll keep the letters stashed away until the times come to give them to her. I've written three (2 recently, one while I was pregnant), handwritten in my chicken scratch, and I hope she loves reading them later on. Even for the letters that will be given to her during tougher times (like the heartbreak and argument letters), I just hope she knows how much we truly love her and always have. I'm not in a hurry to finish them, and will probably take until she's 10 to finish them all, but I just hope she enjoys reading words that were written to her when she was much younger.
It's interesting to think that most of many life milestones happen before children, and after that, your children's milestones become your own. The day I got married, waiting with my dad to walk down the aisle, I remember thinking to myself "this is the day you've wondered about since you were little. It's really here." It's so crazy to think about Liv getting married one day. For now, she can just stay an itty baby forever 😉
When we first moved to Valdosta, I had a really hard time adjusting. I felt pretty hopeless since I couldn't get a finance job, Tom was working so much (and about to deploy), I hadn't made friends yet, Viesa and Bella were fighting- it was rough. In one of the care packages (tamales!) that mom and nana sent, my mom wrote me a long letter basically telling me she was proud of me and to hang in there. I remember sitting on the floor to read it and crying, because it was everything I needed to hear at that moment- I still have it.
Any letters you think I should add? Did your parents write you notes or letters? When I worked at a summer camp over the summers, I loved seeing the lunches that had notes written inside or were decorated with stickers- so cute.