The leaf + Schweaty August Workout
After breakfast, I love to read to Liv in the morning. It had been a while since I'd read the hungry caterpillar and I thought it was pretty funny that after gorging himself with treats,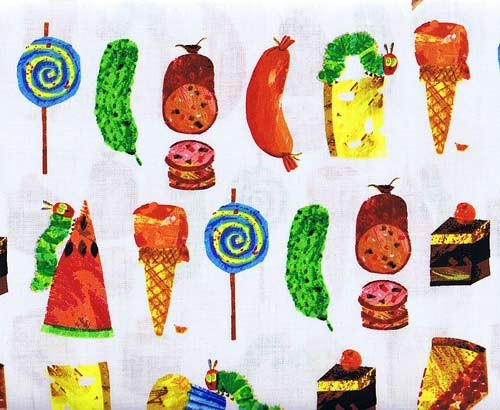 Source
all he wanted was a nice big leaf- that made him feel much better. It's funny that they teach detox at such a young age.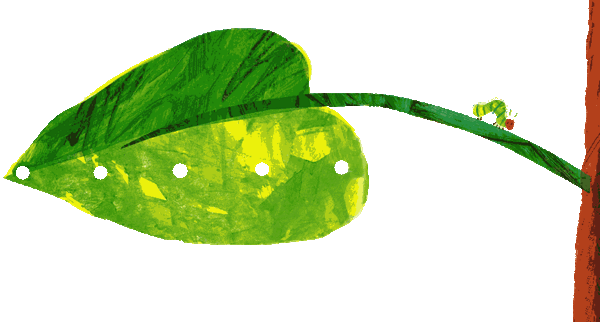 In all seriousness, it's interesting that the body starts to crave veggies after a weekend of indulgences. It's how I feel right now: ready for a leaf (or salad beast). We joked last night that we were all going to eat kale today 😉
Whenever we're on vacation or out on a special occasion, I tend to mostly stick to my normal eats but if there's something new or different I want to try, I go for it. Well in Vegas, pretty much everything is new and I want to try it. I've especially had a lot a sweets and dessert- it feels like Christmas in July. We have one more day left, so I'll keep living it up, but will probably get a salad in somewhere in there. 
Yogurt and berries this morning, with half a Macro bar crumbled in: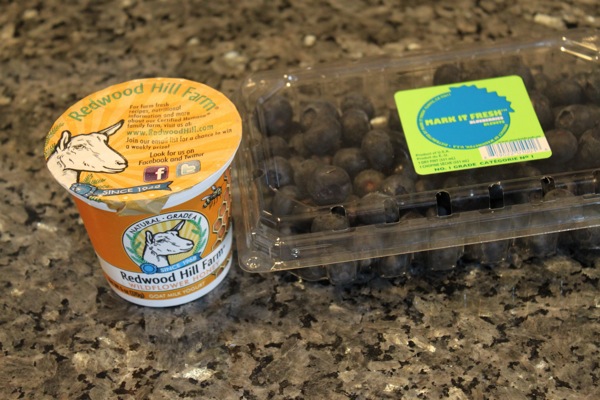 + coffee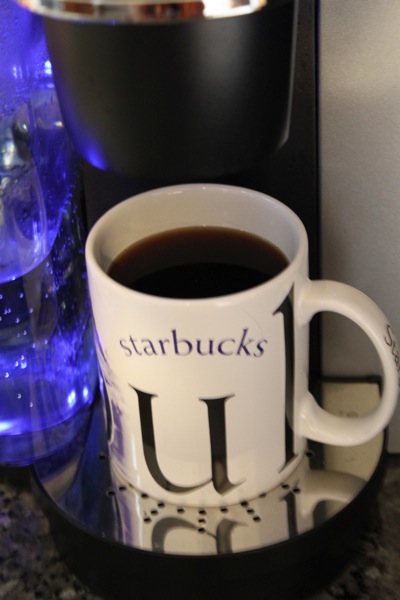 We're off on some morning adventures! Not idea what we're doing yet…
See ya later on the Family page <3
xoxo
Gina
Something to do: How about a Schweaty August Workout? Feel free to incorporate this into your usual strength training routine, and since it includes some speed intervals, plyo and hill drills, I wouldn't recommend doing it on consecutive days. As always, check with a doc before making any fitness changes, honor your body and your injuries. For ideas on how to incorporate this into your current routine, check out the August workout calendar.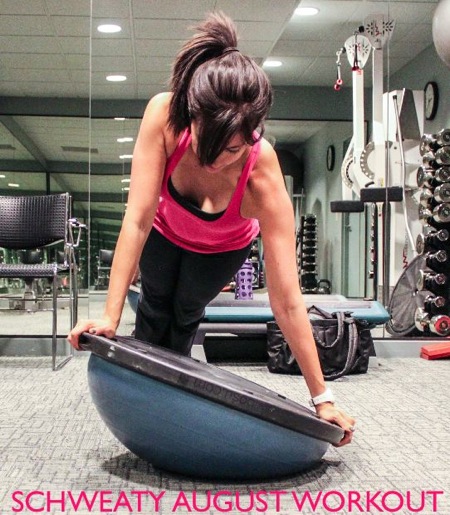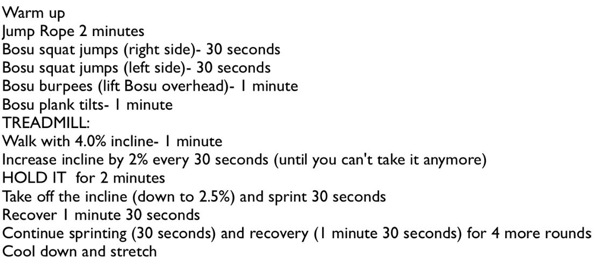 For all of the Bosu exercises, check out this post.
If you give it a try, please tweet me (@fitnessista) or leave a comment to let me know how it goes! I love sweaty workout pics, too….